04 February 2021
PHMG appoints Global Creative Director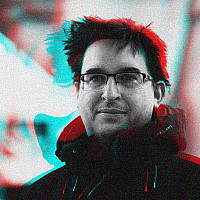 Manchester-based PHMG has recruited Tom Heaton as its new Global Creative Director.
It comes following a "significant evolution" in the company, which is focusing on providing creative, "tech-empowered" audio branding productions.
"I've joined PHMG with the ambition and direction to dramatically transform the brand, elevating the identity through a real focus on technology," he explained.
"I'm passionate about helping people build beautiful brands that make a positive impact, so I'm very excited about what's ahead at PHMG."
Heaton was Creative Director at Ahoy for almost 4 years and DS.Emotion for 2. He also founded agencies, Made by Formula and Dazzle Group. He's worked with clients including Channel Four, The Premier League, Kellogg's and the BBC Philharmonic.
"Tom joins us with a wealth of experience in digital branding and creative design, and we're confident his extensive knowledge, background and expertise will propel PHMG into a new era of customer-led, digitally focused immersive experiences," said PHMG's Global CSMO Mark Williamson.