24 September 2020
Wired Plus appoints new Managing Director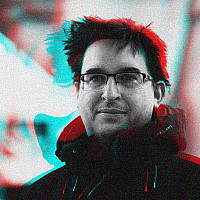 IDHL Group has named Lewis Sellers as the new Managing Director of Wired Plus.
Sellers will also remain MD of sister agency, Pinpoint in Leeds.
Wired Plus is an email marketing and automation platform, which was acquired by IDHL in August last year. Its previous MD, Andrew Hardman, will continue to work with the business as a consultant.
"Andrew and the team at Wired Plus have built a powerful marketing automation platform which is already helping businesses of all sizes send dynamic and personalised content to recipients across the world," said Lewis.
"Having been part of idhl for the last three years, I'm looking forward to working with the Wired Plus team to integrate them fully within the Group, and further the product development, company strategy and growth that we know we can achieve."
idhl CEO, Dennis Engel, added:
"Since joining the idhl family, Lewis has been rapidly growing our Magento 2 eCommerce capability, bringing in many new clients and doubling the size of the team. He's worked with the best marketing automation tools and integrated with them many times, so he's ideally placed to ramp up the Wired Plus business based on a detailed understanding of that sector and how it relates to the wider Group.
"Knowing him as I do, he'll relish the challenge of developing our first foray into SaaS product. I'm looking forward to working with him on what is a transformational element in our long-term strategy."