07 June 2022
Cornerstone launches new careers and skills site for Manchester not-for-profit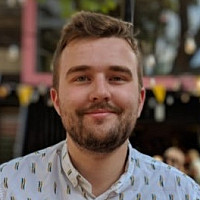 Oldham-based full-service agency Cornerstone Design & Marketing has launched a new website to help Manchester residents with career development and skills.
The agency has developed the site on behalf of Yes Manchester, which helps locals with jobs, volunteering, training and skills. Yes Manchester, founded in 2013, works in some of the most disadvantaged regions of North Manchester and operates centres in the districts of Newton Heath and Collyhurst.
Its new site also complies with the latest regulations and standards and is easy to maintain and update, while helping local residents, staff and stakeholders improve their career prospects and develop their skills.
Having worked with Cornerstone on a long-standing basis, the not-for-profit wanted a new website having become a CIC in July 2021 and a registered charity in November - and hoped to reflect this with its online presence.
Sheila Sturgeon, Chief Executive of Yes Manchester, said: "As we embark on the next chapter of our journey, we felt a new website was needed. The old website had served us well but was built some time ago on a limited budget, with a basic design and coding to suit. Over time, it had become dated and limited.
"We needed a new website to serve our changing needs, to comply with the latest disability accessibility, internet and data protection standards, and to provide range of new features. These include appointment-booking, interactive client profiles, the ability to receive donations and the ability to send automated messages to clients.
"Customers can now create their own profiles on the website with job preferences, skills, areas of interest, training, background and personal information. They can also upload their CVs for employers to see. Yes Manchester staff can analyse individual profiles and partner organisations, businesses and employers can engage with Yes Manchester on community projects, skills, training and job vacancy opportunities."
David Wadsworth, Managing Director of Cornerstone, added: "We are really proud to work with organisations such as Yes Manchester, which do such important work in their communities and makes such a difference to people's lives.
"Working with Yes on such an important project as we emerged from the depths of two nationwide lockdowns was really invigorating for myself and our team, as we set about improving digital experiences for people in the areas Yes serve, helping them to bring people back into work, upskill them ready for opportunities and give them opportunities to develop valuable skills to improve their employment opportunities."