07 March 2022
Top 50 Digital Agencies list returns - get your information in now for consideration in the benchmark ranking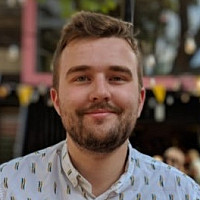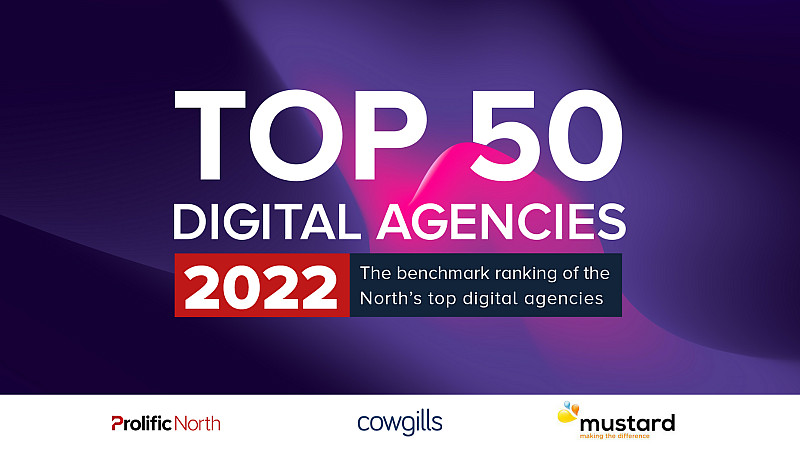 Prolific North's ranking of the North's best-performing digital agencies is back for 2022, so don't miss your opportunity to make it onto the list.
The Top 50 Digital Agencies, which is this year sponsored by Cowgills, ranks the digital specialists doing the best across the North of England, and will once again be compiled by our independent research partners, Mustard.
See last year's Top 50 Digital Agencies list right here.
It's based on information sourced from the organisations themselves, confirmed with data at Companies House, and ranks businesses based on a variety of factors including balance sheet and shareholder funds, turnover, pre-tax profit, headcount and growth.
On May 12th, we'll host a dedicated event alongside list sponsors Cowgills to reveal the Top 50 Digital Agencies list.
To update our research partners with your most up-to-date information on performance, please contact PN50@mustard-research.com by April 8th. By contacting our research partners, agencies or PR companies representing them can confidentially submit the necessary data to support their inclusion on the list.
This year, we're also planning a number of secondary lists to follow the 2022 Top 50 Digital Agencies, encompassing further specialisms of digital agencies including ecommerce and search. When contacting Mustard Research please let them know how you'd classify your agency's output for the chance to be considered.
Please note that only those agencies who reach out to Mustard Research and confirm their financial information and specialism directly will be able to be considered for inclusion in these upcoming lists focusing on digital agency specialisms. Get in touch with PN50@mustard-research.com today for a chance to be on this year's list.
As with all our rankings, financial information will not be publicly revealed, and kept confidential between the agency and Mustard. Please get submissions in early as adding agencies after the publication of the list is not possible, nor can agencies request removal.
Sam Davies, Partner at Cowgills, said: "Cowgills are proud to be sponsoring Prolific North's Top 50 Digital Agencies list. As a leading advisor to the sector, we are working with shareholders of many growing digital agencies in the North.
"Aside from providing accountancy and tax support, our main focus is supporting them on growth strategy, funding/private equity investment, strategic acquisitions, future exit planning and eventually selling all or part of their business for maximum value.
"Given the continued consolidation in the sector from both strategic trade acquirors and private equity investors, it's a sector that continues to be incredibly strong, with more and more agencies looking at opportunities to expand.
"We look forward to learning which agencies have made the list, helping to further strengthen the region's position as the best place for digital businesses to thrive."