12 August 2021
There's still time to be part of the indispensible Northern Agency Guide 2021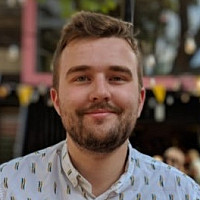 Your last chance to be included in the second Northern Agency Guide, which brings together the region's industry leaders, is approaching.
The Guide, Prolific North's print product aimed at brand decisionmakers to help choose their next agency, is a source of information about a wide range of the top digital, integrated and PR agencies in the North of England.
There's still an opportunity to be involved in this year's edition following the success of the printed guide in 2020, but there's not a lot of time left.
The Northern Agency Guide will be distributed throughout the region and beyond to a very wide range of brands. It is set to be a go-to piece of literature for marketing departments looking for exciting new agencies to work with.
As well as a wide range of agency profiles - including our Top 50 lists for integrated, digital and PR agencies - the guide will feature original editorial content from special guests, original research, city guides, case studies, and more.
The Northern Agency Guide was launched in 2020 as Prolific North's first print product and featured insights into agencies and support services from across the North of England. This year, the guide has GO! and Journey Further as its Co-headline Sponsors once again, and Associate Sponsors in the form of Manifest, Kaizen IT, Big Brand Ideas and Virtual Visitor.
The updated 2021 version promises to include even more insights into agencies all across the region - you can still learn more about getting involved by filling out the form below:
Fill out the below form to download the Northern Agency Guide media pack