09 February 2021
Review: Do brands trust their agencies?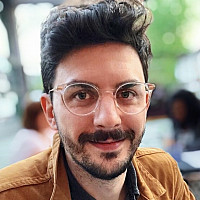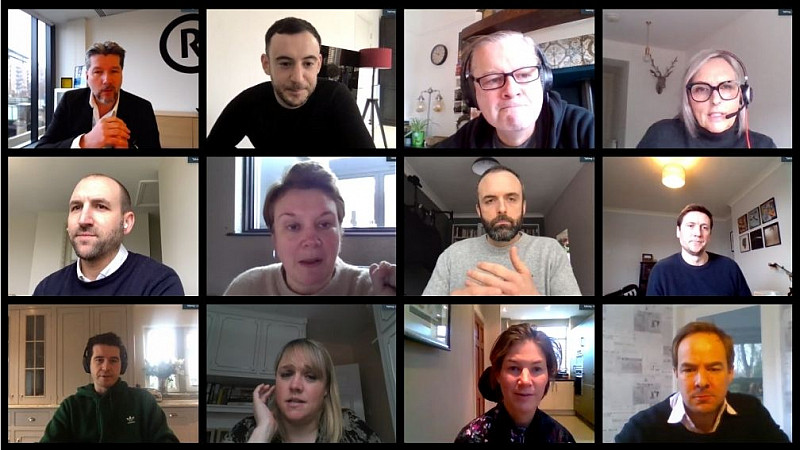 In partnership with YouGov, Leeds agency CreativeRace surveyed 1,000 UK marketing decision makers, including 96 Heads of Marketing, which resulted in a range of new statistics about the modern relationship between brands and agencies.
Chaired by Prolific North Editor David Prior, a group of marketing and brand professionals from UK major brands gathered virtually earlier this week to discuss and review the survey results and consider the possible motivations in more depth.
Attendees:
Liam Howley, Group CMO, Entertainment Magpie
Sam Dolan, Head of Marketing, Aunt Bessie's
Steve Leonard, Head of Marketing, Alder Hey Children's Charity
Hannah Squirrell, CMO, Greggs
Leigh Peacock-Goodwin, Head of Marketing & PR, ATOM Bank
Anwar Sultan, CMO, Tastecard
Amanda Parkinson, Head of Marketing, Gleeson Homes
Aimee Linfoot, Head of Brand, Yorkshire Water
Michael Anderson, Head of Marketing, Brother UK
Adrian Hipkiss, Marketing Director, Boost Drinks
Rob Shaw, CreativeRace CEO
Is there a trust problem?
The research showed that of the respondents to the research by CreativeRace, if agencies were to 'disappear overnight' only 35% of brands would miss them.
The panel overwhelmingly said they were shocked by the results. Reacting to the statistic, Hannah Squirrell (Greggs) said: "I'm absolutely staggered. It's our responsibility as marketeers to get the best out of our brands."
Aimee Linfoot (Yorkshire Water) said the company would be "lost without [its] agencies'' and would miss them. She said they were seen as an extension of its in-house team.
Sam Dolan (Aunt Bessie's) agreed. She said that her internal team were 'jack of all trades' and additional specialist help from agencies allowed them to keep on-top of every aspect of the marketing.
Attempting to explain the statistic, Leigh Peacock-Goodwin (Atom Bank) said if a company isn't part of this 35%, it could be time for the brand to look for a better agency, rather than writing off agencies. At Atom Bank he said the company would be almost lost without them.
Liam Howley (Entertainment Magpie) advised: "If you wouldn't miss [an agency], just go and change them. There are lots of great agencies out there."
It could be a result of agencies not providing as much value, said Anwar Sultan (Tastecard). Drawing from previous agency experience, he said less and less agencies can provide value because of the increased complexity of data.
Steve Leonard (Alder Hey Children's Charity) who has 17 years of agency experience, said in his current role he "couldn't do without" agencies. But, he said doesn't need an integrated agency that attempts to do everything, but does want to 'buy in' to agencies which offer specialisms.
Adrian Hipkiss (Boost Drinks) said the statistic suggested that there are challenges in the agency roster, and "that's why agencies need to stay fresh, and we want to see the specialism they can bring".
Do brands trust their agencies?
Following the statistic that 34% of respondents claimed to have little or no trust in marketing agencies, the panel had different interpretations of the word.
Leigh Peacock-Goodwin (Atom Bank) said trust is multi-layered, and it could mean fair costing, the representation of an agency's competency, or having a shared interest in the goals of brand success.
Anwar Sultan (Tastecard) said he had trust in people, but not necessarily agencies as organisations, because they are ultimately trying to make a profit, and sometimes this meant goals were not aligned.
Hannah Squirrell (Greggs) said trust is a two-way process and if she didn't trust an agency she wouldn't be working with them.
Interpreting the statistic from a more optimistic perspective, Steve Leonard (Alder Hey Children's Charity) said another way to look at the data was that 66% of brands do trust their agencies, and that this figure can be built on further if agencies are more transparent.
Amanda Parkinson (Gleeson Homes) said work between brands and agencies is a partnership and it isn't a long-term solution to work with anyone you don't trust.
She said you "have to take a leap of faith", particularly when it was a complicated new technology. "You choose an agency, and you have to respect the fact that they have skills that you perhaps don't in-house".
Do agencies have the right priorities?
Discussing the statistic that 71% of respondents didn't think agencies prioritise client problems over their own creative fame, the panel was split about whether this was an issue or not.
"Isn't that what we want from our brand agencies?" asked Leigh Peacock-Goodwin (Atom Bank). "It's been proven that the more creative fame an ad has, the more effective it is in the longer term".
He said he wanted creative fame for his agency, in order to cut through an ever-more-crowded marketplace. "We want to make our brands famous," he said.
Michael Anderson (Brother UK) and Sam Dolan (Aunt Bessie's) agreed with the point. Anderson said in creative teams, he is looking to be pushed into new territory and to create a "positive tension" which should be encouraged.
Creative fame was critical, said Adrian Hipkiss (Boost Drinks). "We live in a world where we need to be disruptive and distinctive so why shouldn't we want our agencies to celebrate that too?"
Hannah Squirrell (Greggs) referenced the brand's campaign for their vegan sausage roll, and said that she never set any boundaries, and went to numerous agencies for ideas rather than relying on one to create the perfect idea.
"I'd rather be pulling people back from ideas than trying to push them a bit further," she added, and would consider agencies based on their idea, rather than whether they had won awards or not.
What brands want from agencies in future
From the research, only 1 in 10 heads of marketing questioned were happy with agencies working as they are. The results showed that of those questioned, 41% wanted a more collaborative approach, 45% budgets to go further, and 33% wanted better data capability.
Customer-centric thinking was the thread throughout responses.
On the panel, what brands wanted over the next five years was split.
Michael Anderson (Brother UK) said he was looking for an agency to cut through the noise, and interpret new opportunities and trends. "I want the agency to understand [these trends] as well as, or better than, me".
The needs of the customer were first said Aimee Linfoot (Yorkshire Water). As a monopoly, she said trying to market the service to the whole of Yorkshire was at times difficult.
From an agency then, she wanted to know what customers want and need from a brand, and to be kept up to date with new trends, technology and themes.
A solution to 'data paralysis' was top of the list for Adrian Hipkiss (Boost Drinks). He said insights needed to be bigger and better, and agencies will need agility and adaptability, and above all "to be more progressive as new channels and new needs" arise.
Steve Leonard (Alder Hey Children's Charity) agreed that insight into the 'new normal' was important. From a charitable giving point of view, he said the way in which people give to charity has changed in the last year.
Sam Dolan (Aunt Bessie's) said help with the 'why' was more important than a product focus. She said the emotion should be put at the forefront, but that this is the responsibility of brands to communicate to their agencies.
She added that she does not want agencies to "stay in their box", and not just stay within their discipline.
Amanda Parkinson (Gleeson Homes) said it was important to develop a long-term relationship and a shared long-term view of the future in order to "get under the skin" of future challenges, but that it was a challenge to find an agency which can do that.
A complete report of the research will be available from CreativeRace later this month.