04 November 2020
Agency leaders discuss the ways COVID-19 might just change things for the better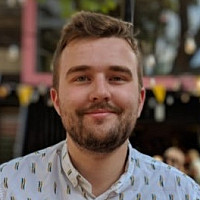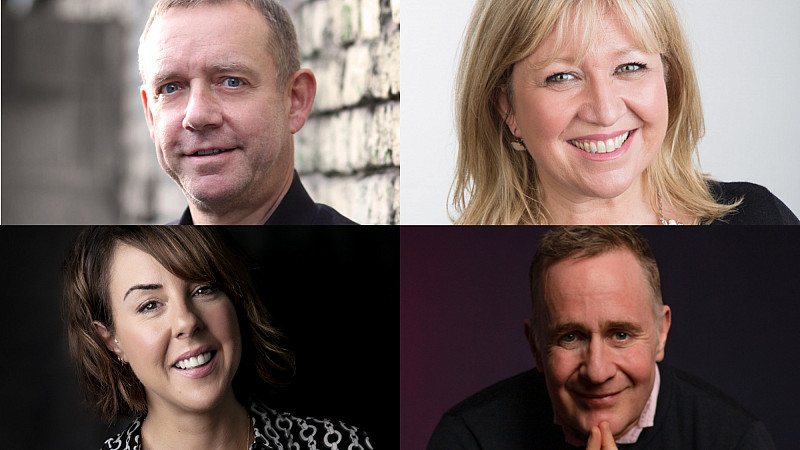 Four agency owners - Rachel Gladwin, MD of Beattie England and Wales; John Quinton Barber, CEO of Social; Clare Wall, Co-founder of Firework PR; and Fergus McCallum, Chief Executive of TBWA\MCR - share the silver linings they've identified through the pandemic.
This is an excerpt from some of the thought leadership from the Northern Agency Guide, our unprecedented first print product - which features insights from marketing leaders, agency profiles, our Top 50 lists, and so much more. Order your own copy here.
Rachel Gladwin: This year has been a gamechanger in so many ways, but it has also been the catalyst for many positive changes in our business. It's proven our resilience as a team and helped us forge even stronger relationships with clients as we helped them navigate unprecedented times and sometimes choppy waters.
Most obviously, it has changed the way we work, proving that homeworking is not only possible but absolutely effective. Going forward we aim to continue to offer our people flexibility in the way they work while maintaining our offices for face-to-face meetings and events.
John Quinton Barber: We have 40 colleagues operating across three locations (Manchester, Leeds and Bristol). Even though we have always had a flexible working culture, the pandemic has enabled us to use video tech more effectively to bring the whole business together often on a daily basis and work as one team. Brilliant for collaboration and adding even more value for our clients.
Clare Wall: It's been a very challenging time for our agency. As well as dealing with the challenges of Covid, we also lost our co-founder, Andrea Hounsham, to cancer in June. But in responding to the Covid crisis, it has really taken us back to the model we embedded eight years ago when we started Firework. And that was to work with highly experienced freelance consultants on a flexible basis wherever they were based.
So it's really just proven that the virtual element of our model can be highly successful. Our team spreads from Cheshire to Greater Manchester and from Nottinghamshire to Berkshire. We now spend a great deal more time on face-to-face team calls which has improved our collaboration and communication. We also have time for a catch-up on how everyone is doing and feeling which is what we're finding very important at the moment.
Also, as a result of the past six months, we now get together every two months for a full day's socially distanced off-site which is great and we normally try and combine that with a bit of R&R!
Fergus McCallum: Travel, or more precisely the lack of it, has changed the way we have all behaved. It may well have changed for good. The no-commute work day has been a godsend for nearly everyone. It has given everyone time back in their day to plan their schedules more effectively and on their terms.
No-one is late for meetings because of circumstances out of their control - no late trains, no stuck-in-traffic queues. Everyone is more productive as a result and less stressed. And the knock-on effect is that time is no longer the enemy, it is an asset you can manage much more effectively. A 9am meeting now starts on time, every time.
Teams? Who knew six months ago we'd be living our working lives through the keyhole and into the homes of our colleagues and clients. And it's worked. Meetings are different but effective. Agendas are more disciplined. They overrun less. There's no hiding place - you're on show and you have to contribute. But teams is not just about the technology, it's also about the team ethic. From the beginning of lockdown, we instigated a daily team catch-up by discipline across the agency - we'd never do that live in the office, because things get covered in the cross-corridor conversations that are the natural order of things.
It turned out to be a vital initiative. It meant no-one was alone all day ever and everyone was "in it" together.
Looking ahead to 2021, what trends or changes do you expect to continue in terms of the industry as a whole?
CW: In terms of our clients and campaigns, we're seeing a much more short-term approach to planning. We're typically working on a monthly-quarterly basis as businesses move forward with a bit more caution and speculation. We see that continuing into at least Q2/3 next year.
We're also finding the world of virtual PR lends itself far more to collaboration than before. We're able to have more meetings with clients, partners, media and influencers and that's proven to be very valuable to campaign planning and execution.
RG: Through the pandemic we've seen our grocery, health/lifestyle and homeware client brands thrive in particular, as people look to make their home a haven and a more enjoyable place to live and work. We expect this to continue into 2021 as the nation steers its way through the next 12 months. We've also made events work virtually while still being engaging, including a Christmas in July consumer media event, so we expect to see this continue as it's time-saving and convenient for journalists.
JQB: The democratisation of technology will continue to accelerate at pace, bringing together new ways of collaborating and knowledge sharing. With all the financial uncertainty, I expect the M&A markets will be busy with some agencies joining forces or being acquired.
FM: What we create and how we create it will change. There has been a huge trend towards "purpose" led ideas recently. They became fashionable. They became what won at Cannes. They were (mostly) bullshit that made clients and agencies feel good. For most consumers they weren't real. But the pandemic has been.
On a macro scale the last few months have been about saving lives and livelihoods. On a personal level, it has meant adapting behaviours, shifting values and changing consumer needs. We need to fully embrace those shifts and as an industry get back to creating ideas based on true human insight. It will mean a reemergence of simpler, more creative ideas, based on human truths and executed without the reliance on big budget productions.
To find more content like this, read Prolific North's new Northern Agency Guide, released at the end of October to a fantastic reception from the sector. You can purchase a copy for £25 right here.