04 April 2022
Northern launches new campaign to get passengers recycling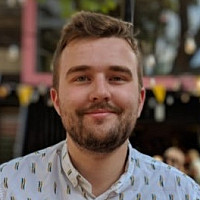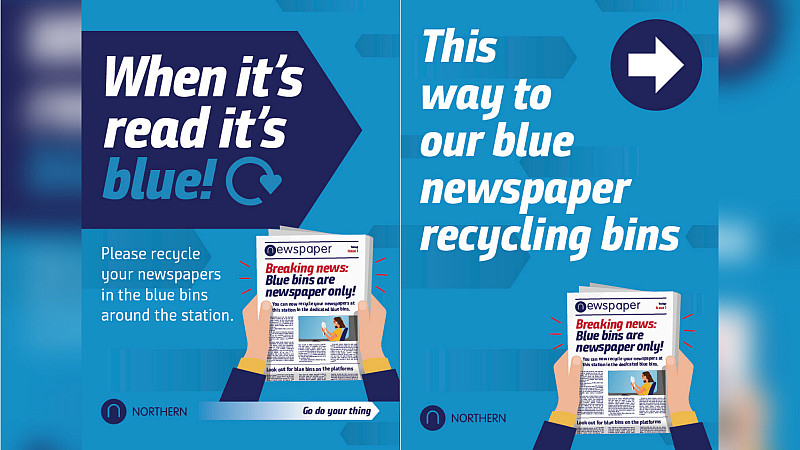 Northern Rail has launched a new campaign - coinciding with Keep Britain Tidy's Great British Spring Clean - encouraging commuters to recycle their newspapers.
The 'When it's Read it's Blue' campaign, which was created by Oldham-based Pelican Communications, launched at Manchester Victoria station today (April 4th). Rolling out across stations in the region, it includes posters, floor vinyls, Metro news stand snap sheets, bin branding, onboard digital screens and social media assets.
The goal is to educate train passengers that blue bins are exclusively for newspapers, in order to stop newspaper waste being contaminated with other rubbish.
"We deal with large volumes of newspapers which can be easily recycled if they are put in the right bin. Unfortunately they are being contaminated by coffee cups, takeaway food wrappers and other materials," said Kyle MacNeill, Environment Business Partner at Northern. 
"Dirty newspaper cannot be recycled, so a valuable material is going to waste."
Michael Bennett, MD of Pelican Communications, added: "When it comes to recycling, we know most people want to do the right thing, but in a fast-moving location like a railway station they need clear instructions to help them take the right action.
"The new campaign uses simple direct messaging combined with Northern's existing branding to make it quick and easy for passengers to recycle newspapers in the correct bin."