27 March 2017
Educate North Conference to examine future of universities in a post-Brexit world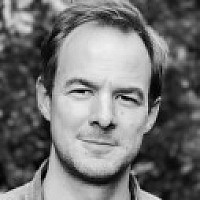 Will Britain's major universities be left behind after the UK exits the European Union and will they lose students, staff and access to EU funds for research and development?
Professor Richard Greene, Pro-Vice Chancellor of Manchester Metropolitan University (MMU), will open a major debate on the issue at the third Educate North Conference, which is being held on April 27th in association with The Telegraph Media Group.
"This conference heard dire warnings in 2015 from academics petrified by a 'No' vote, now we are facing that reality it will be my role to take a hard and factual look at the consequences and the potential risks and threats facing a sector which is vital to the future of the country," said Professor Greene.
Leading political figures from the Leave and Remain sides including David Kurten MLA, UKIP's official spokesman on Education and Apprenticeships, will outline different visions for the future which have seen some universities consider the creation of new campuses or faculties within the EU.
"This is the biggest challenge facing the North and UK Higher Education sector today and we want to focus on the solutions as well as the potential downsides," said Professor Sir Cary Cooper CBE, the Academic Chairman of the 2017 Conference.
"We have drawn together a series of impressive speakers to focus on this and the international market overall including Professor Paul Boyle, Vice Chancellor of University of Leicester, speaking on behalf of Universities UK, and Pro-Vice-Chancellor International and Regional Partnerships Jo Purves, formerly of Sheffield now Salford.
"It will be a vital and important conference which will be unmissable for anyone concerned about the future."
The 2017 event will also see David Taylor CBE, Pro-Chancellor of UCLAN, host the second University Entrepreneurs Challenge which will see six companies, spun out of colleges and universities across the North, compete for a cash investment within their new enterprises.
The companies will face a live audience and four leading judges as they pitch and compete.
The Educate North Conference is hosted in association with The Telegraph Media Group, Crystalised, Alliance Manchester Business School, UMIP (University of Manchester's Intellectual Property Division) and UCLAN as well as Prolific North.
Tickets are now available via the website www.educatenorth.co.uk. For more information please contact Georgina Jones on georgina.jones@dontpanicprojects.com.