07 May 2018
Music's back on board for British Cycling campaign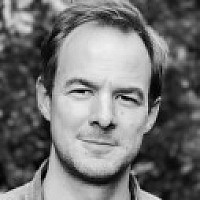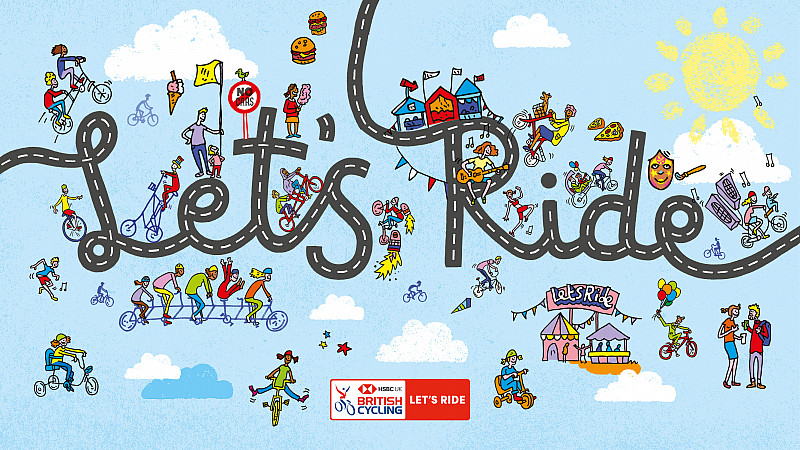 Manchester agency Music is behind a British Cycling campaign encouraging more people to get on a bike.
The 2018 HSBC UK Let's Ride campaign aims to drive people to one of 14 nationwide Let's Ride events, part of British Cycling's vision of transforming Britain into a "great cycling nation".
Music was also involved with the campaign last year but the event's name and positioning has changed for 2018, with the creative approach needing to reflect a 'festival of cycling' with a localised community feel.
Music worked with illustrator Andy Smith to create an illustrated, festival-inspired campaign. The creative will appear in online, social and OOH advertising, and Music and Smith have collaborated on an animation to showcase how the event works and what it has to offer.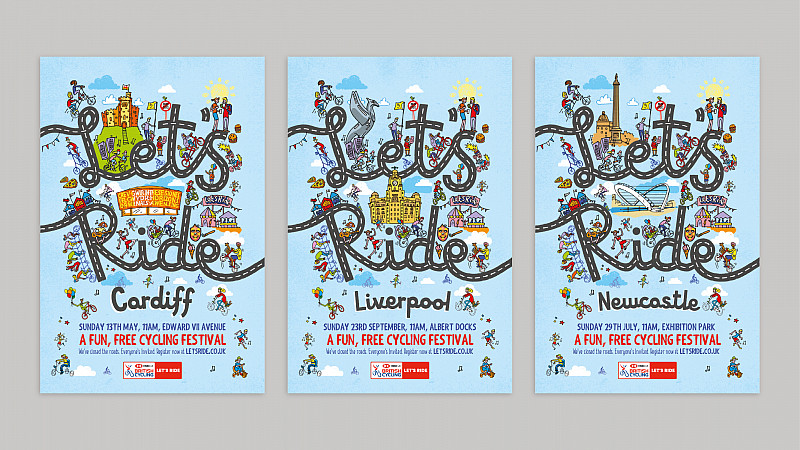 Music's creative director, Adam Rix said: "HSBC UK Let's Ride events are a truly brilliant day out – and this year are set to be even better. Taking the idea of a festival of cycling as our inspiration, it was an absolute pleasure to work with Andy and the British Cycling team to create something we believe captures the family friendly aspect, and the fun, freedom and joy of the events. We hope by getting even more people to this year's event we can help British Cycling create a cleaner, greener, happier, healthier population."
British Cycling's senior brand and campaign manager, Cath Litherland, added: "Music have captured the spirit of our HSBC UK Let's Ride events perfectly. Cycling is accessible to all, so the creation of a family festival feel campaign with fun, localised illustrations will inspire kids and their families to get involved."
Music also works with the likes of The British Council, Manchester City Football Club, Universal Music, The Brits and The Christie.