08 December 2017
The Wrap - Andy McCaul managing director of The Bigger Boat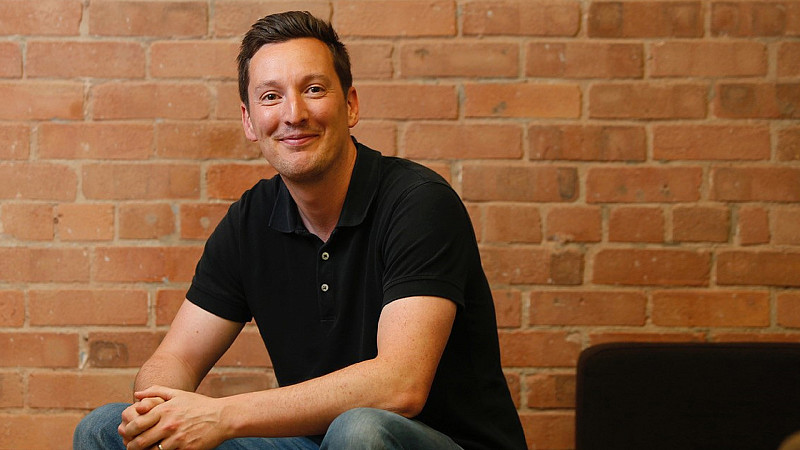 Each Friday in The Wrap, one of the North's leading media and creative figures will be giving us their take on the news covered by Prolific North over the last seven days.
This week it's the turn of Andy McCaul, co-founder and managing director at Mirfield-based The Bigger Boat.
Being an active professional in the North's digital sector, it's perhaps no great surprise that I've chosen the announcement of SysGroup's huge revenue increase as a highlight in the news this week. Of course, creative agencies and cloud tech firms are always going to shout from the rooftops about their own successes. But what has struck me is the volume of digital and tech businesses showing signs of such impressive expansion. That's a good indication that clients and brands are continuing to invest in digital – with so much innovation and return on investment possible, 2018 looks set to be another brilliant year.  
Having a client in the toy sector, this story on how Milk Jnr's & Kidworks has produced new kids activity packs for a large cruise line also caught my eye. We always enjoy seeing creative solutions in this field, and it looks like a really fun collection that will certainly entertain children – which means the parents will be happy! With Little Tikes, we're consistently looking for fresh ideas to engage with the target audience, as even large well-known and established brands have to work hard to get attention in a very competitive market. It's great to see that other companies within this space aren't just becoming static and reliant on their 'good name'. 
The appointment of Piers Linney to the board of the British Business Bank this week was interesting. The former Dragon's Den star is essentially a Northern lad from the digital sector, who now has a hugely influential role in British banking. With his experience in founding, nurturing and then selling businesses, I believe he has the necessary skill-set to support SMEs requiring external finance and provide an essential element in their growth. I'm intrigued to see how this appointment pans out.
It's great to see momentum building for Prolific North Live, especially as there are still over two months to go until the event. Tremendously encouraging is the sheer number of high-profile exhibitors who have already signed up, but also the amount of conversation surrounding what is being billed as the biggest market expo outside of London. It just goes to show how much activity the region's digital and creative industries are producing! We'll be heading along, specifically to seek out some of the latest tech innovations to be borne out of the region, but the talks are often interesting so it's a wonderful opportunity to learn.
Being a science and analytics geek (who doesn't love a graph?), this story was right up my street – who, scientifically speaking, has the best Christmas advert? Manchester agency Endless Gain has used its biometrics lab to measure the emotional responses to six of the main Christmas television campaigns. They looked at a range of things from Galvanic Skin Response (GSR), to facial recognition and eye tracking. M&S won the competition, with Aldi coming in second place. 
In digital we measure absolutely everything we can – it's how you learn and improve results. But it tends not to be very personal, as you're looking at data which is purely a set of facts without any explanation. Being able to measure an emotional response is a really interesting way of analysing the human aspect – understanding why people like or hate things is very insightful and a great way to improve campaigns.
And amongst all the successes of the week, I had to end on this rather amusing story featuring The Cambridge News – which just goes to show that we're all capable of human error. Whoops! It's caused quite a stir on social media too, and leaves us asking whether this truly was a horrible mistake or a brilliant PR stunt?