09 June 2022
Where We Work: connective3, Leeds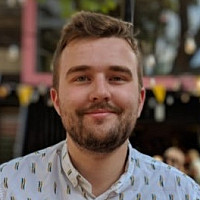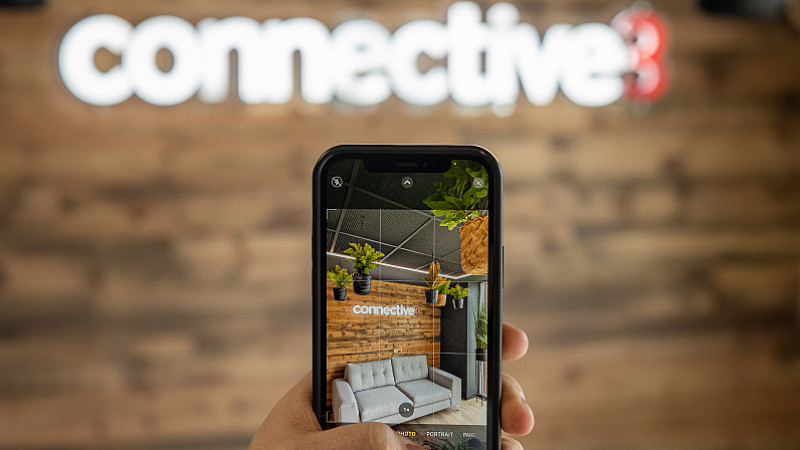 Digital marketing agency connective3 recently underwent a major expansion of its Leeds head office.
The digital performance specialist works across SEO, content strategy, digital PR, PPC, display, social media and CRO - supporting brands including CompareTheMarket, Wren Kitchens and Ebuyer.
It was launched in 2019 with seven staff and now employs a team of more than 80 working in Leeds, Manchester and London. At the 2022 Digital City Awards, connective3 was also named Best Large Digital Company.
We took a look behind the scenes at its new 5,000 square foot office which recently opened, featuring a dedicated event space and breakout spots.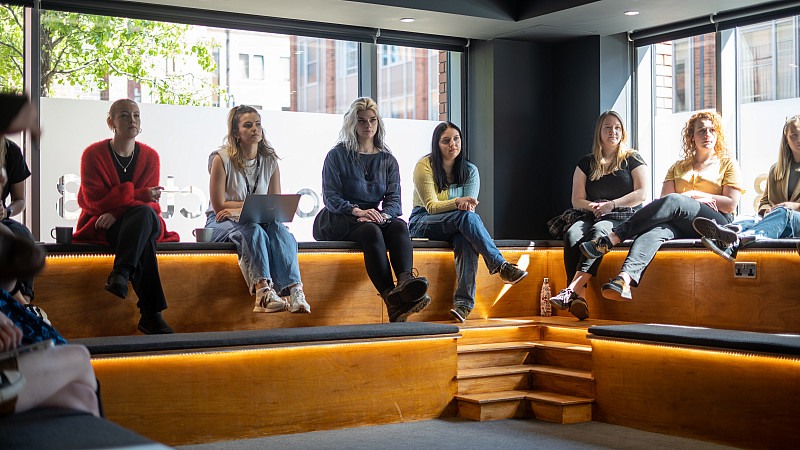 Tim Grice, CEO of connective3, explained the rationale behind the space…
"The new office allows the space we needed for our 80-plus team, with Zoom calls and meeting rooms to allow for in-office and home working, as well as social spaces that the team all love to come together and work in.
"The team loves it, and we're so pleased to be able to offer the space for them to all get back to working together."
Where is it?
21 Queen Street, Leeds, LS1 2TW
How big is it?
The space is 5,000 square feet with two kitchens, an auditorium, eight meeting rooms, two meeting pods, two zoom rooms and 80 desks.
We also have a fully stocked bar with Peroni and prosecco on tap, and plenty of comfortable break out spaces throughout to encourage team collaboration.
What happens there?
Alongside the work we deliver for our clients we hold monthly 'All In' meetings where we invite the whole agency to come together for an overview of key business changes and updates from the management team.
We host 'lunch and learns' where the team present and share expertise with one another, and of course we host regular socials - from coffee mornings to movie nights.
What sort of work goes on?
Our work is incredibly varied depending on our clients' objectives. Our Client Directors bring together teams from across the business to create digital strategies to drive client performance across Paid and Organic Search.
Our creative teams also make excellent use of the shared workspaces - it's the perfect place for designers, PRs, content writers and social media specialists to come together to brainstorm creative content marketing strategies.
Why is the workplace appropriate?
Our office has been designed around our team, to offer collaborative working spaces as well as plenty of private spaces for Zoom calls and meetings with those working from other locations.
There are plenty of hot desks available as well as standing desks for those who need them. The most exciting feature is our 40-seat auditorium for larger meetings and events.
Alongside this we have also invested in recreational spaces with beer and prosecco on tap, as well as pool and table tennis tables.
Who works there?
The office accommodates over 80 people working on a hybrid basis. We're fully flexible on days in the office, so you can come in on the days that suit you the best.
As our headquarters and founding office, Leeds is our largest location and hosts teams from all different service areas across the business including SEO, content, digital PR, design, analytics, paid media, social media, marketing and sales, finance and HR teams - as well as our management team who all work out of this office.