13 June 2022
Putting people first: Five things to do to improve your digital delivery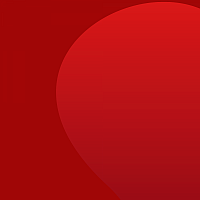 You can't go wrong by putting your customer first, says Ashley Bolser, managing director of Leeds digital agency Bolser
Many years ago, I read a management book on how to succeed in business, it was about 200 pages long and made one single point – if you put your customer first, you can't go far wrong! It made that one point in many ways, showing examples in many different companies and circumstances. All these years later, that one point still stands.
As a business, delivering numerous digital projects, we always aim to put the users of our products first, there are some tried and tested ways to do this, here's an easy list:
1. Understand the current situation from a user viewpoint
Client briefs are often written in terms of desired outcomes, business goals or financial targets. Many times, the starting point on the brief is to look at what the business wants rather than what a user or customer wants. 
A great practical example for the agency was KFC and the Colonel's Club loyalty app. Uptake was low and consumer use well below expectations, despite being a very generous and costly scheme. Naturally the brief asked for more customers, buying more often and with higher spends. Our starting point was to go in store and get behind the counter and ask the staff what they thought and speak to customers coming in as to what they wanted. 
It turned out everybody wanted FREE CHICKEN! The old app was getting in the way, it didn't make it simple or understandable for customers and staff to use. Once we knew that, our job to redesign the app was relatively straightforward. 
As a business we have lots of experience getting out in the wild with clients. Companies like Jet2.com in Tenerife, finding out about the hard-working reps responsibilities and their holiday maker's needs. At Battersea Power Station, we went onsite with the builders and spent time in the restaurants and bars. Bolser staffers have even been on tour with Caledonian Holidays.
2. Do some practical research and testing
I come from a performance marketing background, so testing is in my blood and is part of the agency's DNA. But the ability to do accurate split tests often happens quite late in the process. So we use a technique called Guerrilla testing, using "lo-fi" mock-ups on small user groups to set a base line of user expectations and functionality. Often these are simply digital designs created on software like Figma with few click options and interaction. If the project is of sufficient scale, we will undertake qualitative research, usually with prospective users to assess their expectations. 
We will also do quantitative research to get a good feel over a larger scale, often to validate a particular approach. For one of our clients, Asda, working with the Head Office team, we took designs on to the shop floor and asked customers what they thought, before quite rightly, being thrown out by the store manager for stopping people shopping!
3. Take a good look at the best 
We are now in an age of global comparisons, whatever your budget, people have direct daily access to incredible apps and websites where millions of pounds have been spent, to produce beautiful, intuitive digital experiences. If your app or website includes payments, registration, social sharing or money management, take a look at who is doing it well already, there will be somebody who has spent years building and refining these experiences in their apps. 
It is always worth looking at how Apple, Google, Microsoft, Shopify, Amazon, Airbnb, Uber etc. do these things. Don't forget to go through the user experience of your competition to find their strengths and weaknesses, there is much to be learned!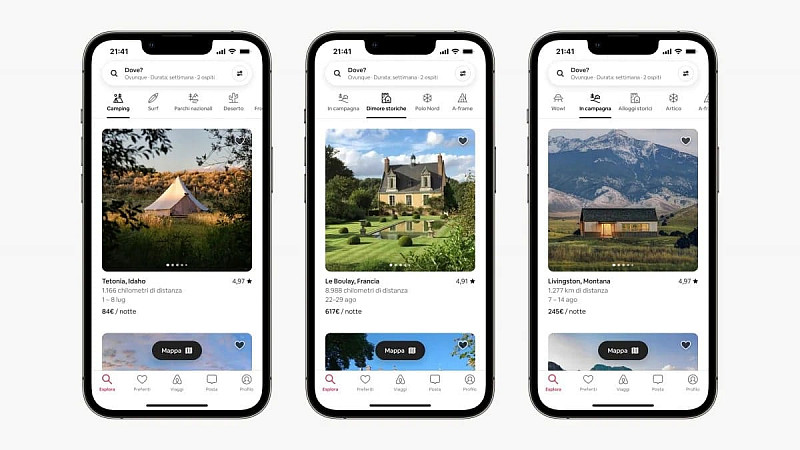 4. Innovate – but only if it makes the experience better for the user 
If your product or service is new to a market, it may well be that you can innovate at a fraction of the cost of your more established rivals, often using off the shelf plug ins for complex tasks like payment and delivery. But there are always better ways of doing things and anything that makes the process more straightforward for the user should be investigated. 
Aggregation of existing services may also make sense, for example, we have a start-up client who is bringing together the filesharing capability of Dropbox with the messaging of WhatsApp and the money management of Starling Bank or Monzo. 
5. Keep learning, testing and changing
I predict that in five years' time my whole business will have completely changed, different technologies, different clients, even different people. On that basis, half of what we do now will be different in two years' time. That's within a business context, consumer markets change even faster! 
Customer expectations are always changing and are always increasing, rarely do they want less. What was a good user experience three years ago is no longer acceptable, so companies have to evolve and improve. 
Get on with it!
The digital landscape is littered with disappointing digital experience, failures outnumber Unicorns at least 1,000 to 1, if you put the customer or user at the forefront of your thinking and execution, you shouldn't go too far wrong!