19 August 2021
Where We Work: Total Processing, Manchester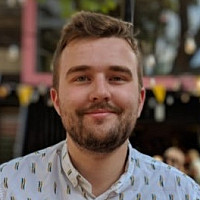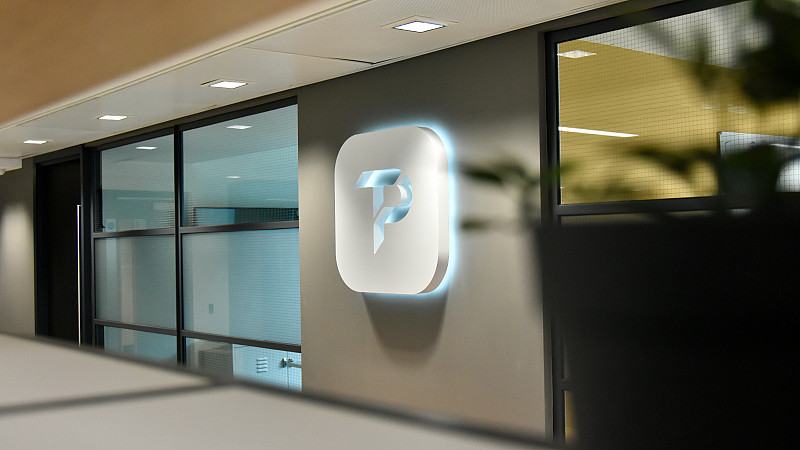 Manchester-headquartered Total Processing is a fast-growing fintech which offers custom payment solutions across online and in-store channels worldwide.
Founded in 2015, Total Processing now works with more than 3,000 sellers globally. It recently moved to new offices Bruntwood Works' recently completed 111 Piccadilly in Manchester - a stone's throw from the city's Piccadilly Station.
There, its team helps clients take payments as securely and seamlessly as possible, providing bespoke services to enable this.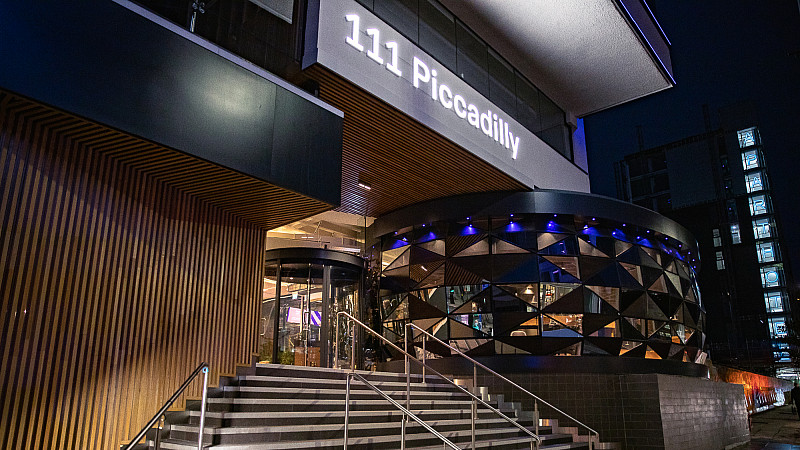 Robert Pailin, Total Processing's CEO, commented on what the space offers the company...
"Total Processing has grown at a staggering rate, going from a team of four to 60 people in the past three years alone - a 15-fold increase to our headcount. We required an office space that could not only accommodate our burgeoning workforce, but also help us build a strong community culture and feel welcoming after what has been a restrictive 18 months.
"We moved to Bruntwood Works' 111 Piccadilly in March 2021, and it has been a massive success to-date. Prior to moving in, we immediately spotted the potential and Bruntwood Works have been fantastic in ensuring it's the perfect spot for us. It has fantastic sustainability credentials and employee comfort is at the heart of everything. We've had brilliant feedback from all our staff and visitors to date."
Where is it?
111 Piccadilly, Ducie Street, Manchester, M1 2HY
How big is it? 
Total Processing occupies the first floor of Bruntwood Works' recently renovated 111 Piccadilly Building, located in the city centre and right next door to Manchester Piccadilly train station, making it a perfect location for those travelling to and from the city.
Completed prior to Total Processing securing the lease, 111 Piccadilly underwent a transformation with eco-conscious and sustainable design at its heart. Every aspect of the space is centred around health and wellness. Its biophilic design means that nature is viewable from at least 75% of all workstations, with another 30% of workstations placed within six metres of a window.
With its own private entrance and staircase, Total Processing's headquarters have been tailored to its needs, with a fully kitted kitchen, meeting rooms and private call booths installed on request. It adds to existing features, such as hotdesking areas and private work rooms, as well as features like free filtered water, adjustable temperature control, sensors to monitor air quality and an aesthetic catered towards a productive working environment.
On the ground floor, staff have access to a lounge, large outdoor space, secure cycle facilities, art exhibition space, showers and changing facilities, and a café run by Ancoats Coffee Co.
Bruntwood Works' 111 Piccadilly is the first commercial property partner to have signed up to the Green Building Council's Net Zero Carbon Commitment pledge. As part of their pledge, new and old buildings aim to be net zero carbon by 2030 and 2050 respectively.
What happens there? 
111 Piccadilly is Total Processing's UK headquarters, where most of the business' daily processes and operations happen. It provides a central base to core departments including sales, support, onboarding, tech and marketing, finance, operations, risk and compliance. From concept meetings, marketing campaigns, to application underwriting, to the end-to-end processes of supporting a merchant via sales to support to tech integration - everything is facilitated in-house.
Total Processing chose the office space specifically for its openness, to foster greater collaboration and communication between departments, and improve efficiency in day-to-day processes of the payment provision. Following a transformative two years, Total Processing has seen a huge spike in demand for online payments, as existing platforms require new streamlined solutions and emerging markets look to get up to speed with the latest tech.
Pailin said: "As a disruptor in the fintech space, we're constantly looking for ways to innovate and ensure our customers get the best solutions, and having a central base where all teams can come together is really important for creativity and sparking those moments of brilliance. 
"We spend a lot of our time in the office liaising directly with merchants at the helm of small starts up and large enterprises, ensuring everything is tailored to their needs. 111 Piccadilly gives us the room to ensure we can do this day in, day out."
Why is the workplace appropriate? 
Alongside its many internal features, a large part of Total Processing's decision to move to the space was that it is highly conducive to the firm's hybrid working model.
Early on, the business identified that many of its staff have different levels of comfort and have developed new patterns of working. The workspace is flexible thanks to open desk areas, private work rooms and smaller call booths to help stagger the return to work. It also benefits from large panoramic views and being a dog-friendly environment, which means staff can bring along their four-legged friends.
To help ensure staff feel as comfortable as possible, team members are welcome to choose their own working times, as long as they coincide with the firm's core working hours. This helps them to travel into the city outside of busier travel times - a convenient city centre location is key to making this possible.
The office is a short walk away from Piccadilly train station, has several local tram lines and car parking spaces, subsidised by Total Processing, that are available to staff who prefer driving to work.
"Following three consecutive lockdowns in the space of 18 months it's been a bit of a challenge to bring everyone together and as we've grown rapidly... having an open and productive space that is conducive to teamwork is a must," said Pailin. "At Total Processing, we've long believed that communication and trust is key to an efficient and productive working environment, this office helps to make that possible.
"Another reason we chose this space was to help address and accommodate any concerns our staff may have had about space and safety. The pandemic has been a nerve-wracking time for a lot of people, so it's helped us ease that burden, allowing everyone to feel comfortable."
Who works there?
Total Processing's headquarters is home to all the business' core departments and often has a senior presence in-house, such as the CEO, directors and co-founders. 
While the business currently employs upwards of 60 staff members, the firm has been careful to ensure the flexible working environment does not exceed 30 people at any one time. With minimal interaction outside of our work bubble, its staff have private access to and from the new space. Total Processing is already looking towards occupying more than the first floor, enabling the office to accommodate more team members day-to-day.
Cameron Lee, Head of Strategy at Total Processing, said: "We've worked really hard to facilitate and build a company culture where staff enjoy working together. Chemistry in and outside of the various teams is massive and makes a huge difference to efficiency, as people can more easily work through obstacles together and remain focused on their core responsibilities. We've got a super talented group of people here that really get on and can have fun, but know when to switch on and get things done.
"Our space at Bruntwood Works' 111 Piccadilly represents everything we're about at Total Processing and will act as the perfect home to us as we continue on this exciting journey, scaling a global fintech business right here in Manchester."