13 July 2021
The North West risks losing marketing professionals post-pandemic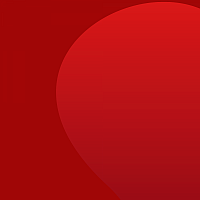 Research has revealed that six in 10 marketers working in the North West of England are looking to change jobs after COVID.
John-Paul Simpson, Chair of The Chartered Institute of Marketing (CIM) North West, provides his insight into how businesses can attract and retain creative talent.
Of all the professions that have helped keep the country going in the last year, marketers are probably not the first that spring to mind. But for many businesses, lockdown restrictions have helped shine a light on the vital role their marketing teams play.
Adaptable, creative and reactive, marketers have been able to swiftly tailor strategies to the pandemic, ensuring their businesses remain visible and relevant.
It's worrying then, that research we conducted with recruitment firm Hays shows half of marketers are considering career changes in the next year as a direct result of the pandemic.
Of those, 61% said they planned to make changes to their working practices and find a new role that offers hybrid working. 17% said they planned to find a new role based completely remotely.
The research also captured views on the role of the physical workspace - 74% of those surveyed said that their workplace would not return to the way it was before the pandemic. When discussing the workplace changes required once restrictions ease, 45% of marketers believe their existing office space is not fit for purpose and will need reconfiguring, while 32% say that improved access to technology will be necessary.
A new way of working?
Despite a widespread demand for a permanent shift to remote working, I don't think this is sustainable in a profession centred so much around collaboration and creativity. Instead, a mix of office and remote working will likely be the new normal for marketers in the North.
But as Emma Hunt at Vimto pointed out, this new hybrid model needs to be done in a coordinated way, otherwise people could arrive at the office and find themselves working alone.
Despite the potential for a new, more flexible way of working, the research also found 60% of marketers plan to change jobs within the year. There are, I suspect, two reasons for this. Firstly, as firms have been forced to reduce teams and furlough staff, pressures and frustrations have increased for remaining team members.
But there is, I think, also a more positive reason. During lockdown, businesses have recognised the vital role of their marketing departments, and in turn marketers have been asked to deliver a much wider remit. As their skillset has broadened, the ability to apply these learnings will naturally lead to marketers looking at honing and utilising their new skills at other companies that better meet their own values.
And with 67% of marketing employers saying they plan to hire in 2021, there are certainly opportunities for those looking to move roles - but it means employers and recruiters can afford to be very selective, especially when it comes to digital marketing. For example, they can insist marketers have specific role and sector experience, as well as the educational qualifications, as a minimum.
The issue with this approach is that some businesses are risking their teams not being introduced to new ideas and creativity. Businesses should remain open to hiring qualified marketers from other sectors with different, transferable experience to help keep ideas alive.
New skills for the new normal
The research also reveals that the pandemic has had a significant impact on marketers' job satisfaction, with a third of respondents saying they are dissatisfied or very dissatisfied with their current jobs. Marketers identified a lack of career progression, a lack of career development opportunities, and a lack of job security as the top reasons for their dissatisfaction.
I think much of this is down to an over-reliance on digital skills, especially for entry-level jobs. This is leading to a lack of strategic and generalist roles, which are the catalyst for innovation.
I've seen many adverts asking for design as well as marketing skills - in other words, roles that should be seen as distinct are being merged, which creates the impression that marketing in itself is not always recognised as a skill.
But the fact is that the pandemic has driven demand online, so more employers have shifted their focus to digital. Certainly in the North West, demand for digital marketers, content producers, social media executives and data apprentices has soared since August 2020.
Digital skills such as CRM, UX and data analytics will continue to be important, but soft skills should never be neglected by either the marketer or the employer.
The value of marketing
To endure and innovate, something our region is famous for, marketing must sit at the helm. Businesses must look at the value marketing has provided during this crisis. It isn't just about social media posts or influencers - these skills must be driven by strategic marketing.
Opening up pathways for junior marketers with a strategic foundation such as the CIM diplomas will encourage retention and add value to the business.
But the sector needs to speak up for itself too - there is still some work to do in promoting the value of marketing and marketers, and in some cases reiterating what marketing actually is. It is more than promotion, and marketers definitely need to up their game in terms of talking the language of the C-Suite.
As lockdown lifts, marketers are looking to new beginnings. Whether that's investing in their professional development, an increased focus on wellbeing, or a change in the way they work moving forward, 2020 has given them time to reflect and rethink.
But what is clear is that marketers' ability to adapt in challenging circumstances has highlighted their resilience. Marketers will still face challenges in 2021, budgets are still in decline and the landscape for some sectors remains uncertain, but our research shows that marketers are eager to evolve.