27 May 2021
Where We Work: CDS, Leeds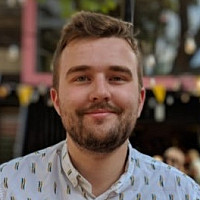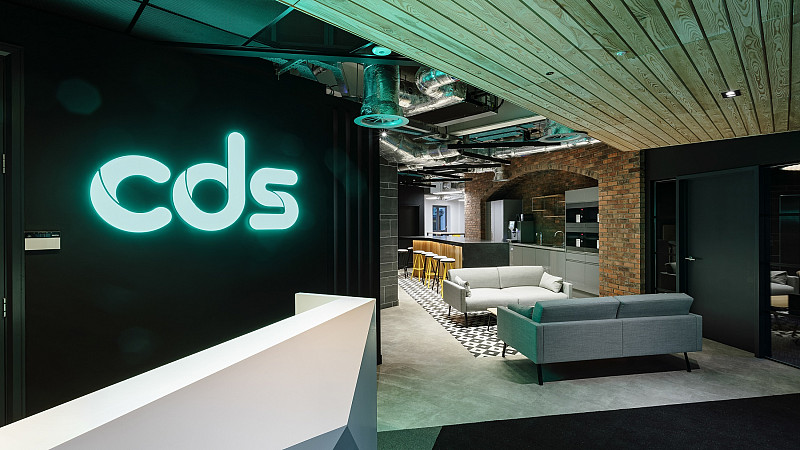 Strategic communications agency CDS recently moved to a state-of-the-art property at Canal Wharf, Leeds.
The agency works with a range of national clients including the NHS, the Ministry of Defense and Social Work England, plus names like Coca-Cola and McDonalds. CDS says it strives to make a positive difference to society and has eight UK offices, with its Leeds location acting as its central operational hub.
The lease on Riverside House was signed in November, and the building has been designed to support CDS's growth plans, attract new talent, and reflect its leading capabilities.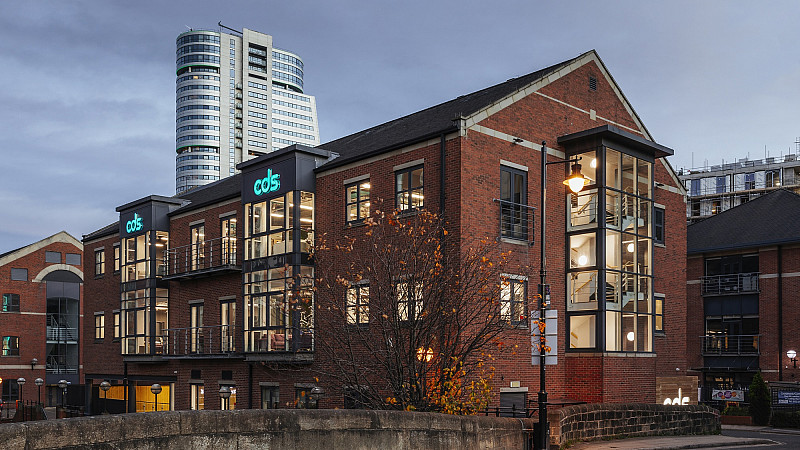 Mark Gair, managing director of CDS, explained why the agency's new space was so vital…
"Our colleagues are immensely proud of the work CDS does, and they wanted an office that reflected the groundbreaking communications we provide. 
"With Leeds accepted as a competitive and vibrant agency nucleus, we needed a HQ which reflected the forward-thinking, agile, and challenging nature of our brand - as well as a place to welcome decisionmakers from the likes of the Ministry of Defence, Cabinet Office, and the big-brand B2C clients of SimpleUsability.
"Riverside House gives us the presence and innovative environment we need both in terms of collaboration space and locality - and will benefit our colleagues and clients for years to come."
Where is it?
Riverside House, 7 Canal Wharf, Leeds, LS11 5AS.
Tell us more about it.
The three-storey waterfront property was given a £750,000 transformation to provide an adaptable space for the growing brand. CDS enlisted the help of interior design and fit-out business Claremont, to manage the six-month refurbishment and ensure the site was fit for purpose both now and long into the future. 
The renovation work included a ground-up rebuild in co-ordination with the landlord - and parent company to CDS - The Bailie Group. This included the removal of ceilings and installation of glass stairways, as well as extensive interior and exterior branding. 
It was important for CDS to find a location which provided an enjoyable commute for those travelling on foot or by bicycle as well as by train, bus, or car. 
As such, development also included the installation of cycle racks and shower facilities, while significant attention was paid to the design aesthetics of the space - including signage provided by NeonWorks.
How big is it? 
The space is 11,000 square feet. The entirety of the ground floor is dedicated to a multi-use social space - which includes collaborative areas, as well as a central 'town hall' with bleacher-style seating for company-wide meetings, presentations, and events.
On the first and second floors, there are more than 40 separate working hubs - each designed to offer different settings in which to work, focus, meet, and collaborate. CDS wanted to create varied spaces to allow colleagues to choose the most suitable area to fit their mood and the task at hand.
What happens there?
Those based at Riverside House have a strong social conscience and enable businesses to solve complex business challenges using their behavioural insight, digital, print, content and technology services. 
The space accommodates the end-to-end delivery of a project brief, from initial consultation around print and digital ambitions, market research and user testing, through to design, development, and delivery. 
CDS believes that "buildings aren't simply storage facilities for people and furniture" - instead, they should inspire originality and support the values of a brand. That's why staff have access to an 'innovation grant', designed to empower the entire workforce to request investment in new services, technology, or processes that benefit the agency, its clients, and society.
Why is the workplace appropriate?
Central to the move was a commitment to involving colleagues in the initial design brief. Claremont's project team conducted extensive research and team interviews to understand the CDS community's needs and inform the finished design.
This project is a genuine celebration of sociability, choice, agility, and community, and really shows the benefit of engaging employees in the design process. By starting from a blank canvas, CDS now has a feature-rich environment that can evolve as the business continues to grow. 
Collaboration and adaptability were top of people's wish lists, and significant investment in IT infrastructure enabled CDS to demonstrate its commitment to not only accommodating, but encouraging, agile working and a fresh company culture.
Who works there?
Pandemic aside, approximately 150 people would work from Riverside House - although many of those haven't even visited the new office yet, as we moved in during lockdown.
Teams which are based there include client services, sales and account management, marketing, content creation, strategic sourcing, IT support, finance, print, and digital departments, plus company directors.