18 February 2021
Where I WFH: Richard Midgley, Managing Director, Ponderosa Group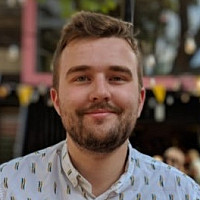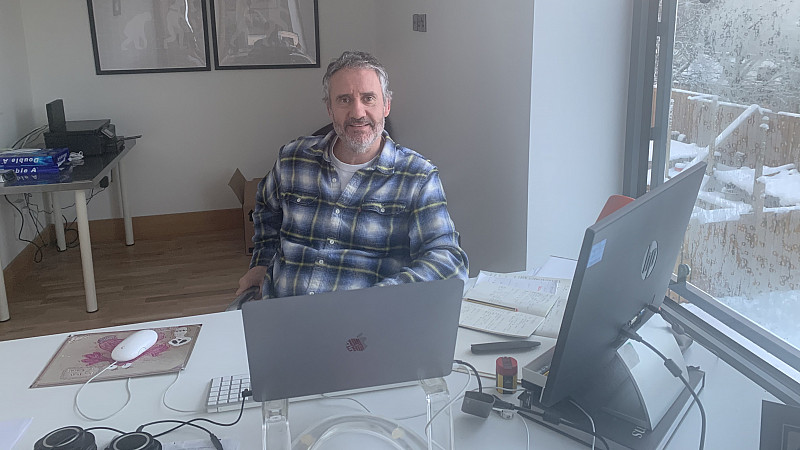 Ponderosa was recently named one of the highest climbers in this year's Top 50 Integrated Agencies, and is one of the region's leading creative agencies.
It was founded in 2010 by Richard Midgley and Steve Henry, and recently went through a merger with Grapple and acquisition of Marvellous to help it to a successful 2020, growing its headcount to 52. 
As Managing Director, Midgley brings his decades of experience to the role. He's responsible for leading the team as well as supporting their development, and regularly engages with clients - names of which include Hisense, Russell Hobbs and Sovereign Healthcare.
Like many others among them, Ponderosa has recently gone remote - here, Richard's shown us his WFH setup.
Where in the house do you work?
It's an office on the first floor, away from the noise.
Paint a picture for us of the view from your window.
It's the perfect thinking view. Rolling hills, with the Yorkshire Dales in one direction, and Ilkley the other… well, there's also the neighbour's roof, but I can ignore that.
If you have one, can you talk us through your home-working daily routine?
I try to keep the day as similar to a 'normal' day as possible. I think a routine is important.
I wear a shirt and always wear shoes to work. I have set out a series of 'rules' for the Ponderosa Agency team to help support them in finding a work life balance. The rules are:
No messages after 7pm
A buddy system: So each person can chat to someone they don't directly work with 
Lunchtime: No meetings between 1pm and 1:30pm 
Weekly agency-wide Zoom update
Take back five: Meetings to last 25 or 55 minutes, not the full hour
As there is no physical space between work and home, these rules try to enforce some. Plus, the last one - reducing meetings by five minutes - is so important as it gives you a minute to re-group and re-focus so that you can start each meeting in the right frame of mind. 
As a family, we always try to meet for 30 minutes at lunchtime and then, at the end of the day have a family meal together and play a game - we're currently loving an indoor curling game that's taken over the kitchen.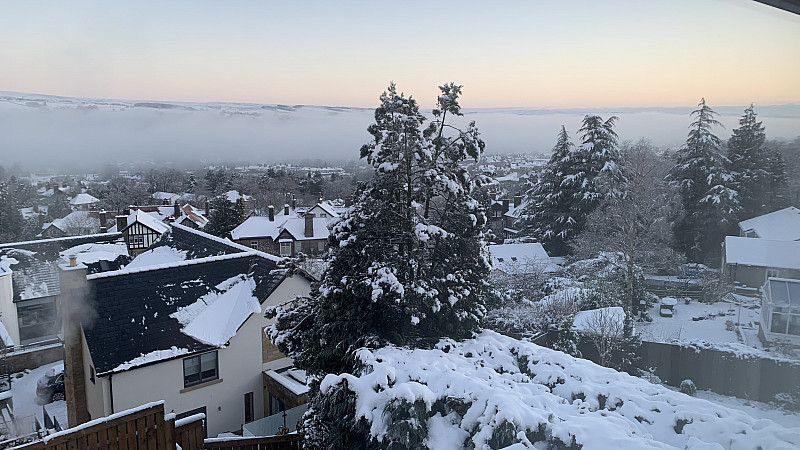 Which tools and technology do you rely on when working from home?
Obviously laptop and Wi-Fi - but I wish people would use the phone more. Ad hoc, casual conversations are what's missing from our days and these are a lot easier if someone just picks up the phone, rather than asking for, or scheduling a Zoom meeting.
What do you miss most about working from an office?
People. Helping people, supporting the team, being creative and working together.
What tips do you have for increasing productivity while working from home?
You can't be productive all the time, and thinking you can is less productive. You can probably do 20 to 30 minutes and then you need to take a short break, get a drink, look out of the window, or walk around.
We need the downtime to think - we can't always be doing!
Will you look to work from home more in the future?
Absolutely, but not all of the time. A split of two days at home and three days in the office is my ideal. You'd get two days on your own to put your head down and work, but then there's three days to work collaboratively.
How do you think the workplaces will change in the future?
We've been looking at the need to add smaller rooms, or pods into the office for more Zoom and online calls, as we know these work. I don't think we'll travel to meetings as much, however face to face is - and always will be - important.