21 January 2021
Where We Work: Shoot The Moon, Manchester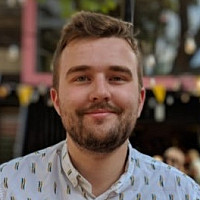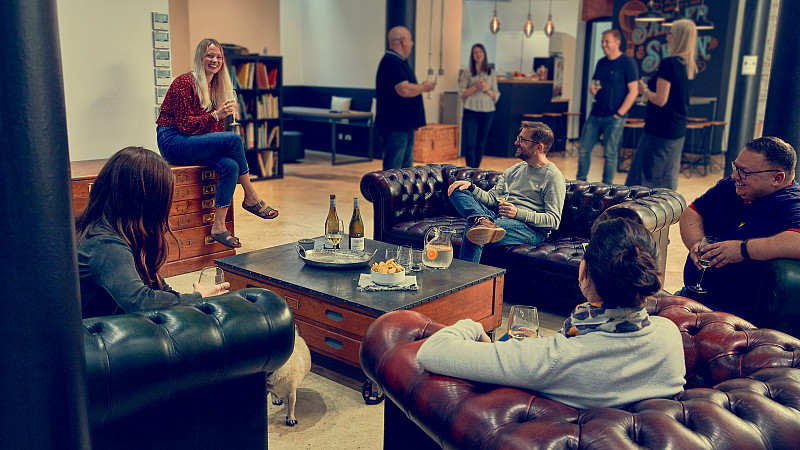 In August 2020, branding agency Shoot The Moon moved into their new workspace on Swan Street in Manchester.
The stylish new space was designed to aid creativity and collaborative working with its open plan layout. They've taken over and renovated the whole basement of the Swan Buildings right on the edge of the Northern Quarter where it meets the developing area of New Cross.
Previously, Shoot The Moon spent 14 years working from Ancoats, having originally been founded in 1997. Their new studio features an open workspace, breakout areas, a content kitchen and photography and video studios, and the central location puts the team in the middle of Manchester's creative district.
Shoot The Moon sits alongside a family of studios all around the North of England, which also includes Eat & Breathe and JGM Agency.
Karey Wardhaugh, Head of Talent, explained why the new space was so inspiring and important...
"The space in which you work is really important and can impact on a myriad of things from wellbeing to productivity. We wanted to provide the team with a relaxed environment that allows for a creative and collaborative approach, and above all things, to flourish. And we've certainly achieved that."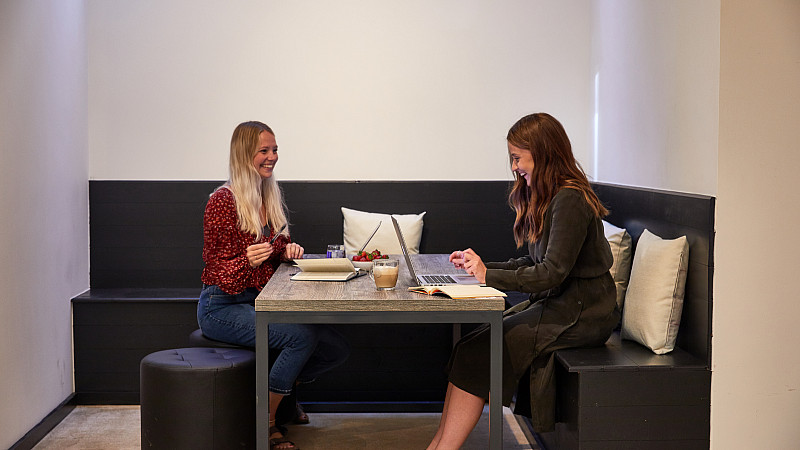 Where is it?
The Basement, Swan Buildings, 20 Swan Street, Manchester, M4 5JW
How big is it?
Shoot the Moon's Manchester studio occupies 7,500 square feet - the footprint of the Swan Building - with a £250,000 investment to transform the once-derelict basement into an agile creative space.
With designs adjusted during lockdown, it's so much more than your standard 'workspace' - a place for the team to come back together to develop ideas, share talents, and create. The new space has been designed by the team to nurture this way of working, with creative, content, digital, photography and video teams working seamlessly. With the addition of project rooms and breakout areas to work in, the team can come together to collaborate or simply choose a new spot for a change of scenery.
The space also features its own coffee shop, 'Sadler & Swain'. Taking inspiration from the history of the New Cross area of Manchester, the team have created a unique and vibrant area. As well as being a great place to grab a coffee and catch up, it doubles up as somewhere to find a quiet corner.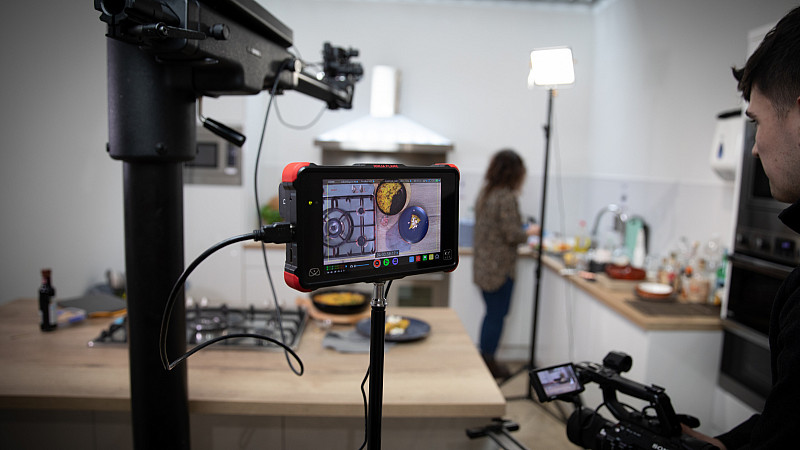 What happens there?
Specialising in the retail, food, drink and leisure sectors, the team pride themselves on producing engaging content, with the flexibility and agility required by these pacy sectors - and the new Manchester space supports this ethos.
Whether it's social content or bespoke packaging, the new space fuels creativity and enthusiasm. The open plan aspect makes working collaboratively second nature, giving the team full visibility from initial ideation, to development and execution.
When restrictions are eased, the space will come in to its own to host events, kicking off with the introduction of insight sessions, to provoke discussion and shared knowledge with our surrounding creative community.
Why is the workplace appropriate?
Remaining accessible to the team and clients is a top priority for the business. The new workspace not only allows the team to work collaboratively but also provides an inviting space to welcome clients to. It's been designed to bring their teams and brands together into a relaxed but productive workspace. It also allows clients to keep on top of the 'day-job' at one of the readily available 'hot desks' or break-out areas. This is especially useful for clients visiting the studio for photography and video shoots, as it allows them to enjoy getting involved with the team, without being absent from their own business.
Having a vibrant workspace at the heart of Manchester's Northern Quarter also helps to attract new talent to the agency. To encourage local active travel, they've installed secure cycle storage, showers, a dressing room and even dryers and straighteners, for those who need them! Close to Manchester's road, rail and air hubs, the new studio offers easy connectivity for clients too.
Who works there?
Having experienced consistent growth, the Shoot The Moon Group now has a team of 52 working across the three studios. Each team has their own unique skillset and specialism, from brand strategy, planning, lead creative, artwork, digital, to photography, video and post-production.
With plans to expand the team, move into new emerging sectors and develop new talents, the new Manchester studio is a great space to do this, alongside an agile working model.