05 January 2021
What I've Learnt: Fergus Bailie, CEO, Bailie Group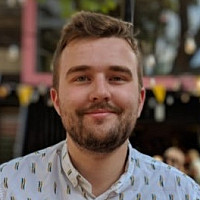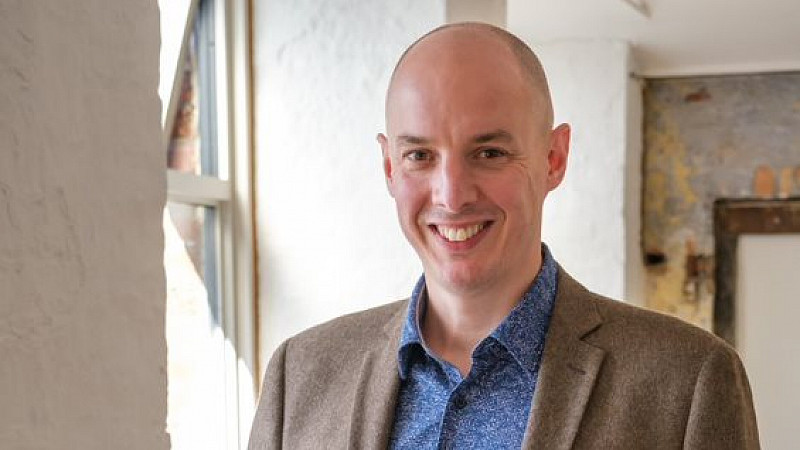 Fergus has an extensive background in commercial operations, and took up his current role as CEO of Bailie Group in 2017.
Bailie Group is a family-owned group of agencies and consultancies including CDS, communications agency Loop, and research company Simple Usability. Fergus originally joined the group when he started at CDS in 2007, having previously spent some years at PwC.
He was appointed MD of CDS in 2011 and oversaw the growth of the agency. He now works closely with the independent MDs of the group's agencies as they continue to grow and succeed. Fergus is committed to supporting entrepreneurs and startups as a Business Mentor for the Princes Trust, and sits on the regional council of the CBI for Yorkshire and the Humber.
We found out the lessons he's learnt in this time.
Which single daily habit or practice could you not do without?
Caffeine! My pride and joy purchase during lockdown was a bean-to-cup coffee machine, which is quite possibly the only reason my children survived such an extended amount of time with me! I have to draw the caffeine line at midday though, otherwise I'd be constantly wired.
What's been your luckiest break?
Saying that I would go on an impromptu pub crawl with my boss during a summer scheme in Northern Ireland. We hitch-hiked up the coast and ended up at a karaoke bar where I met my (now) wife - all the way back in 1998!
What's your best failure?
As a business, we strive to invest in people and ideas which make a positive difference, and properties that inspire. We're therefore on an active acquisition trail, but the first deal I tried to complete a few years ago didn't come off.  
With hindsight, I'd made a lot of mistakes and overlooked some glaring problems in cultural alignment that would have led to issues downstream.  In the end, our bid was not the highest and someone else completed the acquisition. I was disappointed at the time, but think I was driven by the desire to complete the deal rather than adding value.
What is the best investment you've ever made, either financial or time?
My chartered accountancy qualifications - which followed my law degree - gave me an all-round understanding of the entire mechanics of business. They also presented the opportunity to work with some fantastic, sector-wide organisations and stood me in good professional stead for my current role.
It was never a given that I would join the family firm though - I only wanted to come on-board on my terms, with my own skills, and not because I was the owner's son!
Which book would you recommend others to read and why?
'Freakonomics', by economist Steven Levitt and New York Times journalist Stephen J. Dubner. It's a brilliant book with a solid business story in there, but it very much brings to life the economics of everyday life. Both eye-opening and thought-provoking, it covers diverse topics ranging from the socioeconomic patterns of naming children, through to cheating, drug dealing and crime reduction, and talks a lot about aligning the right incentives to drive the right behaviour.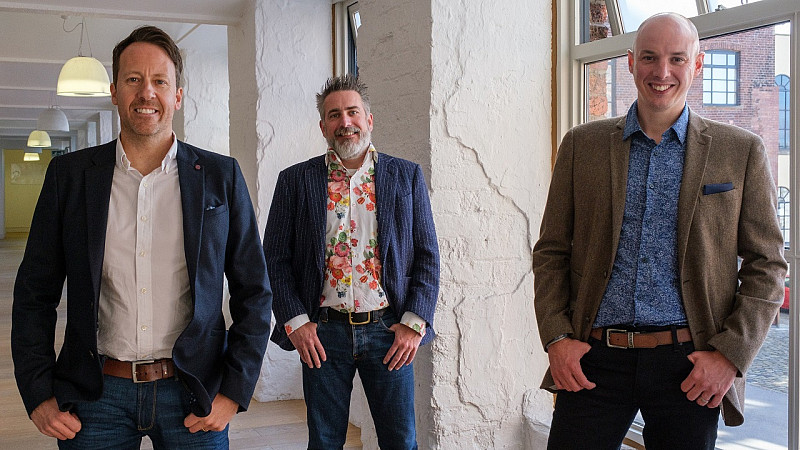 What one piece of advice would you give your 21-year-old self?
I'm a self-confessed worrier, so I'd reassure myself that nothing is ever as bad as it seems (or, often, as good as it looks!).
I'd also make sure I put £100 on Leicester winning the Premier League title in 2016!
Who or what has had the single biggest influence on your working life?
However clichéd it may sound, it has to be my dad. Seeing how passionately he led this business with an unswerving sense of commitment, hard work and purpose - whatever barriers stood in his way - has always been extremely inspiring.
He left school with no qualifications, joined a local printing company, progressed to the role of general manager, rebuilt our factory after it was bombed by the IRA, bought out the business, and the rest - as they say - is history.
He is a fantastic example of creating something from nothing.
Tell us something about you that would surprise people.
I have starred in a Bollywood movie!
I was backpacking with friends after university and we were in a pub in Mumbai. A lady came over to us and asked if we wanted to be paid extras in a movie. Needless to say, we thought it was a massive hoax, but the next day we turned up exactly when and where she told us to. A luxury coach picked us up, took us to a five-star hotel and we met the Bollywood equivalent of Steven Spielberg and Tom Cruise, who adorned billboards all over India. 
Not knowing anything about these two film greats, we weren't at all star-struck, but we should have been! You may therefore spot me in the background of a London finance office scene, one day.
How will the COVID crisis change work for the better?
It's an obvious answer but it will promote much-needed employment flexibility, in terms of both when, where, and how individuals work. I think COVID has opened both employers' and employees' eyes to what the world of work could - or should - be like. I think it has also encouraged everyone - on a professional and personal level - to communicate more, which can only be a good thing.
What does success look like to you?
Making a difference. It's the deep-rooted purpose of our entire organisation. I want to look back at the work we've done and the careers we've had, knowing that we've left footprints in the sand for our employees, community and the nation.