25 January 2021
A Week in My Life: Helen Weatherhead, Producer, Audio Always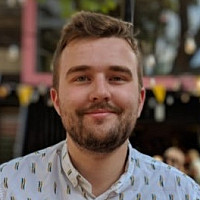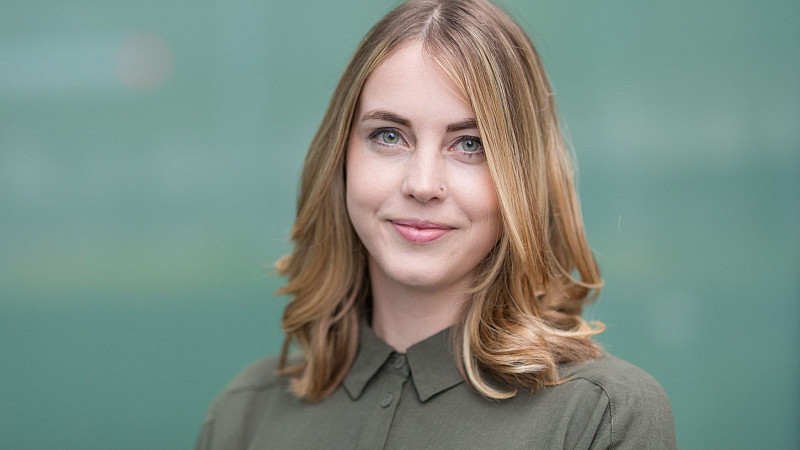 Producer Helen Weatherhead of Audio Always launched Sunday's very first episode of presenter and physician Dr Rangan Chatterjee's new BBC radio show.
MediaCity-based creative audio company Audio Always produce content for the UK's biggest broadcasters and platforms, and deliver campaigns for many agencies and brands. 
Last night (January 24th), they launched a brand new health and wellbeing programme with Dr Rangan Chatterjee on BBC Radio 2, which was broadcast at 10pm and featured special guest Katie Piper. As Producer of the new show, Helen's week was a busy one, getting everything ready for the first broadcast.
Here, she tells us how last week went... 
Monday 
It's not often you start the week knowing you're launching a brand new national radio show! My week started by meeting with Rangan to talk through the final plans. The Audio Always team are all working remotely, and we are limiting our time in BBC buildings for broadcast-critical tasks only, so this is one of many virtual conversations in my diary. 
Today, I'm busy finalising guest bookings for the first few shows and keeping the BBC Radio 2 press team up-to-date with our plans. For our first show, we've secured Katie Piper who'll be talking about staying motivated during lockdown. I'm also looking ahead to our second show, which will be on-air as part of BBC Radio 2 Celebrates Musicals, so preparing an interview with the West End star Maria Friedman who will talk about life as a performer while managing anxiety. 
Rangan's appearing on The One Show tonight to chat all about the new show, so I had another quick chat with him before he went live to make sure he's all set. It's exciting to hear that people are looking forward to the show and knowing how important it feels in current times. 
Oh, and we're currently deep in a WhatsApp chat conversation about what tune we should open our first show with. No pressure... 
Tuesday 
Today we got to hear the first audio trails for Rangan's show and it's all starting to feel very real! These will be promoting the show on BBC Radio 2 for the next few weeks, and it's really great to hear his amazing voice on-air. 
I've also been making sure that all the technical elements are ready to go, including the all-important email address for listeners to get in touch. There's a feature in the show I'm really looking forward to called the Positivity Playlist, and I want to make sure that it's easy for the audience to get in touch with the three songs that make them feel great. It's always so interesting to hear people's lives through music.
Then it's on to the final preparation for our interviews, including getting everything ready for another special guest for the first show. We're chatting with an 81-year-old man who wants to start a new job as a care home DJ! If there's one person who can motivate you to try something new during these strange times, it's got to be him!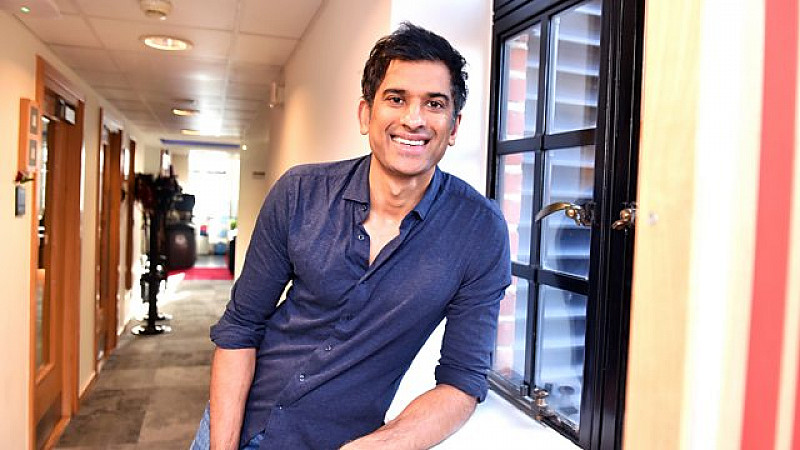 Wednesday 
Today starts with prepping Rangan's scripts for Sunday's show. I need to work out the best spots to place our celebrity interviews and features and there's a lot to squeeze in! Balancing brilliant music with health and wellbeing conversations is a really important task. 
On the subject of music, Jo Whiley has just confirmed that she'll pick our Positivity Playlist for the first show and has just messaged me with her selected tracks. I can totally hear how each of these would lift anyone's spirits, and I can't wait to hear her reasons for choosing each one. 
I'm ending today with another virtual meeting, this time with BBC Radio 2's Station Sound team. We're talking through the show so they can make sure we've got all our jingles and idents ready for the show. 
Thursday 
Thursday is studio day and we start the day recording content for the show. It feels great to be back at MediaCityUK and getting Rangan comfortable in front of the BBC Radio 2 mic. Because we're limiting our time in the studio to keep everyone safe, it's a focused session to make sure all our broadcast critical tasks are done as quickly as possible. 
We also record our first interview with presenter and author Katie Piper, and it's incredibly inspiring. She tells Rangan about how her acceptance of being severely injured by an acid attack has helped her to move forward and stay positive during difficult times, and about how she has been staying motivated during January and lockdown. 
I think her story is one that we can all learn from and I'm really looking forward to hearing what BBC Radio 2's listeners think about it. 
Friday 
It's an early start for Rangan today as he's live on The Zoe Ball Breakfast Show to talk about the new show. It's a great chat, and it's great to hear the Radio 2 family so excited about the new show. 
For me, today is all about the final stages and making sure everything's ready for Sunday's broadcast. I'm editing audio, planning social media assets for guests to share on social media, and talking to the BBC Radio 2 press team about clips we can send out to journalists. It's a busy day and it's always the point when everything feels like it really comes together. 
I've also been speaking with the BBC Sounds and visualisation teams about the bonus content we will be releasing each week. They're setting up a special Out Of Hours feed which will be the home for more raw and in-depth versions of Rangan's conversations. If, like me, you get sucked into interviews and wish you could hear a bit more of each conversation, this will be perfect for you! 
Then, just like that, Friday is over and there's not much more to do before the show on Sunday. It's on-air 10pm until midnight, and then available to listen on BBC Sounds. Oh, and the first track we chose was One by U2. As well as being a doctor, Rangan plays in a band and this is one of his favourites to perform live. 
Next week, we do it all again and I can't wait!