25 August 2020
My Startup: Glow, Leeds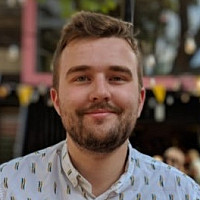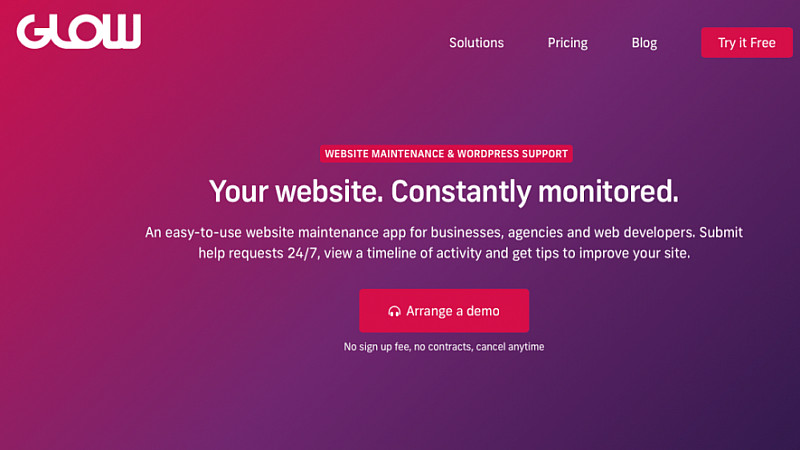 Glow is a WordPress site maintenance app launched a few months ago to help businesses and agencies keep their websites growing and adapting with them.
The team has created a platform that provides responsive support for users to submit help requests at any time and get a quick resolution. They pride themselves on always being easy to use and finding a solution to every issue within 24 hours.
Founder: Phil Storey
Founded: May 2020
Website: getglow.io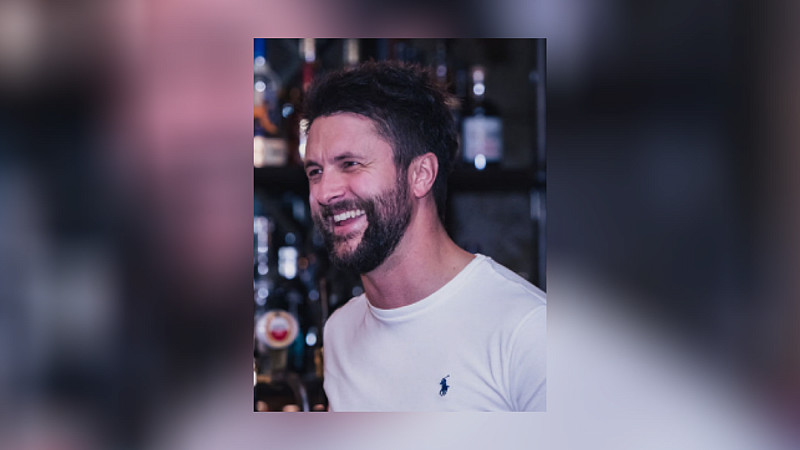 Phil told us more about his startup and how he sees its future.
What does your startup do?
In short, we were born to highlight the importance of website maintenance and power digital growth through pioneering technology. 
In May 2020, we launched a new to market, multi-functional website maintenance app, Glow, designed to streamline the processes involved with website maintenance and transform perceptions of how important it is to keep websites up to date, efficient and secure.
This has enabled us to add value to marketing agencies, web developers, and SMEs in need of website support by offering a full suite of website maintenance tools including backup functionality, uptime monitoring, high-level security, quick, hassle-free updates to the WordPress core, themes and plugins, as well as custom development work.
We are proud to say that Glow is one of only a handful of website maintenance apps available globally and the first of its kind in the UK to offer a built-in support ticket system, mini-CRM functionality and a profit tracker for agencies.
I strongly believe the fact it delivers multiple services to our three core markets has been the biggest driving force behind sign-ups.
When and why did you found the company?
Glow was founded in May 2020. After a tough exit from a business partnership last year, I wanted to create something new and exciting to bring to the thriving digital economy that would also open up opportunities for others in the creative industry.
In my time in business, I've owned and operated a web development company and jointly owned a marketing agency. I know that there are tonnes of web developers and marketing agencies out there, so I was keen to do something a little bit different, whilst staying in the industry I love.
Having worked closely with marketing agencies and SMEs since my mid-20s, I know that website maintenance is something that, from an agency's perspective, is often lacking in process and profitability and from an SME's perspective, misunderstood in terms of importance. So for me, Glow was the perfect solution to bring to market to solve these issues.
Who are your customers?
We have three core markets: marketing agencies, website developers and SMEs in need of website support.
As Glow can be white-labelled, it is an attractive tool for marketing agencies that want to add value to their own clients. Via the reseller service, they can opt to brand the app as their own and offer the service to clients whilst we take care of the website maintenance in the background. Not only does this provide an additional revenue stream for them, it also frees up their time and allows them to focus on other tasks within the business.
Web developers use Glow to maintain multiple websites, and they too can opt for their own branded version of it if required. The beauty of Glow is that alongside a comprehensive suite of website maintenance tools, it also includes an intuitive support ticket system and mini-CRM functionality to efficiently manage the maintenance of a company's website. So, web developers can reduce their dependency on other platforms and offer all services via our app.
The service we provide to SMEs with their own business website is a little different. We're in charge of the maintenance of their website, and the app allows us to be completely transparent with the work we are doing, thus proving the value. They also benefit from being able to use the support ticket system to ask for help, request custom changes as and when needed and receive helpful tips and advice to improve their website via the 'Bright Ideas' section.
Have you raised any funding so far?
We've completely self-funded the entire development and launch of Glow. During the research and development phase, we did explore a number of funding options. In the end, we decided that funding was an option to explore once we had brought Glow to market. The digital scene is rapidly evolving, and we want to grow alongside the creatives we will be supporting. Funding in the future could be something we look at to enable us to expand globally.
What's your revenue model?
Monthly subscription. There are no setup fees, no contracts or tie-ins and clients can cancel their subscription with 30 days' written notice.
Resellers benefit from a 25% discount on the monthly fees, which gives them their profit and this discount increases the more clients they add, making it more profitable over time.
Web developers pay a monthly fee to license Glow, based on the number of clients they have.
What have you achieved so far?
I'm passionate about helping our industry continue to thrive and am investing in the future of the economy. Our reseller model is having a direct impact on the local economy because both Glow and our resellers make profit from it, and it also provides an opportunity for agencies to enhance their offering and expand their services. We're working hard to make sure this continues so that we can eventually increase our global footprint, making a difference to creatives across the world.
What are your hopes and ambitions for the future?
We want to become the go-to provider for website maintenance globally. 
However, our model was built on more than that. Over time, we want to change how important businesses perceive website maintenance to be and help them to acknowledge the power that websites have to help their businesses thrive.
It's bizarre, however websites still seem so low on the ladder of importance for small businesses, with many treating them a bit like a business card. They know they need one, so they get one built, however they then do nothing with it. They don't market it and they don't keep it secure and updated with new content.
Through Glow, I want to change that. I want businesses to put their website much higher on their priority list and recognise the amazing things it can do for them.