22 August 2019
Where We Work: Platform, Leeds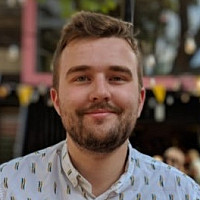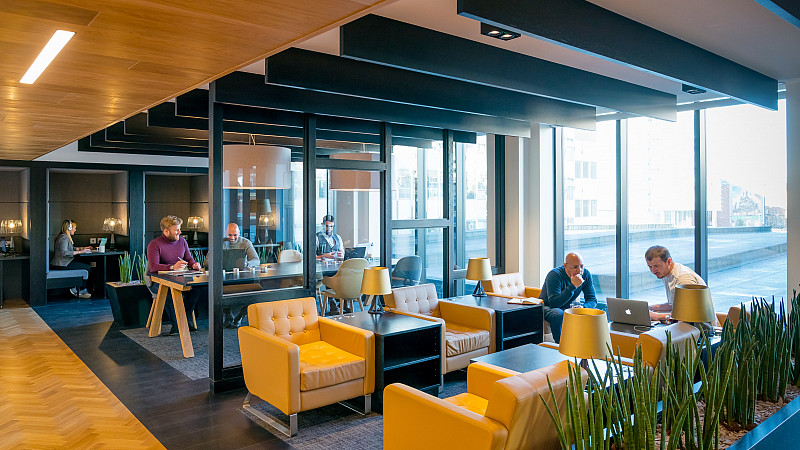 As the home of tech in Leeds, Platform - part of Bruntwood SciTech - is focused on bringing together like-minded tech businesses to create a hive of innovation. 
The landmark building located right next to Leeds station has been renovated to the highest standards, and offers coworking desks as well as blank canvas office floors. Built in 1962, the building was originally British Railways House, designed by John Poulson.
We spoke to Amy De-Balsi, Head of Innovation and Partnerships at Bruntwood SciTech, to find out more about the space.
"Platform has been purposely created to bring the city's leading technology businesses together. It is part of Leeds' rich tech ecosystem that has come together over the last five years. The collaborations happening within Platform and the wider city are driving economic growth in the city."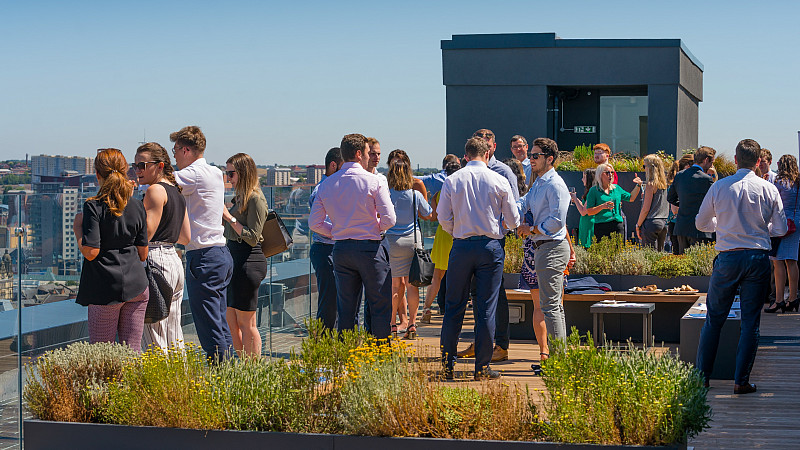 Where is it?
New Station Street, Leeds, West Yorkshire, LS1 4JB
How big is it?
At 120,000 square feet over 13 storeys, Platform offers space for tech and digital businesses of all sizes. The tech hub on the first three floors has a mixture of co-working desks, serviced offices and meeting rooms, while the rest of the building is made up of full floors of offices. 
Platform's tech hub, which celebrated its first anniversary earlier this year, houses more than 80 companies. Alongside great workspace, companies can also benefit from support in accessing finance, new markets and talent to help drive their growth.
The building's social spaces have been created to fuel collaboration, with a lounge and meeting rooms on the mezzanine level offering the perfect opportunity to build connections, while a rooftop terrace provides a unique event space to encourage a community atmosphere.
What happens there?
Platform hosts regular meet-ups for the tech community, as well as offering a range of business support and social events to facilitate networking and collaboration.  
There's also a wellbeing programme including mindfulness sessions, running clubs and yoga classes to enrich body and mind. 
Who works there? 
Alongside tech companies, such as Other Things Agency, Joi Polloi and New Redo, Platform is also home to the Yorkshire arms of Tech Nation and Creative England, which are working with the tech companies.
Think your workspace is wonderful?
Workplaces across the North are changing. For many, the physical changes are to encourage a cultural change, with more pressure being put on businesses to consider the wellbeing of employees. Whether your office has recently been refurbished, it's beautifully designed, or it's just vastly different from a typical office, we want to hear from you. Our Where We Work feature is a visual piece so any submissions will need to include HD photos. To find out more, please email Josh.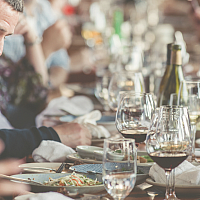 Celebrate with influential figures at our Tech Dinner
The event will bring together tech professionals for an evening of celebration and networking.