30 August 2019
So you think you want to be a PR?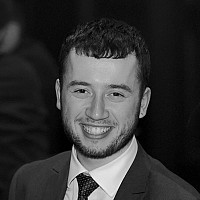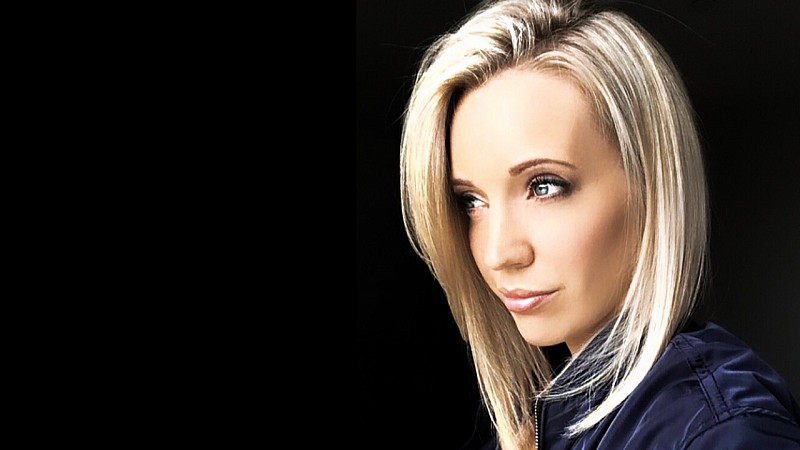 Nina Sawetz has years of experience working in PR and set up her own company, Future, to do things her way. Here, she shares some valuable insight into the world of PR and some useful advice for those looking to break into the industry...
So you think you want to be a PR?
There are plenty of misconceptions about my industry, because, let's face it, Ab Fab did us no favours. So, before we get into anything, let me clarify what I don't do:
I don't hand out leaflets in train stations. 
I don't stand in supermarkets tempting you to try a new Dorito. 
I don't collect money for charity in the street.
I'm not a nightclub promo girl offering 3 shots for €1 (that was years ago). 
I don't do prosecco lunches with the girls.
I definitely don't watch Real Housewives. 
I don't get drunk with the media, much. 
In fact, despite its somewhat negative perception, PR is a very important and respected player in the business world. With starting salaries of £18k, and the top earners making over £150k+per year, it can be rewarding, challenging and take you places other careers never would. 
So, what do we do?
We work with CEOs to make sure they don't 'do a Ratner'. 
We media train executives and politicians to show them how to stand and what to say (notice they all do the same hand gestures?)
We come up with ideas for newspaper and magazine articles for your morning commute.
We talk (a lot) with journalists so they write about our client's good news.
We talk (a lot) with journalists so they don't write about our client's bad news.
We arrange media interviews for celebrities. We are celebrity doormen, so to speak. 
We are obsessed with news. We know what's breaking instantly and how it affects our clients. If you hear the Sky News Breaking alert on anyone's phone, there's a high percentage they're in PR. 
We make your business memorable. So next time your customer is in a shop, browsing the internet or looking for a new bank, they choose you. 
So how do you become a PR? 
The good news is, in my opinion, you don't need a degree. And if you already have a degree, it doesn't need to be relevant. 
I studied Fashion Retailing at the University of Manchester but dropped the fashion modules quickly when I bought a mirror. 
Instead, I focused on business marketing, and in my final year, turned down an (apparently 
very coveted) placement with leading British fashion designer, Anya Hindmarch, to queue behind Barbara Windsor and Phil Mitchell in the BBC canteen as a press intern at EastEnders (take a second to imagine my fashion lecturer at this point). 
I then moved around internships – which were all unpaid at the time, to get as much experience as I could, moving from production, to agencies to publishers. 
If you want to be in PR, experience is key. Whether you shadow someone for a day (just send a LinkedIn request and ask – what's the worst that can happen?), or you spend a full week at agency, it's crucial to understand which side of this industry you like most. If it's the writing you enjoy, you might find you're better suited to a job in journalism. Alternatively, if you have mad ideas, then PR or advertising would be right. 
At 24, I was lucky enough to get a position at a leading London agency, working with clients including Activision (Call of Duty), Aero, Doritos and WWE (where I was warned never to look Vince McMahon in the eye, for all hell will break loose). 
Another couple of agencies, and six years later, and I had a pretty cushty position as an Associate Director at an agency in Oxford. But at 30, I found myself sitting in a Greek hot tub wondering how I could work from said hot tub. 
And so, with just a laptop, and all the learnings I'd gathered, in 2017, Future was created - a remote PR agency which focuses on corporates and publicity for CEOs.
To date, I have worked for many of the UK's leading business minds, launched award winning campaigns and set up PR stunts that I will never forget (massive tip - don't take journalists on a private jet if you yourself are scared of flying). 
But with the ups come the downs, and despite the Week In My Life on Prolific North portraying my career as somewhat relaxed, it can get stressful. 
One day you will be ecstatic that your idea is on the Mail Online, and the next, you will be dealing with constant journalist calls as one of your clients hits a crisis.
So, if you don't like feeling like your world could crumble at any second, then it's not the career for you. As Uncle Ben (Spiderman, not rice) once said, "with great power comes great responsibility", and as a PR, a company has put their reputation in your hands. Now multiply that by about eight companies, all at once.
But as stressful as it can be, it's also fantastically unpredictable.
If you have a creative brain, like me, there are very, very few careers that allow you to express your creativity in so many ways. Just last week, I wrote some relationship advice (!) for the Metro, spoke to the Sunday Times about co-working, and was at BBC News for a client broadcast interview. 
PR is a changeable, wild beast, but with a curious, creative mind, that's not afraid to get stuck in, it can be one of the most exciting careers you could think of.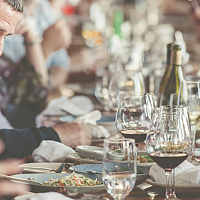 Prolific North's next industry dinner
Back by popular demand, this is Prolific North's next industry dinner that will bring together figures from the North's PR scene for an evening of food, drink and networking on the 30th October.