28 January 2019
A Week in My Life, Nina Sawetz, Founder and MD of Future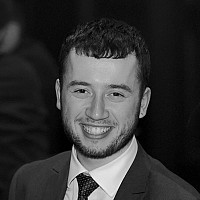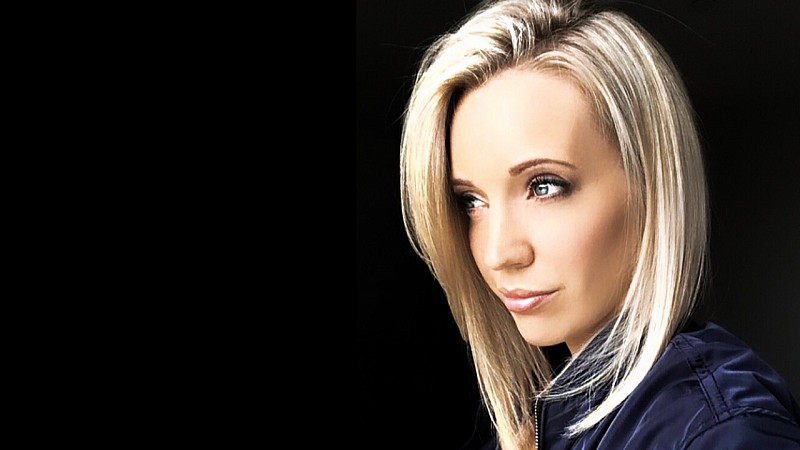 Nina Sawetz, Founder and Managing Director of Future PR Agency, takes us through a week in her working life. 
To suggest another senior media or creative figure for A Week In My Life, please email josh@prolificnorth.co.uk.
Monday 21 January
Woke up at 8am and wondered what day it was. Apparently, everyone hates Mondays. I don't really get it, but it's probably because the traditional 'weekday' doesn't actually exist with me.
Future is remote, which means I work where I want, when I want. My clients don't care if I'm in a rented office looking at a neon 'Haçienda' sign, or whether I'm on a sun lounger in the UAE, as long as I'm available for them. Makes sense, doesn't it?
After reading the news on my phone, I get up and head to Pot Kettle Black in Spinningfields at about 11am. 
PKB is my go-to when it comes to finding somewhere comfortable, warm and good to work from. Manchester seems to have a thousand coffee shops, but they are all decked out like Victorian school rooms, when all I really want is Central Perk. 
I stay here until 6pm, finding out what my journalist contacts on the national city desks are working on. Forbes ask for some help with a finance piece, so I draft some copy, and then tweet out some client coverage. I consider whether I should ask someone to take a photo of me working so I can put it on Instagram with a motivational quote (#hustle), but then I remember I'm not an idiot.
I go to combat class at 7pm every Monday, which is taught by one of closest friends, Dave. It's a good session and he congratulates me on my first ever tricep dip - we both agree it's a miracle. I go to Nando's with him after class (lemon and herb, don't judge) and then head home around 9.30pm.
Tuesday 22 January
I have a client on BBC News tomorrow and several new business meetings in London, so I catch the 10:15 train down to Euston.
After leaving my suitcase at my hotel, I head over to Tower Bridge at 2pm to meet a new business prospect that is about to launch in Manchester and then walk over to the Century Club in Soho to meet Keith from The Street Soccer Foundation at 4.30pm.
Every year, I choose a charity to provide pro-bono PR support to. We've been proud to support domestic violence charities since 2017, but I thought it was time I did something with my love of football given my boys at Arsenal are in a constant state of let down. The charity provides 10-week development programmes for vulnerable and homeless young people and after chatting everything through, I'm proud to work with them as our selected charity for 2019. 
After Keith heads home, I meet the editor of PR Week for dinner. Strangely we don't talk about the industry and spend most of the evening discussing whether Denzel Washington is the best actor of all time (he is). I then head back to Goodge Street and watch Silent Witness. My inner nerd is in heaven.
Wednesday 23 January
Davos - the five letter word that sends shivers through me. At 6am, the BBC call to say they've had to push this morning's interview back as they need to go live to Switzerland. We now have a morning free so I WhatsApp my contacts at The Times and Telegraph to see if they fancy breakfast with my client. They can't do today (Davos…!) so we arrange to meet in Feb when things have calmed down.
At 10am, I head back to the Century Club to meet another CEO who needs reputation management and to raise his profile ahead of a new company launch. We chat through options, and what he needs. He leaves and the man opposite me asks if I want to share his water. You're alright mate. 
All my new business meetings so far have said they spotted me talking about PR on Twitter. Privately gutted they didn't acknowledge my immense use of gifs regarding Giovanni in Strictly, but it's good nonetheless. 
I go to Farringdon to meet another client at 4.30pm before walking back to Euston to get the 7pm train home. 
Anyone who knows this train knows it's the rail equivalent of Ninja Warrior. I mark my position waiting for the platform announcement and then all hell breaks loose. I duck in, out, over, under and then gamble and sit in a reserved seat. It's a risk, I know that. The guy next to me does the same but it doesn't pay off - he's hauled off by a suit. I avoid eye contact until we start moving. The risk has paid off. What a gamble. Vegas would be proud.
Train gets in at 10pm (delays, obviously, this is the North). I'm shattered and get in bed. 
Thursday 24 January
Wake up at 8am, even though I'm working from home today. I know - crazy.
I've had insomnia for a while and the doctor recommended I get up at the same time every day to see if it helps. It's working but I'm desperate for a lie in to be honest.
Anyway, I'm up and go and plant myself on the sofa. I watch the papers review on Sky News, make my breakfast and open my laptop, before taking part in a quick podcast interview. Then I disappear into an endless cycle of tea, emails and Netflix.
It's 4pm when a friend texts to ask what I've been up today. I proudly announce I've devoured The Godfather I, II and III (controversial opinion - III is the best), while writing a byline for a client, and setting up an interview with The Guardian.
At 6pm, I haul myself from the sofa, and head out to meet friends for drinks on Deansgate. My immersion into the Corleone family means I greet everyone with two kisses, which is met with the response "you know you're in Manchester right?"
Head home at 10pm and catch up with Would I Lie to You because, let's be honest, Mack, Brydon and Mitchell are the best things on TV.
Friday 25th January
Wake up and ask Alexa for the Daily Briefing to catch up on business news, and then she helpfully reminds me it's Burns Night. This is excellent as I don't need to spend an hour deciding what to wear now. I put on my tartan dress and then walk up to Albert's Schloss for a 10.30 meeting with a VC.
On my walk, a man stops me and tells me I look like I'm going to school. I cross the road, as preceding this he said he 'really' liked my dress. Friday just got weird. 
After the VC meeting, I work from Albert's until 1pm and then walk over to meet Dave at El Gato Negro (the best restaurant in Manchester, not #spon). We order what appears to be the whole of Spain, until Sky News calls me half way through the chorizo, which means I haul my laptop out of my bag to email them back. 
After going to the gym at 5pm, I head home to watch Arsenal v United. I do not wish to comment further on this matter.
Saturday
I walk over to Victoria station for the 10:00 train. My Dad is coming up to visit from Stevenage. He's never been on a train. Which means I have to go over to Leeds to 'collect' him in case he ends up in Llandudno. My sister in law dropped him at the start. It's like FedEx for parents.
The train is rank. But last week I had to take my mum to see United at Old Trafford, so anything is better than subjecting myself to that (Do not worry boys, I wore my Arsenal shirt underneath my jacket).
We get back to Manchester and I thought it would be a great idea to take my dad to an escape room. Ever taken a 66-year-old to an escape room? Me neither. But we enter 'The Wild West', and frankly, it's a mess. 
We go to the cinema, and I get a chance to sit in silence and recover from the ordeal of seeing my Dad dressed as Indiana Jones and swinging a lasso. 
Sunday 
We head over to Albert's Schloss at 12 for the Sunday roast and then to John Rylands to look around (a more age-appropriate activity) before heading back to Leeds so I can deposit him back down South.
Once that's done, I grab a Sunday Times and make my way to PKB again.
After a couple of hours reading the paper, drafting proposals and sorting emails, I head over to the gym. I usually go swimming on Sundays but it seems to be the done thing up here for randoms to talk to each other in the hot tub. Trying to hear someone over a million bubbles is the absolute opposite of relaxation, but at least it's not like my trip to Finland last year when I got stuck in a naked sauna. 
Finish up in the gym and walk home to catch SAS: Who Dares Wins. Saw Ant Middleton on his speaker tour last year and can honestly say I think he might be God. 
Bed at 11pm, as per doctor's orders. Sunday night dread? What do you think…