06 August 2019
My Startup: Leaf Grow, Newcastle-Upon-Tyne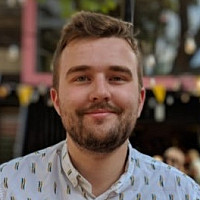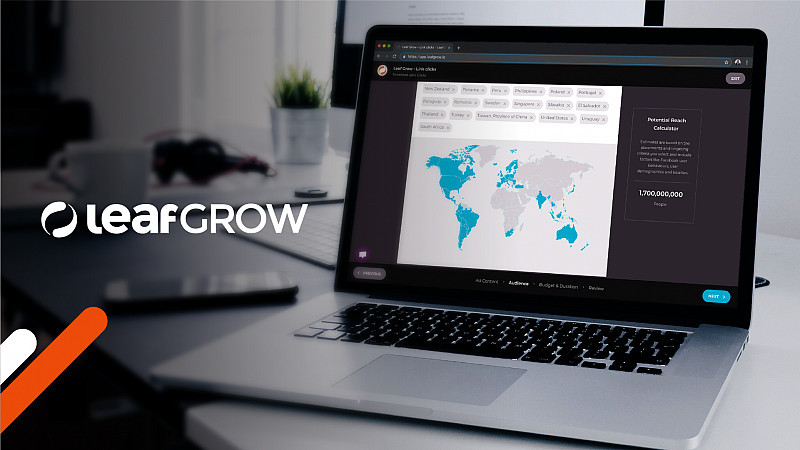 Leaf Grow was formerly known as Leaf.fm, a music-focused social platform. It changed identities in 2018 to create Leaf Grow, a forward-thinking marketing platform making a difference to businesses of all sizes.
The Newcastle-headquartered startup also has offices in London, Lisbon and Costa Rica, and works with a range of international clients. Leaf Grow was first launched on November 1st, 2018, and has replaced the previous business in its entirety.
The Leaf Grow platform offers automated campaign creation, full optimisation, and a responsive insights dashboard so users can get full analysis. It promises to help "scale and improve your marketing experiments to reach the right audience."
Founded: 2014 (Leaf.fm), 2018 (pivot to Leaf Grow, now the sole focus)
Founders: Gilbert Corrales, Helga Alvarez, Daniel Salas and Melvin Salas, with Wesley Hartley "as our fifth Beatle".  
Website: leafgrow.io
We spoke to Gilbert to learn all about Leaf Grow.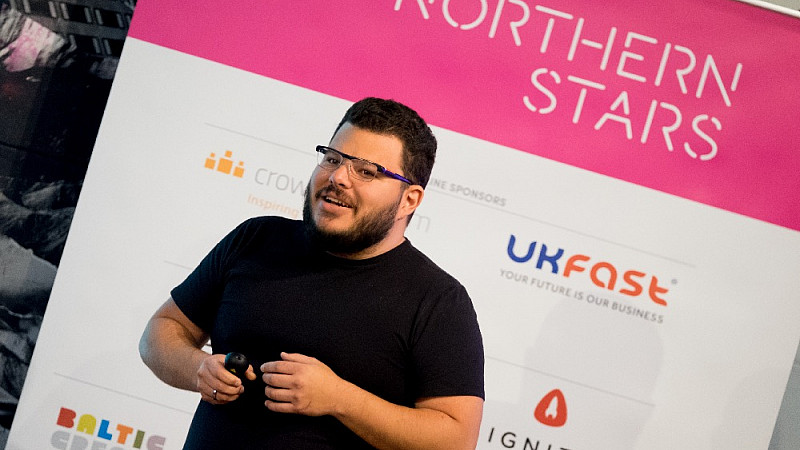 Why did you start Leaf Grow?
In 2014 we joined the Ignite Accelerator with an idea - to empower musicians around the world to engage, grow and monetize their fanbases at internet scale. We built a consumer app for music fans that put artists at the center (instead of playlists, as other streaming apps did, and continue to do today).
Once we had the app built, we faced the problem every single person with something to offer has: how to reach the right people at the right time with the offer at hand, cost-effectively. We had no marketing experience, despite our experience building products for millions of people; so we did what any other dev-led team would do, or at least that's what we thought - we approached marketing as an engineering problem, iterating rapidly between audiences, messages and creatives to find the right combination to deliver on our objectives.
What we built at that time became the foundation to Leaf Grow, our very own growth engine; that later, we've found, served to solve the very same problems we faced for anyone with something to sell or an audience to reach.
Tell us more about the tech behind the product.
Leaf Grow is a simple, powerful automation and insights platform for your paid-social campaigns (think Facebook, Instagram, Messenger).
Differently to other tools or services, our mission is to empower business big and small to deliver on their growth objectives by smartly structuring their social marketing campaigns for conversion and give them just the right data for them to make decisions.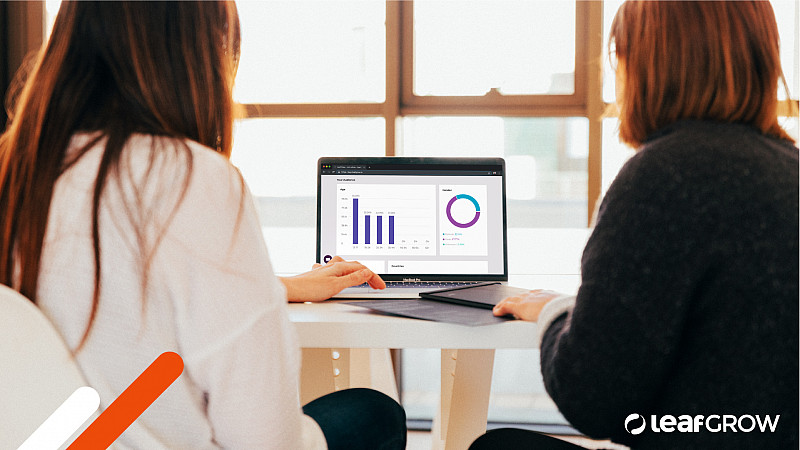 We do it by removing the complexity of launching campaigns, and automating the heavy lifting, based on always-learning recipes that are set up to give your campaigns the best chances for success, regardless of your experience in digital marketing.
Our team works closely with Facebook to make sure that our algorithms make the most of the ever-changing landscape that is social media marketing, while always keeping our customer objectives in the target.
Where are you at right now?
Our platform is in constant evolution - every week we are releasing new features, enhancements and bug fixes. One of the key features our service provides is real-time support from our very own Leaf Gurus, who are certified Facebook Marketing Consultants, available to guide and answer our customers questions 24/7 though the chat in the app. Through this feature, we learn our customers' needs and make sure to constantly tune our roadmap based on that. 
Our customers range from major music labels like Universal Music, to some of the world's biggest independent labels and distributors; we also include a rapidly growing sector of eCommerce and retail brands such as the high street titans of FootAsylum and Pizza Express.
What are your aims for the next year?
We see a lot of opportunity in eCommerce and retail - the type of results our customers in the sector are getting through our platform and services justify the attention and focus we're starting to place in it, something we're looking to accelerate through partnerships with clients like FootAsylum as well as strategic integrations with the likes of Peak.ai and Visualsoft, a commerce platform with hundreds of stores whose presence in the Toon makes them an ideal partner.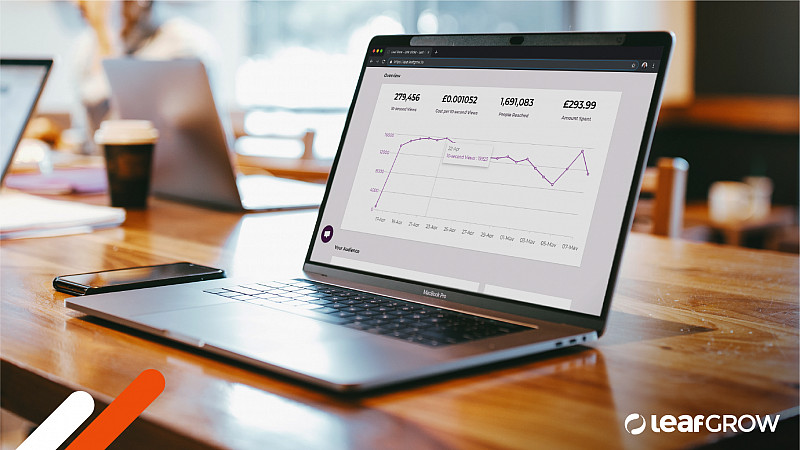 What's been the hardest thing about getting Leaf Grow off the ground?
Making people trust our method. You don't know what you don't know - sometimes our method can be different at first to many, and it's not until the results start coming that people start to get settled and believe in the approach.
We have found that it's those that have an itch for better results and a growth mindset that unlock the results fastest; sceptics take a little while longer, but they always get to the same realization - growth is a numbers game, and you need the right tools and partners to unlock it.
Why should more people be using Leaf Grow?
Because it delivers on your objectives.
How much will it cost users - and why is it worth the investment?
Access to our platform costs $99 a month regardless of your ad spend; $599 a month if you want a personal marketing strategist to meet with you on a weekly basis to advise you on the right strategy; and $900 or more for those that don't have the time or resources and need a helping hand in managing the overall strategy and delivery of their campaigns.
Whether you have experience in digital marketing or not, we've made sure to offer the right plan to fit your needs and budget. Our success is that of our clients, and we make sure that with every client we onboard our services pay back with interest on their investment - something we've found not that many services or agencies are prepared to promise.
So there is not much to lose, but lots to gain!