17 July 2019
What I've Learnt: Ciara Keeling, CEO at Bruntwood Works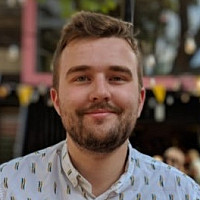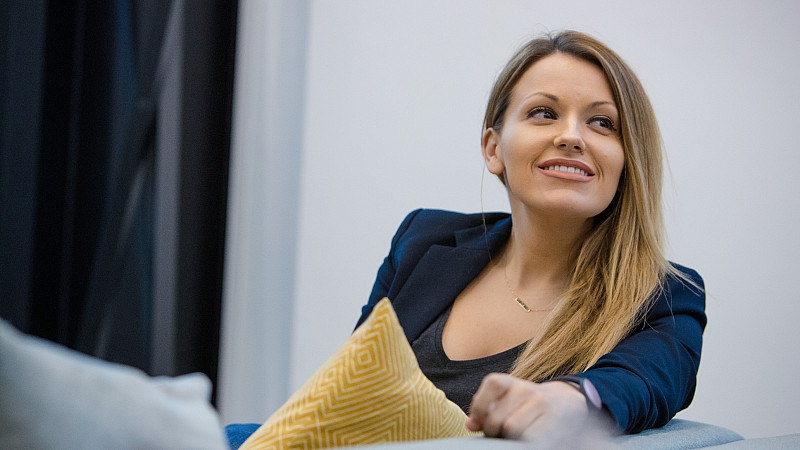 Ciara - who has worked at Bruntwood for over 13 years - directs a major office portfolio across the Midlands and the North.
Having worked as Bruntwood's Director of Asset Management and Head of Retention, she was named CEO in July 2018, and oversees the growth of Bruntwood's varied and vibrant workspace division.
Bruntwood sits as one of the North's most visible and successful property firms, with a slate of locations housing international names like Social Chain (127 Portland Street), Peak (Neo), and even Affleck's Palace.
We sat down with Ciara to learn what she has to share.
Which single daily habit or practice could you not do without?
I complete a gratitude journal at the end of every day, which is one of the best things I started doing. I have to write down three small things that I'm grateful for that day, which allows me to find the positives in every day, rather than focusing on anything that may not have gone to plan.
This prevents the mind from only focusing on the negatives.
What's been your luckiest break?
Before joining Bruntwood, I studied at university in Liverpool. At the time, I was looking for a graduate role and wanted to stay there, so I applied for a number of graduate roles in the city. I was offered three roles and, while Bruntwood had an office in Liverpool, the role was to be Manchester-based. 
So I had a big decision to make - given that Liverpool had been my home for the last few years since moving there for university.
Something felt right about the company, and it was such a natural fit, so I took the job and moved to Manchester, which was a big step for me at the time. I have loved every minute of it here since, and recognise that if I hadn't have made the move, I wouldn't be in my current role - which is my absolute passion, working with an amazing team of people every day.
The beauty is, I get to work in a number of amazing cities, including Liverpool, Leeds and Birmingham, as well as Manchester. 
What's your best failure?
I don't like to fail, so for a long time I used to be more risk-averse than perhaps I should have been when I was younger, as I didn't want to get things wrong.
However, through my evolving work role over the years, I've continually had to push myself out of my comfort zone over and over again. I have now realised that only when you are out of your comfort zone are you growing - my biggest failure is not being brave enough to try more things when I was younger and being too safe in my earlier years. 
What is the best investment you've ever made, either financial or time?
After being at Bruntwood for five years, I decided that I wanted to travel. I had been at school for 18 years, straight to university for a further three, and then started my chartership in surveying for a further two years by 23, not really seeing much of the world other than holidays here and there, so I took a sabbatical and travelled to the Middle East (Saudi Arabia and Dubai), Australia and Thailand.
I also had four amazing weeks in my hometown of Enniskillen (West Coast of Ireland) - something I'd not been able to do since I had left for university. Given that both my parents have since passed away, I look back at this time as the best investment I have ever made. 
How would you describe your work/life balance?
That's a hard question as I don't really differentiate - my work is part of my life and I love it. I have such a passion for the company, my team and I love what I do, so it's not something that I ever really thought that much about. 
Which book would you recommend others to read and why?
Dale Carnegie, 'How to Stop Worrying and Start Living'. The worries of life are something that everyone faces on a routine basis.
The book uses lots of examples and material from the lives of people who have attained peace as well as happiness, even through the most distressing situations. What I liked about this book is its straightforward approach, which allows everyone to relate.
People should never count their issues and should instead focus on their blessings. 
What one piece of advice would you give your 21-year-old self?
If you are your authentic self, you have no competition.
Who or what has had the single biggest influence on your working life?
Undoubtedly my mum. She was a strong and inspirational woman - a true matriarch that led our house.
She instilled a belief and confidence in us that anything is achievable as long as you set your mind to it and work hard. With that mindset and work ethic, she gave me the confidence to not really feel held back and work hard to achieve my goals, despite hitting a number of curve balls and difficult situations along the way. 
Tell us something about you that would surprise people.
I come from a family of nine with eight siblings. My mum and dad were married for 54 years and both only children - having so many siblings used to be something I felt uncomfortable about when I was younger as it was unusual.
As I have gotten older, though, I have realised it is one of the biggest blessings that I have eight older sisters and brothers, all inspirational in their own ways, with varied careers and lives to look up to and advise me. My older brother, for instance, is in commercial property and it was his passion for property that led me down the same route. 
What does success look like to you?
It's a myriad of things for me. It is to feel content, continue to love my job and have a happy healthy family. This is something that I never ever take for granted anymore.