17 April 2019
What I've Learnt: Richard Sharp, Creative Director at The SHARP Agency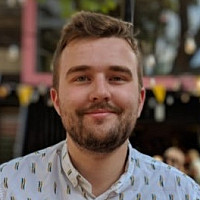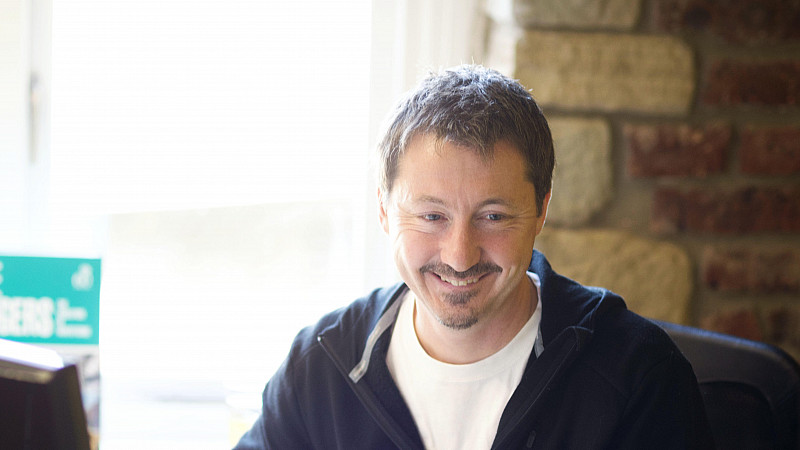 Co-founder and Creative Director of Huddersfield's The SHARP Agency, Richard Sharp has more than 20 years' experience creating and building brands in top agencies including Jaywing, Tequila and as Executive Creative Director at TBWA\Manchester.
The SHARP Agency focuses on "the power of transformation". They've launched campaigns for Gola, Ovo Energy, Gousto and even the NHS - supporting them with strategic, social, consulting, digital, CRM and integrated services.
Sharp has been at the agency since launching it jointly in 2010 alongside Mandi Taylor, former Managing Partner at RAPP Edinburgh; Darlene Sharp, previously of Dig For Fire; and Tom Wass, founder of Tequila.
We learnt a few of the secrets behind his long-running success.
Which single daily habit or practice could you not do without?
Sunrise exercise. A run, HIIT session or dog walk, followed by chilling out with a huge mug of decaf coffee for some mindfulness before the day ahead.
What's been your luckiest break?
I was over an hour late for an interview for the TEQUILA\Manchester Creative Director role. Was so late I almost didn't bother, but thankfully I did.
I had smart clothes in the car to change into but didn't have time. Had the interview in ragged jeans and an old stripey t-shirt, and ended up with the most amazing job that defined my career. A huge thanks to MD Paul Biggins for waiting half the night for me to show up.
What's your best failure?
Every failure is an opportunity to grow. Every failure has value (even though it never feels like it at the time!). Some failures have been personally painful, and some have been financially painful. But all failures are the best ones if you make sure you learn from them.
What is the best investment you've ever made, either financial or time?
Co-founding SHARP with brilliant people almost ten years ago. Each day I spend with our amazing team and clients reminds me how the hard work and challenges have all been worth it.
How would you describe your work/life balance?
I think it's important to have a balance, otherwise quality of life and work fades.
When we're really busy in the agency I worry about our team when they are doing long hours. Work/life balance is something I think about a lot and always want to see improving for our team and myself. As an industry I really think we need to evolve and rethink the way we work so that the people within it have the amazing work and life experiences that they deserve.
Which book would you recommend others to read and why?
'The Count of Monte Cristo' - a simply brilliant story that has a mix of everything life has to throw at you. It's a story of success over adversity. And a big scary looking book, so few people I recommend it to actually read it. Those that do all add it to their favourite book list.
What one piece of advice would you give your 21-year-old self?
Don't wait so long to work for yourself.
Who or what has had the single biggest influence on your working life?
27 years ago I moved job and was partnered in a team with a designer called Darlene, and every day was a challenge to try and come up with better ideas than her. This rarely happened, but I improved so much from the experience that I grew into a much better creative. We still work together now as co-owners at SHARP, and this year is our 25th Wedding Anniversary!
Tell us something about you that would surprise people.
I was a child model for a knitting pattern. My brother was the chosen model as he was a prettier child. But the jumper didn't fit him, and they had no option but to use me as the model.
What does success look like to you?
Seeing smiles on our team's and our clients' faces.