28 February 2019
Where We Work: Engage HQ, Leeds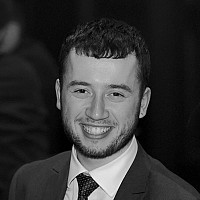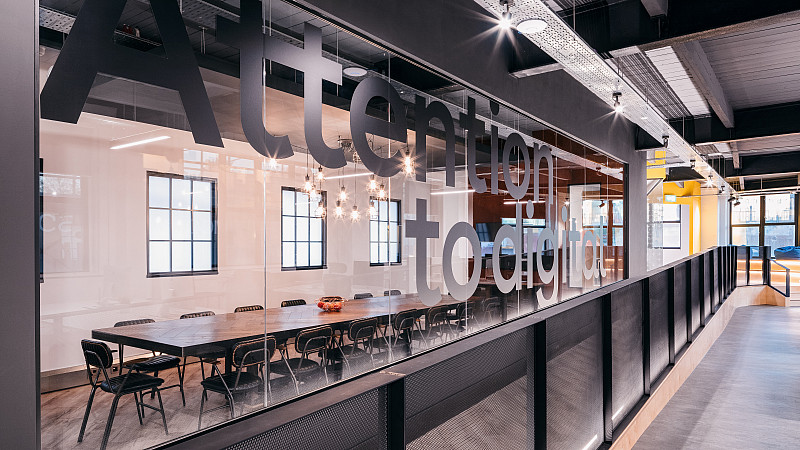 For this week's Where We Work, we're taking a closer look at the Engage HQ in Leeds.
Engage worked with Absolute Commercial Interiors to redevelop the space.
Alex Willcocks, Director of Engage, told us why their new office really makes a difference...
"It's the attention to detail in the finish throughout, combined with the way the layout flows as you move from one end of the space to the other.
"Being open plan, it was a challenge to not make the space feel too much like a large, soulless void. As such we've broken it down into various zones, each one successfully serving a different purpose and having its own unique style and personality."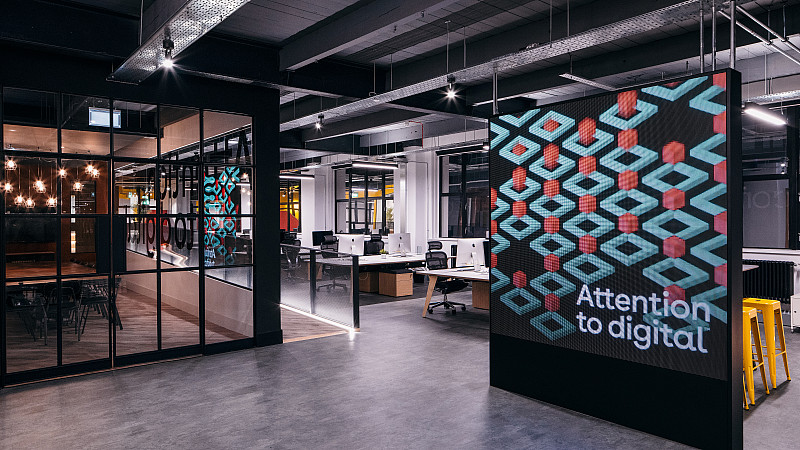 Where is it?
Munro House on Duke Street, Leeds, LS9 8AG
How big is it?
The new space has given the team an increased feeling of freedom and autonomy.
It's an office planned for 40 people, but at 6500 sq ft, we have got a lot of space dedicated to break-out and collaborative working areas. These allow smaller project teams to get away from their desks and work together more effectively.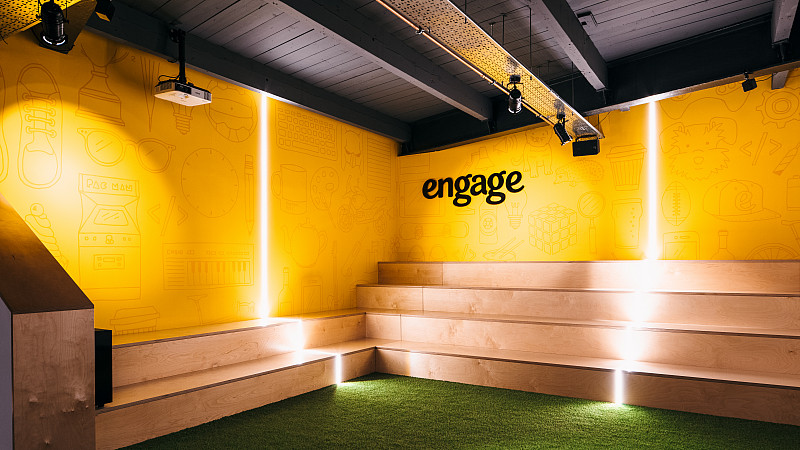 What happens there?
The office is our headquarters and it's where the majority of the Engage staff work. We also incorporated a gym and cycle workshop, which encourage the team to keep active and healthy - It has definitely had a positive influence on productivity.
Who works there?
Even though the space is built for 40, there's currently 33 staff members working there. As one of the Engage founders and coming from a creative background, I was heavily involved in the planning, design and overseeing of the delivery of the new space. Now the project is complete, I'm happy that I work in it every day. 
The Inspired Spaces North initiative
The Inspired Spaces North initiative is the annual search for the region's most inspiring workspaces, held in association with Active Profile and Prolific North.
A lengthy judging session considered numerous high quality entries from Manchester, Leeds, Liverpool, Knutsford, Newcastle, Blackburn, Wetherby, Salford and Wirral.
After the 22-long shortlist was drawn up, the competition was opened up to a public vote. You can see which workplaces ranked in the top 10 in the 2018 competition here.