07 February 2019
Where We Work: Colony Coworking, Manchester
This week's Where We Work takes a closer look at the Colony Coworking space in Ancoats, Manchester.
Alex Campbell, Community and Space Manager at Colony Jactin House, worked with Aaron Ezair, Director, in the development and design of both the space and the operational systems within.
We asked Alex Campbell why the space was worth raving about...
"We offer true variety. We give people the flexibility to match their immediate environment to the task in hand, thus giving them control over their state of mind. Different areas provide varying levels of calm. We have been careful to inject the correct level of visual stimulation in each of our spaces, creating a variety of 'feels' in each area.
"We enjoyed building and designing the space, and much of the furniture within it. Our blood sweat and tears are in the very fabric of Colony. As a result, there is personality and emotion in this space which people enjoy and respond to."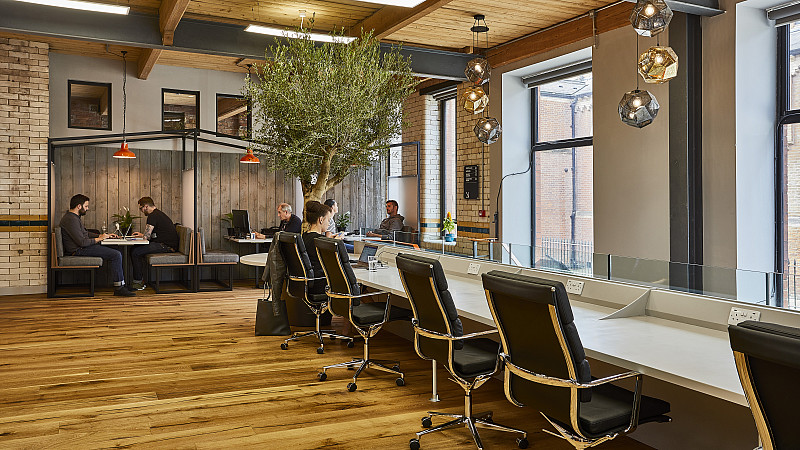 Where is it?
Jactin House, 24 Hood Street, Ancoats Urban Village, M4 6WX
How big is it?
The space includes a variety of collaboration areas as well as workspaces. The Lightwell is situated at the base of a five-storey Victorian Atrium, providing a perfect place for teamwork. 
The Soft Seating Lounge Area is next to the sociable kitchen area and can be used for presentations. There are three partitioned booths, each with enough space for four people to work. Workers can relax on their break in the business lounge which features a pool table and arcade machine. The roof terrace is often used for networking evenings, social events, weekly yoga - free for Colony Members - and team meetings.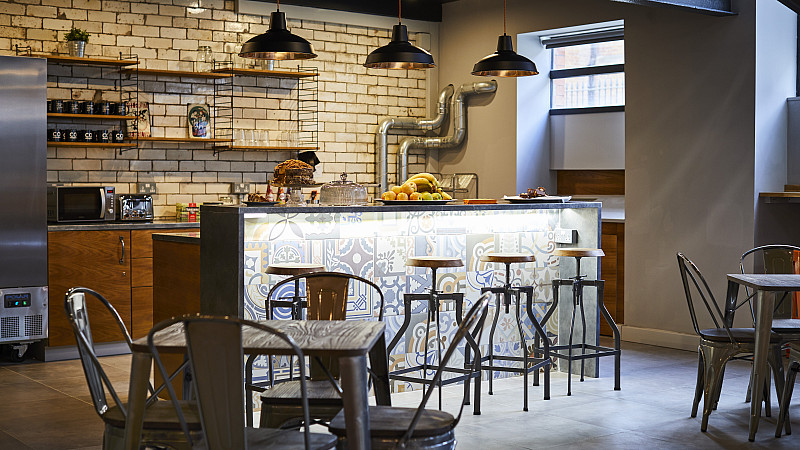 What happens there?
People from a variety of companies work at a number of different workspaces. 
The curved desk on the upper floor has beautiful views of the historic Halle St. Peters. There are seven desks inside the 'focus area' also on the upper floor, ideal for quiet concentrated work. There are standing desks, as well as dedicated team desks throughout with a cafe-style area by the entrance. 
We understand the requirement of absolute privacy and provide access to private phone booths, private screening room, private meeting rooms, and a private conference room.
Who works there?
The variety within the space allows our 72 members to work in a vast number of different ways
The Inspired Spaces North initiative
The Inspired Spaces North initiative is the annual search for the region's most inspiring workspaces, held in association with Active Profile and Prolific North.
A lengthy judging session considered numerous high quality entries from Manchester, Leeds, Liverpool, Knutsford, Newcastle, Blackburn, Wetherby, Salford and Wirral.
After the 22-long shortlist was drawn up, the competition was opened up to a public vote. You can see which workplaces ranked in the top 10 in the 2018 competition here.