27 April 2017
We Are rebrands as Born + Raised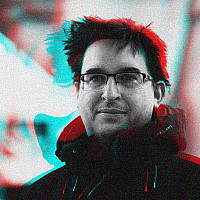 Sheffield creative agency, We Are, has rebranded itself as Born + Raised.
The new identity comes following almost a decade after it was established by Andy Weir and Bew Knox:
"Born+ Raised reflects us perfectly. After seven successful years Bew and I felt We Are no longer represented the agency. When the creative team presented their creative we were very emotional, it had been hard for us to stand back and hand over the identity of the business we founded, but it's certainly given us a stronger empathy with our clients when they undergo a rebrand," explained managing director, Weir.
Currently employing 30 staff across its Yorkshire and London offices, one of the key reasons to drop "We Are" was because it was proving increasingly difficult to protect as a number of companies were using it in their domain names.
The name, Born + Raised, was chosen to reflect how the agency "brings new brands into the world and also helps existing brands reach new levels of effectiveness."
"I couldn't be more excited about our new identity and proposition, and the response from our clients has been fantastic. It demonstrates our culture, who we are, our strengths and our differentiation from other agencies," added Born + Raised's creative director, Bew Knox.
"It was hard for Andy and I to essentially act as a client but it was the best thing we could have done. The team confidently pitched one identity route and rationale, in the same way we would with a client and we fell for the brand immediately.  We're really excited to now be going forward as Born + Raised."