30 January 2017
Revealed tomorrow: The Prolific North Top 50 In-house Communicators 2017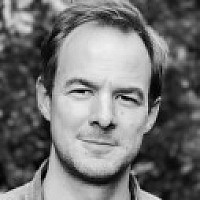 Over the next two days - Tuesday and Wednesday - we will reveal the senior industry figures who have made it into the Prolific North Top 50 In-house Communicators 2017.
This groundbreaking initiative, sponsored by communications recruitment specialist VMA Group and communications consultancy MC2, will once again seek to present the definitive guide to the leading in-house communicators currently based in the region.
The 2015 edition of the list proved to be an exceptionally well read and influential addition.
It will be the latest in our popular series of research reports and features on the people and companies that make up our sector.
These have included our continuing series of Top 50 features on the region's leading digital, PR and integrated agencies, as well as our Top 100 Prolific Northerners and our focus on the Top 100 Brands.
Earlier this month, we also debuted a brand new feature, the Prolific North Top Scriptwriters.
The 2017 version will once again cover both the public and private sector and will look to shine a light on the number of major corporate organisations and public bodies which run their marketing and comms teams and operations from the region.
From multinational corporates through to public bodies and councils, there are hundreds of outstanding communicators operating in the North and this feature will once again look to bring them together.