11 November 2013
Event Marketing Solutions opens Dubai office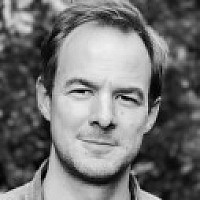 Ellesmere Port-based Event Marketing Solutions (EMS) has opened an office in the Middle East, based in Dubai Media City.
The move, the result of a significant recent increase in demand for roadshow truck tours in the region, comes four months after former McCann Manchester chief executive Brian Child joined the EMS board with an international expansion brief. 

Joe Hepworth will head the Dubai office
EMS has delivered campaigns across the likes of UAE, Bahrain, Kuwait, Qatar and Jordan, with clients including Ciena, Cisco, HP and DHL.
Keith Austin, CEO, said: "Roadshow truck tours have proven to deliver time and time again for our customers in Europe and the US.
"Last year EMS delivered campaigns in more than 25 countries and we are now responding to the needs of the Middle Eastern market, providing a solution for agencies and clients based in the UAE who are looking to strengthen their position and extend their reach across the region and worldwide."
Joe Hepworth, who has experience of the region from working with The Links Group and Indigo Living, has been appointed general manager of the Dubai office.
He added: "More and more brands are experiencing the benefits of roadshow marketing campaigns in the region.
"International businesses have been quick to embrace the concept and initiate tours across EMEA as our customised trucks are perfectly equipped to operate in the extreme temperature conditions of this market and are able to deal with the more long-term campaigns that our customers are increasingly demanding."
The first campaign managed by EMS EMEA will be a tour of Saudi Arabia by malt beverage brand Barbican on behalf of Ogilvy Action.