11 January 2017
The Prolific North Top Scriptwriters 2017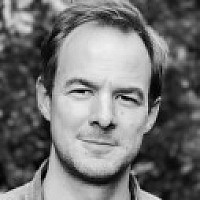 Today we're pleased to unveil a brand new piece of research for Prolific North and indeed the first of its kind anywhere.
The Prolific North Top Scriptwriters 2017 - which is not ranked in any order - focuses on those men and women, largely behind the camera, who have helped to make the North such a fertile land for outstanding comedy and drama.
We have partnered with one of the leading production companies in the North - LA Productions - to research and present the talent behind the twists and turns that have formed so many memorable scenes on our screens in recent years.
Andrew Morrissey and Sarah Deane, LA Productions' head of development and development executive respectively, have led the research.
Andrew discusses the methodology behind the research here: "An undoubtedly talented list... but also predominantly white and male".
The Prolific North Top Scriptwriters 2017
Danny Brocklehurst
Manchester
Ordinary Lies, Accused, In the Dark
Brocklehurst has written on some of the biggest UK dramas of recent years including Ordinary Lies, The Driver, Shameless, Clocking Off and Talk to Me. Between 1992 and 1999, Danny worked as a freelance journalist for a range of publications including The Guardian, The Big Issue, The Manchester Evening News and City Life.
Andrew Mettam
Boy Meets Girl
Comedy writer Mettam has written for Scallywagga and BBC Comedy Feeds (Episode "Fishbowl"). He went on to write a couple  of episodes of Eastenders before returning to his comedy roots and co-writing award-winning transgender sitcom Boy Meets Girl for Tiger Aspect/BBC Two.
Andy Lynch
Moving On, Grange Hill, Hollyoaks
Lynch has written on numerous soaps including Hollyoaks and Emmerdale, as well as Grange Hill. He's also written for Jimmy McGovern's The Street and Moving On, plus Sky Arts' Playhouse Presents. His radio drama The Ragged Trousered Philanthropists was nominated for Best Radio Drama at the Writers Guild Awards 2009.
Chris Lunt
Bolton
Prey
Lunt wrote for two series of ITV drama Prey, starring John Simm, for which he was nominated for an RTS Northwest Best Scriptwriter Award.
Colette Kane
Liverpool
Moving On, Broken
Liverpool writer Kane has written on four series of Jimmy McGovern drama series Moving On, and joined with McGovern again on the forthcoming BBC drama Broken.
Dean Lines
The Hatton Garden Job, Pretty Boy
Dean co-wrote The Hatton Garden Job with Ray Bogdanovich and also the upcoming film Pretty Boy.
Craig Cash
Manchester
The Royle Family, Early Doors, Sunshine
A star in front of and behind the camera, Craig Cash was co-writer on the series Early Doors and The Royle Family. He also wrote for The Fast Show, The Mrs Merton Show, and the Sky Comedy Playhouse series Rovers.
Debbie Horsfield
Eccles
Cutting It, Poldark, True Dare Kiss
Horsfield wrote the successful BBC series Cutting It and True Dare Kiss and, most recently, has been lauded for her reworking of the classic drama Poldark. She is currently working on a new drama for Mainstream Pictures for transmission in 2018.
Derren Litten
Kingston upon Hull
Benidorm, The Catherine Tate Show, Not Going Out
Also an actor, Litten created and wrote the smash-hit ITV comedy Benidorm, as well as The Spa and Psychobitches. He has also written for Not Going Out and The Catherine Tate Show.
Elliot Hope
Holby City, Hollyoaks
Hope has written numerous episodes of Hollyoaks and Casualty as well as for the series Daziel and Pascoe, and Moving On. He co-created and co-wrote Candy Cabs and Nice Guy Eddie.
Elliott Kerrigan
Northumberland
Boy Meets Girl
Kerrigan created and wrote the award-winning transgender comedy Boy Meets Girl for BBC Two after winning the BBC Writers Room Trans Comedy Award.
Jed Mercurio
Nelson, Lancashire
Line of Duty, Critical, Lady Chatterley's Lover
A former doctor, Jed used his medical experiences to inspire the TV drama series Bodies and Critical. More recently he has been the creator and writer of Line of Duty and has written episodes of Strike Back, as well as TV adaptations of Lady Chatterley's Lover and Frankenstein.
Furquan Akhtar
Wolfblood, Coronation Street, The Dumping Ground
After working in the editorial team for Coronation Street and Hollyoaks, Akhtar has gone on to write for Wolfblood. He was the winner of the Alfred Bradley Bursary award and has wrote Shamed and Brotherhood for BBC Radio. He is currently working on the latest series of The Dumping Ground.
Jan McVerry
Liverpool
Coronation Street, Emmerdale, Homefront
The Liverpool writer cut her writing teeth on shows like Emmerdale and Children's Ward before graduating to the heights of Clocking Off and The Street. Recent credits include Homefront and numerous episodes of Coronation Street, including the show's landmark 9,000th episode, broadcast in September 2016.
Johanne McAndrew
Chester
Holby City, Hollyoaks, Dalziel and Pascoe
With her writing partner Elliot Hope, McAndrew created the BBC series Candy Cabs and Nice Guy Eddie. Their most recent work includes Hollyoaks, Holby City and Moving On.
John Fay
Liverpool
The Mill, Coronation Street, Torchwood
Starting with Brookside, Fay has gone on to write for Coronation Street, Clocking Off, Mobile, Primeval, Moving On, as well as creating Channel 4 series The Mill.
Kamal Kaan
The Headline Ballads
Kamal Kaan has written a number of plays for Radio 4, including The Headline Ballads, and is developing projects for the screen.
Kay Mellor
Leeds
Band Of Gold, Fat Friends, The Syndicate
With a portfolio which includes Playing The Field, Band Of Gold and Fat Friends, Mellor continues to write as prolifically as ever. Recent credits include The Syndicate and In The Club, plus a forthcoming drama series for BBC One – Love, Lies And Records.
Maxine Alderton
Manchester
Emmerdale
After working the editorial department on ITV's Emmerdale, Maxine has gone on to write extensively for the popular Yorkshire-set drama.
Tony Green
Hollyoaks, The Mill
As well as his extensive theatre work, Green has written for Hollyoaks, Moving On, Casualty and The Mill.
Nick Leather
North West
The Dumping Ground, Rocket's Island, Hollyoaks
Leather's TV credits include Justice, Secrets And Words, Stepping Up, Moving On and The Dumping Ground. He has also written numerous episodes of Hollyoaks and is one of the co-writers on Jimmy McGovern's forthcoming BBC drama, Broken.
Paul Abbott
Burnley, Lancashire
Shameless, No Offence, State of Play
After writing for the radio, Paul went on to write some of the landmark series of the past twenty years. He has written Clocking Off, Shameless, Linda Green, State of Play, and his current project is the second series of Manchester-based police show No Offence.
Peter Bowker
Stockport
The A Word, Blackpool, Marvellous
Previous to the popular The A-Word, Bowker's credits include Marvellous, Capital, From There To Here, and Blackpool.
Ray Bogdanovich
Manchester
The Hatton Garden Job, The Lost Generation
After writing a number of well received short films, Bogdanovich wrote the screenplay The Lost Generation and his next project The Hatton Garden Job is in post-production.
Roanne Bardsley
Hollyoaks
Having grown up in Wales, Bardsley went on to work for Hollyoaks in the editorial department. After moving into wiritng herself, she has written multiple episodes for the Channel Four drama.
Sarah McDonald Hughes
Manchester
Doctors
For the screen, McDonald Hughes has written for the BBC series Doctors. As well as writing for the theatre, she has written a number of radio plays for BBC Radio 4.
Shaun Duggan
Merseyside
Moving On, Eastenders, Brookside
Duggan began writing for Brookside before working on Eastenders, Moving On, Banished, Jamie Johnson and Accused.
Stephen Gallagher
Salford
Eleventh Hour, Crusoe, Silent Witness
Starting with the original Doctor Who, Gallagher has written for the series Chimera, Bugs, Rosemary and Thyme, Crusoe, Eleventh Hour, Silent Witness, Stan Lee's Lucky Man, and many more.
Tom Bidwell
Leeds, formerly Preston
My Mad Fat Diary, Watership Down, Holby City
After writing for Eastenders, Casualty, Doctors and Holby City, Bidwell was part of Coming Up series 8. He went on to adapt My Mad Fat Diary for E4 and his next project is a mini-series adaptation of Watership Down.
Andrew Kirk
Emmerdale, The Chase, The Messenger
After starting out as a story producer on Emmerdale, Kirk has gone on to write over 100 episodes of the show, as well as on shows such as The Chase and The Messenger.
Chris Chibnall
Merseyside
Doctor Who, Broadchurch, Torchwood
The new Doctor Who showrunner also created and wrote Broadchurch, The Great Train Robbery and Camelot, as well as writing on Life On Mars and Torchwood.
Frank Cottrell Boyce
Liverpool
Millions, 24 Hour Party People, London 2012 Opening Ceremony
Since writing for Brookside and Coronation Street, Frank Cottrell Boyce has written the screenplays for Butterfly Kiss, Welcome To Sarajevo, 24 Hr Party People, The Railway Man and Millions. He was also written for Doctor Who and was the writer behind the 2012 London Olympic Games.
Jack Casey
Portal, Pickle, Broken Britain
While working behind the camera, Jack has also written a number of short films and penned the online series Portal.
Helen Blakeman
Hollyoaks, Hetty Feather
Helen Blakeman's debut Pleasureland earned her a BAFTA nomination for Best New Writer. Her series Dustbin Baby won her the Children's BAFTA for Best Writer as well as an International Emmy for Best Children and Young Person's Programming. She has written for Hollyoaks and her series Hetty Feather was nominated for the WGA 2016 awards.
Alice Nutter
Burnley, Lancashire
The Street, Accused, Moving On
Once a member of anarchic group Chumbawumba, Nutter has written extensively for film, theatre, radio and television. Her TV credits include Jimmy McGovern's The Street, Accused (for which she was nominated for a WGGB Award) and Moving On.
Ben Tagoe
From Glasgow, lives in Leeds
Coronation Street, Doctors
Tagoe is a frequent writer on Coronation Street and has also written for Doctors, Casualty and Eastenders. He is also developing original projects with BBC Drama North, Synchronicity Films and STV.
Carmel Morgan
Brookside, Coronation Street, The Royle Family
Although born in Oxfordshire, Morgan's creative output has been significantly embedded in the North, where she started out as a press officer for Granada TV. The Brookside, Shameless and The Royle Family alumnus has also written over 125 episodes of Coronation Street, including one during the show's 50th anniversary week.
Debbie Oates
North West
Coronation Street, Brookside, Fat Friends
Previously a writer on ITV series Primeval and Fat Friends, Oates went on to write The Dumping Ground and has also penned nearly 180 episodes of Coronation Street to date.
Dominic Mitchell
Lancashire
In The Flesh, Westworld
A former production runner, Mitchell is a graduate of the Royal Court's Young Writers Programme and an award-winning playwright. His TV credits include BBC Three's In The Flesh and an episode of the 2016 smash-hit US TV series Westworld.
Ellen Taylor
Coronation Street, The Musketeers, Casualty
A former producer, script editor and award-winning storyliner, Taylor is a core writer on Coronation Street, with over 74 credits to date. She has also written for BBC's The Musketeers, Waterloo Road and Casualty. She previously worked at Sky Television as a drama script editor before moving on to be the lead writer on two series of Dream Team.
Esther Wilson
Merseyside
Moving On, Call The Midwife
Wilson has written on six series of award-winning BBC drama Moving On, plus Call The Midwife, Accused, The Street, Justice and Secrets and Words. She is also an experienced radio and theatre writer. Her plays include Tony Teardrop and Ten Tiny Toes, which was nominated for Susan Blackburn Smith Award.
Heidi Thomas
Liverpool
Call The Midwife, Cranford, Upstairs Downstairs
A BAFTA and Primetime Emmy nominee, Liverpool-born Thomas has written multiple episodes of Call The Midwife and her past credits include Lilies (which she created and also co-produced), Cranford, Madame Bovary and the remake of Upstairs Downstairs. She has also written extensively for the stage and radio and she was the winner of the WFTV Writing Award in 2012.
James Moran
York
Eve, Torchwood, The Sparticle Mystery
York-born Moran's recent credits include The Sparticle Mystery, Crossing Lines, Mina Murray's Diary and two episodes of CBBC drama Eve.
Jeff Young
Liverpool
Eastenders, Casualty, Holby City
Young has written over 35 radio and stage plays and loves to write about characters who inhabit "the margins of society". For TV he has written for Eastenders, Casualty and Holby City, and was also on the writing team of the RTS Award-winning CBBC drama Stepping Up. His play Bright Phoenix was commissioned by the Liverpool Everyman theatre in 2014 to great acclaim.
Jimmy Dowdall
No Offence, Shameless, Survivors
As well as feature film Twenty8k, Jimmy Dowdall has worked extensively with Paul Abbott, not only on several episodes of hit series Shameless, but also co-writing the feature Twenty8K, and most recently on both series of Abbott's No Offence for Channel 4. Dowdall's other TV writing credits include four episodes of the drama documentary series Survivors and international crime drama Crossing Lines. Jimmy's script Sold Out is in development with Greenacre Films.
Joe Ainsworth
Formby, Merseyside
Holby City, The Lakes, Mersey Beat
Ainsworth went from Channel 4 continuing drama Brookside to writing on Jimmy McGovern series The Lakes. Since then, he has written extensively for television including for Holby City.
Laurence Davey
DCI Banks, Walking The Dead
Davey has written multiple episodes for BBC's Waking The Dead, ITV's DCI Banks and Sky's Critical.
Mark Ashmore
Portal, The Lost Generation
As well as writing, Mark has worked in front and behind the camera. His latest project was the online series Portal.
Mark Catley
Leeds
Casualty, Eastenders
From writing on Holby City, Doctors, Youngers, Call the Midwife and Eastenders, Catley has written extensively for Casualty while also working as a story consultant for the series.
Mark Gatiss
Sedgefield
The League of Gentleman, Sherlock, Doctor Who
Bursting into the public consciousness co-writing and performing in The League of Gentlemen, Gatiss went on to write for Doctor Who and co-create BBC One's smash hit Sherlock.
Matt Greenhalgh
Manchester
Nowhere Boy, Cold Feet, Control
Manchester native Greenhalgh wrote for Clocking Off, Cold Feet and Burn It before moving into features with Control, Nowhere Boy, The Look of Love, and the forthcoming Film Stars Don't Die In Liverpool.
Neil Jones
Liverpool
Wolfblood, Rocket's Island, House of Anubis
As well as writing numerous episodes for Hollyoaks and Brookside, Jones has worked on The Bill, The Courtroom, Grange Hill, Bedlam and children's series House of Anubis, Rocket's Island, Wolfblood and Evermoor.
Neil McKay
Chapel-en-le-Frith
Londons Burning, Appropriate Adult, The Moorside Project
McKay's credits include Appropriate Adult and The Suspicions Of Mr Whicher. He also wrote the 2016 BBC drama The Moorside Project, based on the case of kidnapped Yorkshire schoolgirl, Shannon Matthews.
Paul Mousley
Manchester
Hollyoaks, Bad Girls, Primeval
With past credits including Waterloo Road, Bad Girls and Primeval, Mousley's most recent work has been on Wolfblood and multiple episodes of Hollyoaks.
Paul Roundell
Rawtenstall
Emmerdale
Roundell is a core Emmerdale writer and also wrote the film Bait, which was directed by Emmerdale actor Dominic Brunt. He's also written a DVD spin-off, Paddy and Marlon's Big Night In.
Peter Harness
Jonathan Strange & Mr Norrell, Frankie Howerd: Rather You Than Me, Wallander
As well as producing, Harness has written for Doctor Who, Case Histories and Wallander. He adapated Jonathan Strange and Mr Norrell for the BBC and wrote the feature Is Anybody There and TV film Frankie Howerd: Rather You Than Me.
Peter Kay
Bolton
Phoenix Nights, Peter Kay's Car Share, That Peter Kay Thing
Primarily known for his comedy turns in front of the camera, Kay is also a writer, co-writing his award-winning show Peter Kay's Car Share with Tim Reid, Sian Gibson and Paul Coleman.
Peter Straughan
Gateshead
Wolf Hall, Tinker Tailor Soldier Spy, The Men Who Stare at Goats
Straughan adapted multi-award-winning Wolf Hall for the BBC. He also received a BAFTA, plus an Academy Award nomination, for his 2011 screenplay Tinker Tailor Soldier Spy, co-written with his late wife, Bridget O'Connor.
Rachel Tunnard
Adult Life Skills
Named as one of BAFTA's Brits To Watch in 2015, Tunnard's first feature film, Adult Life Skills, won the Nora Ephron Prize at the Tribeca Film Festival. Her short film Emotional Fusebox was nominated for a BAFTA and a BIFA (2015 / 2014), and it won the audience award at the British Shorts Film Festival, Berlin and the Jury Prize for Best Fiction at the This Is England Film Festival, Rouen.
Reece Shearsmith
Hull
Inside No. 9, Psychoville, The League of Gentlemen
Known in front of the camera for his various comedy roles, Shearsmith is also a scriptwriter, having penned Inside No. 9 and Psychoville.
Richard Burke
Hollyoaks, Grange Hill, Brookside
Burke is currently one of the top contributors to Hollyoaks having received over 160 commissions, including five for the hour-long, late night episodes Hollyoaks Later. His other series and serial drama credits include Grange Hill, Brookside, and Channel 4's first daytime serial, The Courtroom. He started his writing career after graduating from The Northern Film School and being taken on the script team of Family Affairs (FIVE).
Rob Phillips
Hollyoaks, The Cornermen
Phillips is a writer on Hollyoaks and has also been selected for the EastEnders Shadow Scheme, shortlisted for the Red Planet Prize, long-listed for the BBC Writersroom 'Scriptroom 10' and for the BBC Radio Drama Alfred Bradley Awards 2015/16. His own projects include a six-part returning drama series, The Cornermen, about the gangs that thrived in the slums of Liverpool in the 1860s, and Burglars, a six-part thriller about the unravelling lives of two common house burglars who get out of their depth. He has also written The Murder Club, a dark comedy drama series.
Russell T Davies
Queer as Folk, Doctor Who, Banana
Originally from Wales, Russell T Davies has had a long working association with Manchester's Red Productions and has written for and created some of the most iconic television shows of the last 20-odd years. These include Queer as Folk, Cucumber, Second Coming, Banana, Midsummer Night's Dream, Children's Ward, Casanova, Torchwood and Doctor Who.
Sally Wainwright
Huddersfield
Happy Valley, Last Tango In Halifax, Scott & Bailey
Wainwright is currently riding high on the success of multi-award-winning dramas Happy Valley, Last Tango In Halifax and Scott & Bailey. She also wrote the TV movie To Walk Invisible, about the Bronte sisters and The Last Witch, and also directs and produces. Originally mentored by Kay Mellor, Wainwright also created the TV series At Home with the Brainthwaites, and in 2009 was named Writer of the Year by the RTS for Unforgiven.
Simon Beaufoy
Keighley, West Yorkshire
Slumdog Millionaire, The Full Monty, Salmon Fishing in the Yemen
With credits such as Everest, Slumdog Millionarie and The Full Monty, Beaufoy has penned some of the most successful British films in the last 20 years. We look forward to his adaptation of The Spy Who Came In From The Cold and feature film, Battle Of The Sexes.
Stephen Butchard
The Last Kingdom, Good Cop, Stolen
With credits including Vincent, Five Daughters, Stolen, Good Cop and House of Saddam, Butchard's latest project was the international hit The Last Kingdom.
Steve Pemberton
Blackburn
Inside No. 9, Psychoville, The League of Gentlemen
Known for his comedy presence in front of the camera, Pemberton is also a prolific scriptwriter, having penned episodes of Inside No. 9, Benidorm, Whitechapel and Mapp & Lucia, as well as the 2012 film Football Managers.
Jimmy McGovern
Liverpool
Cracker, Brookside, Common
After writing for Brookside, McGovern created the series Cracker, Banished, Accused, The Street and The Lakes. He has also written a number of single dramas including Dockers, Common, Reg and Hillsborough. He wrote Liam and Priest for the big screen.
Steven Fay
The Mill, River City, Casualty
Fay, and his co-writer Tony Green, have achieved huge success with transmissions of The Mill Series 2, Jimmy McGovern's Moving On and for Casualty 2015. Currently working on original shows with Bandit and Lime, they have also developed their projects with other companies including Hat Trick, BBC Drama, ITV Studios, Angel Eye and LA Productions. He's also a frequently-commissioned writer for Hollyoaks and Hollyoaks Later, and has also written episodes of River City. He developed an eight-part comedy series, Loser's Pact, with Granada TV, and has had a series idea commissioned by Red Productions. His writing portfolio includes radio drama and a one-off TV comedy, His Latest Flame.
Tony Jordan
Southport
Eastenders, Life On Mars, Hustle
Southport-born Jordan has written a number of episodes for Eastenders as well as acting as series consultant. His credits include Hooten and The Lady, Dickensian, The Ark, The Passing Bells, By Any Means, Hustle and Life On Mars.
Tony Saint
Northumberland
Margaret Thatcher: The Long Walk To Finchley, The Interceptor, Strike Back
The writer of Margaret Thatcher: The Long Walk To Finchley, Saint has also written on the BBC TV drama series The Interceptors and Sky One's Strike Back. He is currently part of the team working on a remake of classic German drama serial Das Boot.
Karin Young
Tyneside
Emmerdale
A core writer of more than 200 Emmerdale episodes, Young was nominated for a Writers Guild Award in 2016 for her emotional episode about the drug death of character Holly Barton. Previously, she wrote and directed comedy drama Little Richard Wrecked My Marriage (1992) and she has also written episodes of childrens' drama The Ward. Outside of television, Young has penned many theatrical productions including Buffalo Girls, Here I Come, Hatched Matched and Dispatched and Divvy Day For Doreen.
Lee Warburton
Cheshire
Scott & Bailey, Banana, Shameless
Also an actor (Coronation Street, Clocking Off), Warburton has been nominated by Red Productions for his scriptwriting work on Scott & Bailey and Banana. He was also a co-writer on an episode of Shameless and continues to work on both sides of the camera.
Luke Barnes
Minted in Manchester, That Thing That Happened
Luke has written extensively for theatre and short film and wrote Channel 4's Minted in Manchester.
Jonathan Harvey
Liverpool
Coronation Street, Beautiful People, Gimme Gimme Gimme
Working across drama and comedy, Harvey's credits include Coronation Street, Gimme Gimme Gimme, SHameless, Rev, Tracey Ullman's Show, At Home With The Braithwaites, and many more.