10 March 2016
twentysix merges with Smarts Illuminate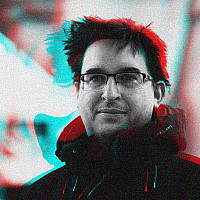 Leeds-based digital agency, twentysix has merged with Smarts Illuminate in Birmingham.
The two agencies, which are both part of the MSQ Partners group, have created a new sub-brand called twentysixPR.
"We have been bringing together some of the best talent from across the industry to ensure our clients have what they need, when they need it, to overcome their marketing challenges," explained Ryan Scott, MD of twentysix Search.
"This merger marks the next chapter in that journey.  We've been on a mission to build a service offering that can ensure there is no modern marketing challenge that can't be overcome. The twentysixPR team will play a huge role in this; they have outstanding credentials, a burgeoning client roster, and a talent pool that adds a great deal of value."
Scott will oversee commercial activity, while Matt Eagles has returned, to head up the Edgbaston office. Eagles, a former associate director at Freuds started out at the agency 10 years ago and has since worked with clients including Movember, Comic Relief and Made.com. His role will be to grow its service offering and expand into new sectors.
"twentysix has a reputation for developing brilliant digital production, excellent search marketing, and producing industry-leading creative work so to become part of their offering is a hugely exciting prospect," he said.
"I know the Birmingham office well, have worked with the team before, and it was where it all began for me so it feels good to come home.   The intelligent thinking, first-class connection to media, combined with smartly applied creativity stand us in good stead to push what PR can achieve for clients as part of a genuinely integrated offering.  The recent merger will allow us to do that on a far greater scale."
The merged operation will offer web development, UX design, consumer communications, search marketing, social media, and content creation across its offices in London, Leeds and Birmingham.