31 October 2016
driven declines chance to re-pitch after Vimto announces creative review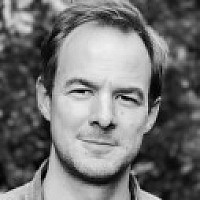 driven has declined the opportunity to re-pitch for Vimto after the Merseyside-based drinks brand announced a review of its creative account.
The Cheshire agency has worked with Vimto for the past eight years and is understood to be very disappointed by its decision.
A spokesperson for driven said: "Since we started working with Vimto the brand has more than doubled in size. The share price has risen from £2 to £14 . #Vimtoad even became the UK's number 1 trending topic on Twitter. We believe these results speak for themselves, so have politely declined the invitation to re-pitch and wish them well."
driven will remain Vimto's agency into the new year, until the review process is complete. We've approached Vimto for more details about the review.
The agency has rolled out a number of campaigns for the Nichols-owned brand in recent years, with annual media spend on the account standing at around £1.5m.
In June, it launched a TV ad to promote its Remix range of drinks that was directed by Will Studd at Aardman.
It also collaborated with MEC Manchester on a Snapchat campaign that saw "millions of people" create and share toad versions of themselves.
Aside from today's news, driven has enjoyed a spate of new business wins this year, including Vanquis Credit Card, Vivus Loans and GO Outdoors.