06 June 2014
Mi produces Pure Pool trailer for Ripstone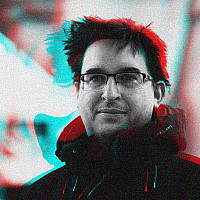 Games publisher, Ripstone, has commissioned Mi in Salford to produce a trailer for its new Playstation4 game, Pure Pool.
Developed by VooFoo, the team behind Hustle Kings and Pure Chess, the game uses photo-realistic graphics, which it claims will "blur your perception of what's real and what's a game."
Mi's job was to turn that into a teaser to promote the visuals of the game.
"Our initial storyboards referenced the cult classic, Carlito's Way (save for the throat slitting!), with a light sprinkling of David Fincher's Fight Club added for good measure," managing director, Anthony Hartley-Denton told Prolific North.
"We just wish we had more time to incorporate everything on our wish list. That said, we're extremely proud of what we achieved in a short space of time."
Zelig provide the sound design and audio mix, with Mocapone at The Sharp Project working on the motion capture. Model Abby Barton played the female lead, with Mi's own Chris Cragg appearing as the male.
Mi has also just completed work on a new Adidas campaign for Intermarketing. the video uses visual effects and motion graphics to show how the firm's Techfit technology works.
It was shot in high frame rate at The Sharp Project.