18 May 2017
RAJAR results analysis - what do the figures really mean?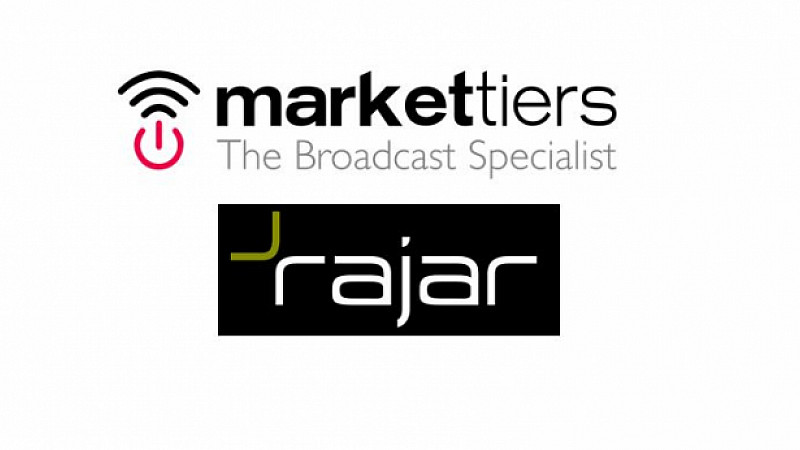 This morning, the latest RAJAR figures have been released, showing the performance of radio stations up and down the country. Josh Wheeler, the general manager of Manchester-based broadcast specialist Markettiers analyses the results.
This morning, RAJAR figures have been released.
These figures measure BBC and licensed commercial radio outlets across the country to highlight which stations are performing well with audiences.
RAJAR Ltd (otherwise known as Radio Joint Audience Research) is owned by the BBC and RadioCentre (the trade body which looks after commercial radio stations in the UK).
The figures are the most accurate way of measuring the reach of radio audience penetration – and therefore incredibly significant.
What do the figures show?
The figures paint a very positive picture for radio listenership – we are listening today more than ever before (up year on year from 47.8m to 48.2m). This shows that radio really is giving TV a run for its money.
400,000 additional adults are tuning into radio since this period in 2016. On top of this, we are now consuming over 1 billion hours of radio per week.
89% of the entire country is tuning in each week.
That's fairly remarkable for a medium that many have said is 'dated' and 'old'.
How do the figures stack up in the North?
The North is no exception – stations based here have experienced an upswing in reach and listenership.
Probably the most important fact that arises from the stats is the impact of commercial radio.
Commercial radio has really been boosted during this period with Capital Manchester seeing a meteoric rise – adding 45,000 listeners. The Breakfast Show with Rob Ellis, Rachel & Wingman continues to perform well amongst target audiences and deliver for the station.
Smooth Radio North West, already one of the largest stations outside of London has added almost 83,000 listeners and Metro Radio, based in Newcastle-upon-Tyne, has seen an additional 14,000 more adults tuning in each week.
Almost 10,000 more people in the Greater Manchester area are turning on Key 103, who are enjoying a rise since Gemma Atkinson joined the new-look Breakfast show in February, and 29,000 are tuning into Heart North West and Heart North East.
BBC stations in the region have also seen growth. BBC Leeds have grown by 37,000 new listeners following changes made to their schedule last year, BBC Radio Merseyside, who are currently celebrating the 40th anniversary of their longest running show this month, and BBC Radio Newcastle have both been boosted by 14,000 new listeners. BBC Radio York has added 6,000 while BBC Radio Tees has grown by 3,000.
National outlets coming out of the North have also seen positive results – namely BBC Radio 5 Live retaining 11% listenership across the entire country.
On more of a local level, Rother FM has achieved a fantastic quarter – adding over 8,000 new listeners. Sun FM, broadcasting out of Tyne & Wear, added 3,000 listeners and Yorkshire Coast Radio grew by 2,000.
Why do we tune into local radio?
We firmly believe that it represents, and gives a voice to, everyday people. People buy people - and the sound of a familiar voice who shops where you shop, eats where you eat and who knows your village, town or city like the back of their hand is far more relevant and engaging than a national outlet could ever hope to be. And it is clear that this is what the figures suggest too.
Regional voices across the country can truly bring a story to life for hundreds of thousands of people in their respective areas and can deliver a more impactful way of engaging with consumers if you are a business trying to secure coverage on their station.
How are we listening?
Almost 60% of us are tuning in on digital platforms as DAB radio penetration continues to make its way through the North.
The UK is creeping ever closer to the government's goal of digital radio accounting for 50% of all radio listening - almost half of all consumption now takes place on a digital platform.
Most of us are tuning in during the early-mid morning slots – either at home or on the way to work. The results point to a solid level of consumption throughout the day as we tune in at work also.
A quarter of us say we are tuning in via our phones or tablets – suggesting that the commute is a great time to try and reach consumers.
But it doesn't stop there – radio and social media platforms continue to interact with each other significantly – 30% of us now follow and receive updates on our favourite presenters and stations on our social feeds.
The Markettiers Media Trust Research highlights that 38% of us trust our radio news content more than any other platform – including TV, online outlets and social media.
This really extends the life and power of radio content considerably into various other areas of our lives.
Who else is out there?
But not all stations are RAJAR'd. Pure 107.8 in Stockport won the Community Development Project of the year for its work one the One Voice Project earlier this year, Oldham Community Radio won the prize for Speech & Journalism Radio following its work with the Father of murdered police officer, Nicola Hughes. It's important to recognise the great work these outlets are doing – and the considerable penetration they offer to local audiences.
Outside of these, stations such as Gaydio, broadcast from the Manchester One, North Manchester FM and Canalside Community Radio have all been making bounds in terms of audience share in their areas. Our data shows that nearly 2 in 5 people now listen to their community radio, with a quarter doing so at least once a week.
Looking over the RAJAR Reports, we cannot help but notice the overall growth and potential of radio. The considerable rise of local and commercial radio proves its importance and the continued rise and growing impact of social media alongside radio shows that this media continues to evolve and outperform others.
We look forward to the rest of the year in radio which is already booming here in the North West.
Markettiers Manchester is based in Manchester city centre with studios at MediaCityUK. Follow @MarkettiersMCR for further analysis of the RAJARs throughout the day.