09 January 2017
North's leading scriptwriters to be revealed tomorrow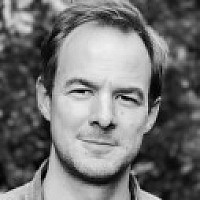 Tomorrow we will unveil the first in a new two-part research feature, focusing on the leading scriptwriters in the North.
For this feature, the first of its kind, we have partnered with one of the leading production companies in the North - LA Productions - to research and present the talent behind the twists and turns that have formed so much memorable drama in recent years, from Happy Valley and Peter Kay's Car Share to Accused and No Offence.
Andrew Morrissey and Sarah Deane, LA Productions' head of development and development executive respectively, have agreed to lead this unique feature.
Both have worked on numerous productions in the North and bring an invaluable insider's perspective to the list.
Their results will be presented in two parts over tomorrow and Wednesday.
It's the latest in our popular series of benchmark research features, with others including the Top 50 In-house Communicators, the Top 100 Prolific Northerners and of course our benchmark series of industry top 50s: PR Agencies, Digital Agencies and Integrated Agencies.