12 November 2015
Nicole Kidman stars, as How to Talk to Girls at Parties shoots in Yorkshire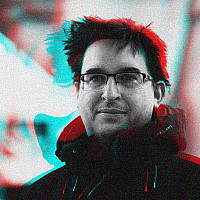 Filming is about to begin in Sheffield, on sci-fi romance, How To Talk to Girls at Parties.
Based on Neil Gaiman's short story, the screenplay has been written by Philippa Goslett and director, John Cameron Mitchell (Hedwig and the Angry Inch).
It stars Elle Fanning (Maleficent, Super 8), Alex Sharp (The Curious Incident of the Dog in the Night-Time) and Nicole Kidman. Kidman previously worked with Cameron Mitchell on Rabbit Hole, which earned her an Oscar nomination.
The cast also includes Ruth Wilson (Locke, The Affair), Matt Lucas (Alice in Wonderland, Bridesmaids) and Joanna Scanlan (Tulip Fever, The Invisible Woman).
Described as a "genre mash-up", the story focuses on Enn, a shy teenage punk rocker in 70's suburban England and his two closest friends. Then, one night they all sneak into a party where they meet a group of "otherworldly" girls. At first they think it's a cult and then realise they're actually from another planet.
While the leaders of the alien colony have evil plans in mind, Enn falls in love with one of them and their romance leads to "the ultimate showdown of punks versus aliens."
The filming will take place over 6 weeks in Sheffield and London.
It's being financed by Screen Yorkshire's Yorkshire Content Fund, Film4 and Delish Films.
Howard Gertler (Shortbus, World's Greatest Dad, How to Survive a Plague) is producing alongside Iain Canning and Emile Sherman of See-Saw Films (Shame, Macbeth and the upcoming Lion), and John Cameron Mitchell.
It will be distributed by HanWay Films internationally, with Studio Canal handling distribution in the UK, and A24 in the US.