24 September 2013
CBBC and CBeebies should be shown after 7pm, says BBC Trust report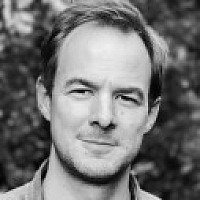 CBBC and CBeebies should be allowed to be shown after 7pm, a BBC Trust report has said.
The Review of the BBC's children's services report, its first since 2009, noted that 4.5m 4 to 12-year-olds watch television after 7pm, when the channels both come off air.
It also said there were 2.1m children aged four to 12 who watch BBC1 and BBC2 every week but do not watch either CBeebies or CBBC.
Horrible Histories is one of the few programmes to be shown on BBC1
And while backing the decision to remove dedicated children's content from BBC1 and BBC2 to CBBC and CBeebies, the report said the BBC should do more to raise awareness of its children's content, including putting more CBBC programmes onto BBC1 and BBC2 after 7pm.
The Trust said: "The BBC's own research suggests that older children might be more attracted to watching CBBC's older skewing content if it were shown on other BBC channels."
The BBC does occasionally show CBBC programmes on its main channels, including Horrible Histories and Deadly 60 on BBC1.
But the Trust added: "Currently these scheduling conversations take place on [a] fairly informal basis and we feel there is scope to give fuller consideration as to how such decisions can best meet the needs of the audiences for the respective channels."
The report did also criticise the MediaCity-based channels' digital output, claiming the interactive and mobile offer for both CBBC and CBeebies was "relatively basic" compared to its rivals.
It did however welcome the BBC's new CBeebies Playtime app and plans for an app for CBBC.
The Trust did reserve a considerable amount of praise for CBBC and CBeebies, saying that parental feedback was "very positive".
CBeebies, it said, received "overwhelming praise for its high-quality content" while CBBC was commended for "achieving a good balance between education and entertainment".