24 February 2017
The Wrap: Nick Ashmore, Head of Marketing at ResponseTap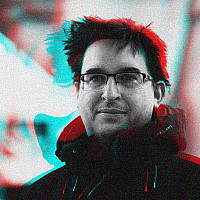 Each Friday in The Wrap, one of the North's leading media and creative figures will be giving us their take on the news covered by Prolific North over the last seven days.
This week it's the turn of Nick Ashmore, Head of Marketing at Manchester-based ResponseTap.
For me, news of a £400m fund to support SMEs in the North isn't just the story of the week, but a momentous milestone in the plight for the Northern Powerhouse to develop some much-needed substance. It is a sign of The British Business Bank putting their money where their mouth is, and it hopefully represents the chance to unlock more potential in small to medium sized organisations throughout Manchester, Yorkshire and beyond.
This isn't about businesses in the north becoming insular – far from it. We're proud of our Manchester roots and our 2000-strong client base of European-wide customers, for example. It's about northern firms being supported to better compete on a national and international playing field.
There are so many start-ups, particularly in the creative and digital industries, harbouring ground-breaking innovations. There are established firms raring to pursue their product roadmaps, and challenger brands teetering on the brink of game-changing growth.
But even the strongest balance sheets can hold firms back. That's why I look forward to seeing what the Northern Powerhouse Investment Fund can help make happen.
As part of a fast-growing tech firm that has previously received investment from one of the fund managers – Enterprise Ventures – we have first-hand experience of the role that a finance injection can play.
It helps retain talent in the north, rather than it being magnetised to London – an issue that has plagued the digital industry particularly, in recent years. But news of senior appointments at Intelligent Conversations, Creative Race and Salford Professional Development, shows that people of the highest calibre are now choosing to carve their careers here. Clients are also hiring northern agencies without defaulting to competitors in the capital – I hope this momentum continues.
Reports from this week perhaps suggest it will. We only have to read exhibitors' reflections on Prolific North Live to see what a buzz there was at EventCity last week. Would there have been such energy if the region's tech, media and creative services landscapes weren't thriving? I don't think so. And would there be such a vibrant cultural scene in places like Manchester, if the city's community – and potential – wasn't so rich? No.
But we need to keep telling stories of the successes that were born in the north, as Zut Media reminded us this week with their All Together NOW! film. These stories will inspire other ventures throughout the region, whilst showing people outside of the north that we mean – and do – business.