12 October 2017
Coleg Cambria reveals new LDA designed website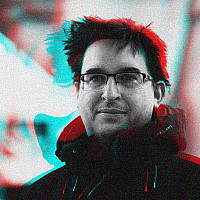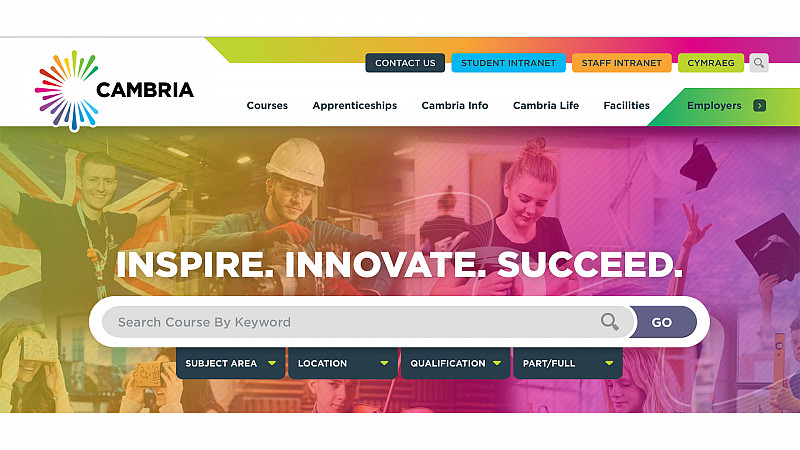 MediaCityUK's LDA, has completed a "digital overhaul" of a Welsh college's website.
Coleg Cambria serves North East Wales, Cheshire and Wirral, and appointed LDA to create a new website from scratch.
The 6-month brief incorporated a new brand identity, as well as video, 3D tours, learner and employer engagement.
"This undertaking was far more than a marketing project – it has been a fundamental milestone in the history and future of the college. It involves every department including IT, student records and importantly diversity: it not only addresses the cultural and linguistic requirements of our local area by being fully bilingual, it is also fully accessible to all users," explained Jayne Unalkat, the college's head of marketing and recruitment.
Lucy Perkins of LDA added:
"Coleg Cambria's new website is a massive step forward for a number of reasons. First, it reflects the wants and needs of learners, which our research identified: it speaks to them in their language. It was designed mobile-first, given that the majority of users will now use mobile devices before desktop to access it. It presents information in formats today's user demands, so to complement established offline assets such as prospectuses and open days we offer 3D tours, bite-size information and video content throughout.
"Also, its employer-facing sections are tailored to the employer community that the college serves, from the region's manufacturing giants to independent high street businesses. This gives them the training and learning resources they need to tackle skills gaps and ensure that their specific workforce requirements are being met by the college."