01 February 2017
Prolific North Live: Over 100 speakers from across the UK to present at expo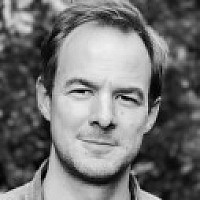 Over 100 leading speakers and influencers from broadcasting, publishing, digital, marketing, comms, content and future trends will be presenting over the two days of Prolific North Live.
Eighty speakers are confirmed across six of the eight theatres with a further 20 speakers in the Finance and Growth Hub and the IPA Pavilion.
The full list of speakers in the various theatres and keynote sessions can be seen at this link, the speakers in the Finance and Growth Hub can be seen here and the 11 speakers from 11 leading agencies in the IPA Pavilion will be revealed shortly.
We are delighted with the range and variety of our speakers - appearing at the February 15th and 16th expo at Event City in Trafford Park - who include:
Alex Aiken, exec director Government Communications, Cabinet Office
Martin Carr, exec producer AbbottVision
Oliver Francis, head of creative, Sky
Tim Glanfield, editor, Radio Times
Sally Stanton, head of marketing, Warburtons
Dr Nick Southgate, Applied Behaviourist consultant
Paul Mallon, head of brand engagement, Paddy Power
Mike Herbert, CEO, Warp Films
Cat Turner, head of consumer comms, Co-op
Lotte Jeffs, acting editor, ELLE UK
Dominic Mills, media commentator
Richard Kenyon, director of marketing and comms, Everton FC
...and dozens more outstanding speakers from companies and organisations, large and more modest!
If you haven't already, you can guarantee your place now by registering for FREE here:
Over 120 companies and organisations are already signed up to exhibit - take a look at the full list of exhibitors and the floor plan here.
Channel 4, The Landing, Steamhaus and Vision One are on board as event partners, with other room sponsors including Parker Software (the Storytelling & Innovation Theatre), Shoppertainment and the CIPR (The Comms Suite), and the CIM (The Marketing Suite).
Broadcast, the UK's leading national broadcast media platform and its sister operation, the Media Production Show, will lead two full days of outstanding speakers and great content as part of the Broadcast and Visual Media Theatre.
A total of 15 trade bodies - including the CIPR, IPA and IAB - have signed up to engage at the event, as have nine financial, professional and business support companies and partnerships.
As a whole, Prolific North Live represents a truly unrivalled opportunity to generate new leads, expose your business to key decision makers and buyers, launch new products and services to a highly engaged audience, and presents a fantastic chance to network with customers and peers, discuss ideas and make new contacts and leads.
Even at this late stage, there are still a number of ways for businesses to become involved.
To find out how you can book a stand today and secure a prime location in the exhibition hall, please contact Dunstan Carter on 07940 423202 or by emailing dunstan@prolificnorth.co.uk.
You can find out more information on our dedicated Prolific North Live site here.
A reminder that you can register for FREE here: