16 March 2015
Monday Moves: Manchester Jazz Festival, Search Laboratory, McCann Manchester and more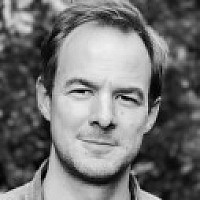 A number of new opportunities were added to our jobs board over the past week - we've collated them below:
We start this week in the Lake District, where Copeland Borough Council is looking for a Business Development Officer who will be responsible for marketing at the Beacon Museum.
The Manchester Jazz Festival has an opening for a part-time, freelance Festival Manager who will play a full part in the day-to-day running of and preparation for the 10-day event. The contract lasts from mid April until the end of August.
McCann Manchester has a number of opportunities at its Prestbury base. It's looking for a Project Management Director who will be responsible for creating and maintaining a rolling 12-month project management schedule. You'll be an experienced Senior Project Manager already.
The agency is also looking for a Group Account Director who will lead on a "hugely successful" account and be responsible for strategically leading the client relationship and the delivery of campaigns.
Another opening is for a Creative Planning Director who will be the lead on all aspects of creative strateg, brand planning and inspiration for its largest grocery client.
inEvidence, the customer advocacy specialist, is looking to add a Junior Writer to its content creation team. You'll work across mutiple projects and clients and be based in its Macclesfield office.
iProspect needs a Digital/Technical Projects Manager who will "take ownership" of technical projects.
Specialising in the residential property sector across the UK, A&P has a vacancy for an experienced Account Manager to help service a range of high profile, fully integrated residential developer accounts. At least two years' agency experience is required.
RealtimeUK is currently looking to recruit a Lead Modeller who is "creative, flexible and passionate" in their approach to working in CG animation for games and broadcast. You'll be based in its Manchester or Westby studio.
Marketing Manchester is still looking for a Digital Communications Assistant to work a fixed term role until September 2016.
Accord Group is looking for an Account Director to work across all marketing channels and ensure that clients' business objectives are met. You'll have an agency background and £45k is on offer.
Dentsu Aegis has another raft of openings, including Creative Strategist, Trading Executive, Social Media Manager, Analytics and Conversion Assistant (Graduate) and Media Executive – Data Planning. It's also looking for a Senior Research Executive within its Strategic Planning function.
Havas Lynx is looking for a Senior Designer, Planner, Broadcast Media Assistant (Graduate), Client Services Media Assistant and Account Manager, LYNX Medical.
The Manchester agency is also after a Senior Mobile Developer who has experience with XCode, Objective-C, Swift, Core data, interface builder, UIKit and other Cocoa Touch frameworks.
Search Laboratory in Leeds is looking for a Head of Online Display / RTB Advertising as it seeks to take its real time bidding department "to the next level".
It also needs a Head of Digital / Technical SEO and PR Account Manager/Strategist.
Nuttersons is looking for its first YouTube Apprentice who will plan, film, edit and upload vlogs as part of social media and marketing campaigns, as well as a Social Media and Digital Marketing Apprentice.
There's also an opening for an Apprentice Head Hunter.
Amaze in Manchester is looking for a 1st Line Web Analyst, Support Developer and Senior Front End Developer, and also needs a PR Account Manager / Senior Account Manager and PR Account Executive for its PR team.
Carbon Digital has a role going at its MediaCityUK base an Experienced VFX Producer, UKFast wants a PHP Developer and Epiphany is looking for a Media Manager.
For all latest opportunities, see our jobs board or follow @prolificjobs.