12 January 2015
Monday Moves: Click Consult, Galibier, Mosquito Digital, Whale Marketing and more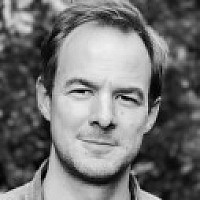 This week we've put together a summary of all new jobs from over the last week.
On the jobs board this week, Click Consult has a number of vacancies at its office in Hooton, Cheshire. The digital marketing agency is looking for a Business Development Manager who will be responsible for winning business using a "consultative sales approach". Commission is uncapped, with a basic salary of £23k.
It's also after an Account Manager who will be looking after up to 15 existing clients, as well as a Marketing Executive and Outreach Marketing Executive.
PR agency Galibier is "punching above its weight with some massive clients", and it's now looking for an Account Executive. You could be a graduate or someone with one or two years' experience.
Mosquito Digital needs a Senior Account Director to head up its client services team. You'll have experience within integrated campaigns utilising SEM, social media, digital advertising platforms and creative apps.
There are two openings at The Market Creative. The Manchester agency is after an Account Manager and an Account Executive to work on "international and national projects" for retailers and brands.
UKFast needs a Marketing Executive with "high energy, innovation and passion an absolute necessity". It also needs a PHP Developer with experience of PHP, MySQL, HTML together with a "good understanding" of OOP.
Whale Marketing in Manchester is after a Graphic Designer with a minimum of 12 months' experience. Liverpool's Agent Marketing also has opportunities for a Communications Consultant - with at least two years' experience - and a Strategic Marketing Executive.
Diva Creative has vacancies for an Account Manager to deliver campaigns for "ethical" public sector clients, as well as a Junior Web Designer.
Beattie Communications is after an Account Director with a "thorough understanding of offline and online PR", while One Marketing Communications has a role going for a PR Account Manager.
Lakestar McCann is looking for a PPC Account Manager,  SEO Copywriter and SEO Account Manager, Stickyeyes in Leeds has openings for a Social Media Specialist, Account Director, SEO Lead and Senior PPC Lead as well as Graduate Digital Marketing Wannabees.
Finally, Dentsu Aegis has a number of new vacancies. Carat needs a Client Services Media Assistant, Associate Director - Client Services, Broadcast Media Manager - Edinburgh Office and Head of Display Activation - Edinburgh.
iProspect is looking for an Analytics and Conversion Assistant (Graduate), Senior Digital Media Manager, Group Search Manager, PR & Outreach Assistant, Digital Media Manager and Display Media Executive.
Finally, there are other vacancies at Dentsu for a Paid Search Assistant – Graduate, Trading Executive and Senior Research Executive.
For all latest opportunities, see our jobs board or follow @prolificjobs.