28 July 2014
Monday Moves: BBC, MC2, Havas Lynx, Kenyon Fraser, Peppermint Soda and more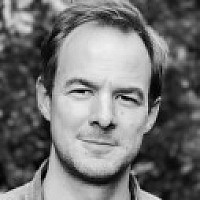 Each week, Monday Moves collates all the recent job-related news on Prolific North, as well as running through all the new opportunities on our job board.
Macclesfield-based media group Ten Alps PLC has announced the appointment of Mark Wood, the former chief executive of Future plc.
He's also been chief executive of ITN and editor-in-chief and head of media at Reuters.
Other new appointments last week included a former Bolton News business editor to Polaris Media Management, Impression DP's new head of digital and a new research director for Join the Dots.
Mark Lund
McCann's UK agencies, which include McCann Manchester and McCann Complete Medical in Macclesfield, have a new head after Mark Lund was handed the top job.
And Salford-based Mi has repositioned as Mi Makers & Innovators and made a number of new appointments.
On the jobs board this week, the BBC has an opening for a significant role at MediaCityUK. As Head of Interactive, you will shape and deliver the strategic vision of interactive content across BBC Children's. A "credible industry reputation" is a must and you'll be able to demonstrate a "strong track record of production" in a range of genres.
Manchester agency MC2 has two vacant opportunities. It needs a Senior WordPress Developer who'll be responsible for everything from server configuration to site optimisation, and it's also looking for a PHP Developer to work on wireframing through to site build.
The agency is also after a Middleweight Creative with at least three years' experience who can work across print, online and video.
Havas Lynx needs a Copywriter with a love of language who can write for a "vast" range of audiences. Someone who approaches challenges "a bit differently" would be ideal.
In Liverpool, Kenyon Fraser has a role going for a Midweight Creative Artworker to work on a variety of brochures, reports and documents.
You'll need at least five years' agency experience to be considered for the role of Account Director - Consumer at Peppermint Soda, and you'll be taking the creative and strategic lead on campaigns while managing a team of account managers.
The Cheshire-based agency also needs an Account Manager - B2B and Corporate with at least three years' experience. You'll be worked across a range of B2B sectors including professional services, recruitment and commercial property, and will have a team of account executives.
Two "talented and ambitious" Account Executives - Consumer and B2B/Corporate are also required - with at least 12 months' agency experience but most importantly, "bags of enthusiasm".
HGA Creative needs a New Business Executive who will be responsible for researching and contacting prospects in target companies. At least 12 months' appointment-making experience is required.
It also needs a PR and Marketing Executive to take care of all promotional and publicity work. The role covers agency PR, social media management and responsibility for the agency's digital presence.
Elsewhere this week, you'll be dealing with the entertainment sector as Digital Account Director at a Manchester agency, while a fast-growing online travel business needs a Head of Design UX/UI.
There are also openings for a Senior Digital Project Manager (two!), Digital Media Account Director, PR Account Director FS/PS Clients, PR Account Director, Senior Creative, Marketing Account Manager, PR Account Executive and Digital PR Manager.
For all latest opportunities, see our jobs board.