17 March 2014
Monday Moves: The Design Foundry, Souter PR, fresh Group, Label PR, Peppermint Soda and more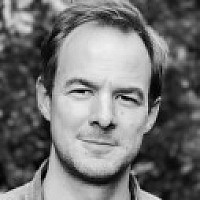 Each week, Monday Moves collates all the recent job-related news on Prolific North, as well as running through all the new opportunities on our job board.
The big job news of last week came through our exclusive story about the Manchester launch of Williams & Glyn.
The 250-year-old bank is currently looking for marketing and communications staff through an Edinburgh headhunter, John Denholm Associates, and the decision to base its HQ in the city "is likely to result in several hundred new and well-paid positions", plus a sizeable knock-on effect for suppliers.
RealityMine now has 30 staff at its Manchester office and has launched a new client services division to "accommodate" its rapid growth.
Management changes at Fabric
Manchester digital agency Fabric announced some changes to its management structure on Friday, while The Write Angle and Stickyeyes unveiled a new account director and creative director respectively. Polaris Media has also strengthened its team with the appointment of a journalist.
Boohoo.com enjoyed a successful float on the stockmarket last week, and its former head of digital marketing has a new role at Chums, the Merseyside clothing retailer.
This week on the jobs board, Peppermint Soda has a fairly essential requirement for its new Creative Designer: a brain. Five years' experience also wouldn't go amiss, but table tennis skills are optional.
A brain is not stipulated but is presumably also a necessity if you fancy stepping into the vacant Digital Account Director role at Lakestar McCann. "Extensive" agency experience is needed, together with a grasp of the full digital marketing mix. You may also have to get involved with the wider services of McCann Manchester.
Label PR, which has recently won a range of new clients, is after an Account Manager or Senior Account Manager to work on beauty and fashion accounts. You'll already be in an account management role.
Another Manchester agency, Souter PR, is also looking for an Account Manager with a least three years' experience in an agency "or similar fast-paced media environment".
Over in Liverpool, The Design Foundry is recruiting a Deputy PR Manager with a "bulging contacts book" who will support the Head of PR in managing the department.
And Kenyon Fraser has opportunities for Account Managers in its PR, marketing and digital teams. You'll "thrive on delivering quality and efficiency", and this is likely to be your second or third agency role.
Fresh Group in Cheshire, meanwhile, is "growing at such a rate" that it now need a Producer or Senior Producer to join its video team. You'll be skilled in 2D, 3D, filming and editing, and preferably will have some account handling experience.
UK Fast is also searching for a B2B Copywriter who "will be able to translate technical features into business benefits".
A "specialist in content creation", based in South Manchester, has a role going as an Account Manager with the potential for international travel, while one of Leeds' "most sought-after digital agencies" is on the hunt for a Digital Account Manager.
A North Yorkshire agency is after a Digital Designer who wants to get stuck straight into big brands, while there are a couple of other digital roles on offer: an Account Manager and a Digital Campaign Executive, both Manchester-based. An online fashion retailer is also looking for an Affiliate Marketing Executive.
In the retail and leisure sector, a Wilmslow agency needs a Portfolio Marketing Manager and a Marketing Executive, initially on 12-month contracts, while those looking for an even shorter commitment may be interested in the temporary Campaign Marketing Assistant role for a sports and leisure business.
Finally, there's up to £60k on offer for the successful applicant for the role of PR Associate Director with an integrated agency in South Manchester.