19 December 2016
App developer to launch new division after appointing leading VR expert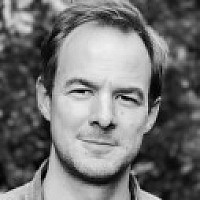 App developer hedgehog lab is to move into the virtual reality market after appointing one of the North East's leading experts in the sector.
The global technology consultancy, which is headquartered in Newcastle, has hired Shaun Allan as director of immersive technologies.
Allan, whose work recently helped NewcastleGateshead win the bid to host the Great Exhibition of the North, will be tasked with setting up and overseeing a new VR, AR and MR division.
hedgehog lab, which this year grew revenues by 160%, will also invest a six-figure sum in a custom VR space with hi-tech equipment, as well as extensive R&D.
CEO Sarat Pediredla said: "With the interest we're seeing in this technology, the time was right to invest.
"And since most VR is mobile now, this was a natural step in our long-term focus as a 'post-PC' technology consultancy.
"We've got multiple projects lined up in this space and expect VR to contribute a significant proportion of revenue within three years."
With previous experience in graphic design, videogames and the music industry, Allan first recognised the potential of virtual reality in 2007 while on a training trip to Dublin as head of the web team at the University of Sunderland.
He had never visited the city before, but found he knew it well - purely through experiencing virtual Dublin within the Second Life platform.
"On the flight back, I decided to set up a VR company, bought a virtual island and built a virtual NewcastleGateshead," he said.
Of his most recent high profile project win, he said: "NewcastleGateshead Initiative contacted me to say they were putting in a bid for a major DCMS project and had been told by Tech North I was the person to speak to.
"Over a couple of weeks, we collected lots of content for the pitch and flew a drone with a 3D camera attached to it over the Tyne. The content was then used to produce a 360vr immersive video to support the bid.
"When the judges put on their VR headsets, they were totally immersed in the city. We're now working to bring the best of this technology to the event itself in 2018."
Pictured: hedgehog lab's new director of immersive technologies Shaun Allan (front) with chief product officer Mark Forster (left) and CEO Sarat Pediredla