05 May 2016
Martin Lewis announces successor at MoneySavingExpert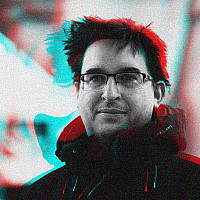 Jason Mills, the current head of digital at ITV News and former editor of News at Ten is to replace Martin Lewis as editor-in-chief of MoneySavingExpert.
Lewis, the founder of the site, moved into the role of executive chairman last September, but remained as acting editor, while a successor was found.
In 2012, Lewis sold his site to Chester-based Moneysupermarket for £87m and said that he would "remain at the heart of the site."
"When the site joined the MoneySupermarket group, the deal was I'd stay for three years. That ended last September, but I'm still here, still a zealot about saving people money, and still have fire in my belly about this site which has become such a daily part of people's lives," he explained.
"I will continue to generate ideas, campaign for financial justice, appear on TV, and be an overall pain in the bum for the team – ensuring they maintain leading journalistic and ethical standards and fight the consumer's corner.
"However I have other projects, such as my new Money and Mental Health Policy Institute, I want to spend time on too. So this is an exciting moment for me and MoneySavingExpert, as others take hold of its steering wheel."
Mills will join on Monday 4th July, to head up a 32-strong editorial and campaigning team. He'll work alongside managing director, Andy Hancock.
"MoneySavingExpert.com is the proven leader in its field and the opportunity to continue to build on the outstanding success achieved so far is a great challenge," said Mills.
"The site has been one of the biggest causes of social change in the last decade, empowering millions.
"I'm very excited to be working with Martin and the team to continue to fight the consumer's corner, providing top quality content to as many people as possible all with the ultimate goal of saving people money."