16 November 2015
Monday Moves: Business Cloud News, CTI Digital, Grain, Prolific North and more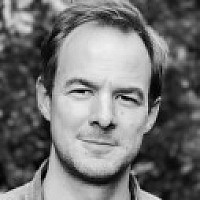 A number of new opportunities were added to our jobs board over the past week - we've collated them below:
We don't have to go far for the first new vacancy on the job board this week - it's right here at Prolific North Towers.
We have a rare opportunity for a proven Freelance Journalist to join our team on a one-day-a-week basis, editing the site each Wednesday.
UKFast is also looking for an experienced journalist - ideally one with a background in business and technology - for the position of Deputy Editor on its own title, Business Cloud News.
The Deputy Editor will be responsible for providing content for the magazine, daily online newsletter and running events.
The Manchester-based company is also looking for a Digital Writer for the same title.
Amaze is after a Digital Account Director to run one of its "pillar" accounts - it says the right candidate will bring "a healthy dose of passion, alongside a can-do attitude and love of all things digital".
Manchester post production company 422.tv is looking for a Marketing Executive to support its business development team.
CTI Digital has a couple of new roles this week - it's after an Affiliates Manager to join its growing marketing team, and is also on the hunt for an SEO Executive.
Havas Lynx is looking for a Production Manager to be based at the newly opened Havas Village in Manchester, while The Market Creative is after a "talented and ambitious shopping lover" to take on the role of Account Executive.
Manchester digital agency Grain is after a Marketing Manager - "someone who is willing to get their hands dirty" - as well as an Inbound Marketing Executive and PPC Manager.
Finally this week, Don't Panic is looking for an Event Management Intern.
For all latest opportunities, see our jobs board or follow @prolificjobs.